What Is 'SNL' Star Aidy Bryant's Net Worth and How Did She Meet Her Husband?
When it comes to comedic chops, actor Aidy Bryant has got them. She's proven that in her years on SNL as well as in her Hulu show, Shrill. Bryant's star is just starting to rise. Here's more on her career, her current net worth, plus how the comedian and her husband met.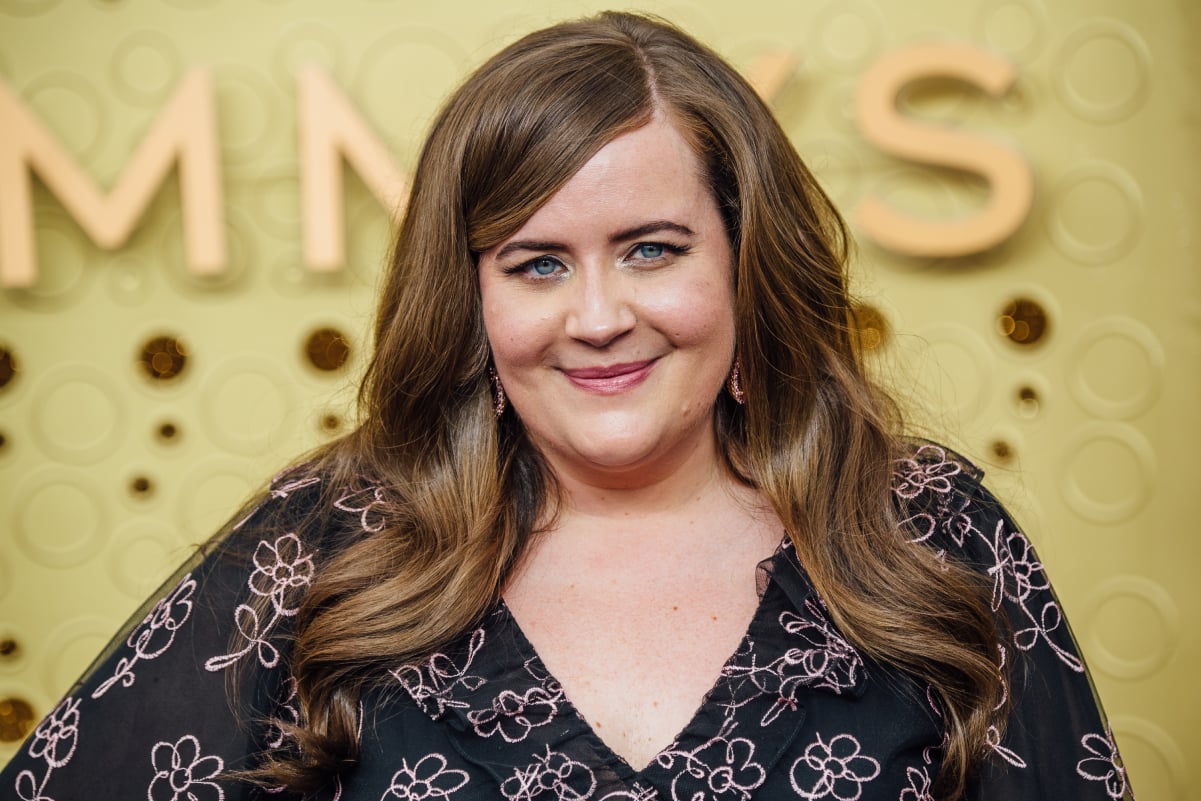 Bryant joined SNL in 2012 and became acquainted with fame's darker side
The versatile performer got her start in improv theater. She attended The Second City and Columbia College's Comedy Studies program and upon her graduation in 2009, began her career as a comedian, performing throughout Chicago. She worked with Norwegian Cruise Line as part of Second City's theatrical group and also toured with the troupe.
Eventually, SNL came calling and she became instantly recognizable as the cast member performing as former White House press secretary Sarah Huckabee Sanders. The part took an emotional toll on Bryant, with viewers' vicious tweets driving her to quit Twitter.
"The thing that always blew me away was that when I would play [Sanders] on the show, I would be inundated with tweets saying I was a fat, ugly pig who didn't have the right to play someone as 'brave and smart' as Sarah Huckabee Sanders," Bryant told Shondaland. "The other half were tweeting at me saying I was too 'beautiful and good' to play someone as 'vile and fat' as Sarah Huckabee Sanders." Bryant realized that, in effect, both she and Sanders were being judged for their appearances.
"It made me sad on both sides that she was being reduced to her looks, and so was I. It wasn't good for any reason," Bryant said.
Her net worth
Bryant's net worth, as reported by Celebrity Net Worth, is $4 million.
Bryant met her husband, fellow comedian and former Late Night With Seth Meyers writer Conner O'Malley, in 2008 when both were performing in Chicago's Annoyance Theater. The couple eventually married in 2018. Bryant revealed on Meyers' show her husband's sweet marriage proposal that went awry, starting with the discovery of her dog wearing a bow tie.
"I was like, 'My dog doesn't wear a bow tie! Where is he going tonight?,'" she said. "Basically, the second I shut the door, a man — who I discovered was Conner — frantically came around the corner and was just like, 'Will you marry me?!' No box, no 'I love you.' … Just a man in full terror standing very far from a dog in a bow tie, just holding a loose ring going, 'Will you marry me?!'"
'Shrill' was a personal project for Bryant
Bryant was nominated for two 2021 Emmys: for supporting actor in a comedy series for SNL and as lead actor in a comedy series for Hulu's Shrill in which she portrayed Annie, an overweight young woman eager to transform her life, but not her body.
She told W in August of her hope to find another project as personal as Shrill, in which she not only starred but also served as a writer.
"I don't know. I'm currently working on other shows that I'm developing, and I guess one is kind of personal," she said. "But I feel like anything I write is going to be personal in some way, you know?," she said. "I feel really proud of what we did, and kind of want to leave that there and head on to something a little bit different."
RELATED: 'SNL' Fans Think Bowen Yang and Aidy Bryant's Instagram Stories Are Jabs at Elon Musk