What Angelina Jolie Liked Best About Working With Her 'The Tourist' Co-Star Johnny Depp
Angelina Jolie and Johnny Depp both boast their fair share of cinematic accomplishments. Jolie is well known for her spellbinding turn in Maleficent, as well as action sagas like Wanted and Salt. She has also starred in a couple of heartwrenching dramas, including Changeling and By the Sea. As for Depp, he is quite the character actor — and Tim Burton's secret weapon. He is well known for taking on Edward Scissorhands, The Mad Hatter, Willy Wonka, Jack Sparrow of Pirates of the Caribbean, and more.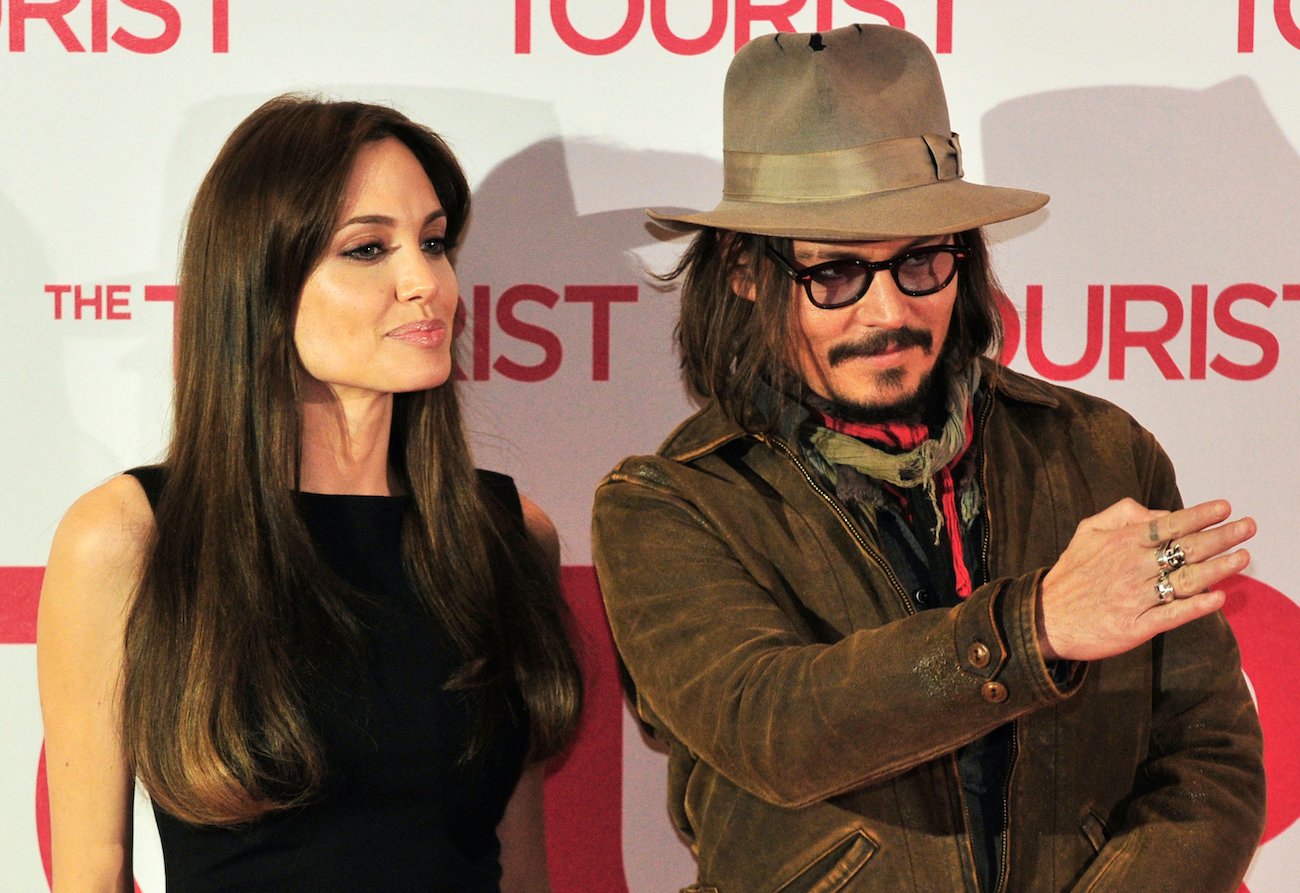 When the two teamed up for The Tourist, fans jumped for joy. Unfortunately,  the final result did not live up to the hype, as the film premiered to subpar critical and audience reception, and poor box office results. However, despite the fact that the film flopped, the two reportedly enjoy working together, celebrating each other's skills and character. 
Angelina Jolie on 'the best part of working with Johnny Depp'
During an interview with PopSugar, Angelina Jolie was asked to comment on "the best part of working with Johnny Depp," and she highlighted the type of man he is. Jolie shared:
"He's just such a nice guy. He's so funny and so fun to hang out with. He's just that friend you're so happy to come to work and do scenes with. Plus, he's such a brilliant actor. He's often thought of so much for his deep character work, but it really comes from an artist who is willing to try things. He's not just somebody who's doing these fun [movies]; he's a real experimental deeply-feeling artist, who gives a lot and is very gracious on set to everybody and to his fellow actors. He's just a pleasure."
RELATED: Angelina Jolie Says She's 'Healing' Her Family After 'Really Hard' Past Few Years
The admiration Jolie felt for Depp, Depp also seemed to feel for Jolie. Depp noted that the two clicked right from the get-go.
Depp has a lot of respect for Jolie
Depp told PopSugar that he would hope to work with Jolie again in the future. He commented on how great a person she is, explaining that she remains "grounded" in the face of overwhelming scrutiny. He said: 
"…She's a good girl. I have a lot of respect for her. In the face of all that she, Brad, and the kids have to deal with, being globally under the microscope every second of the day, she's grounded. She's as cool, normal, and low key [a woman] as you'd want to meet. She doesn't take it all that seriously. She is a wonderful mommy, a great mommy, which you've gotta take your hat off to as well. And she's out there trying to do things in the world, to help. She's impressive. She's a force."

Depp | PopSugar
Though The Tourist may have been a flop, Jolie and Depp likely don't regret starring in the movie, as they both got to work across from an actor they admire and respect.