What Are Chip and Joanna Gaines Doing After 'Fixer Upper'?
HGTV's favorite couple is finished with Fixer Upper, the home improvement show that launched one down-to-earth family into ultimate stardom. But that doesn't mean fans are ready to stop following Chip and Joanna Gaines. And now that their Target line of decor has launched and Joanna has had her fifth child, it's more important than ever for fans to know what the Gaines family is up to.
They worked hard on another HGTV show and are still flipping homes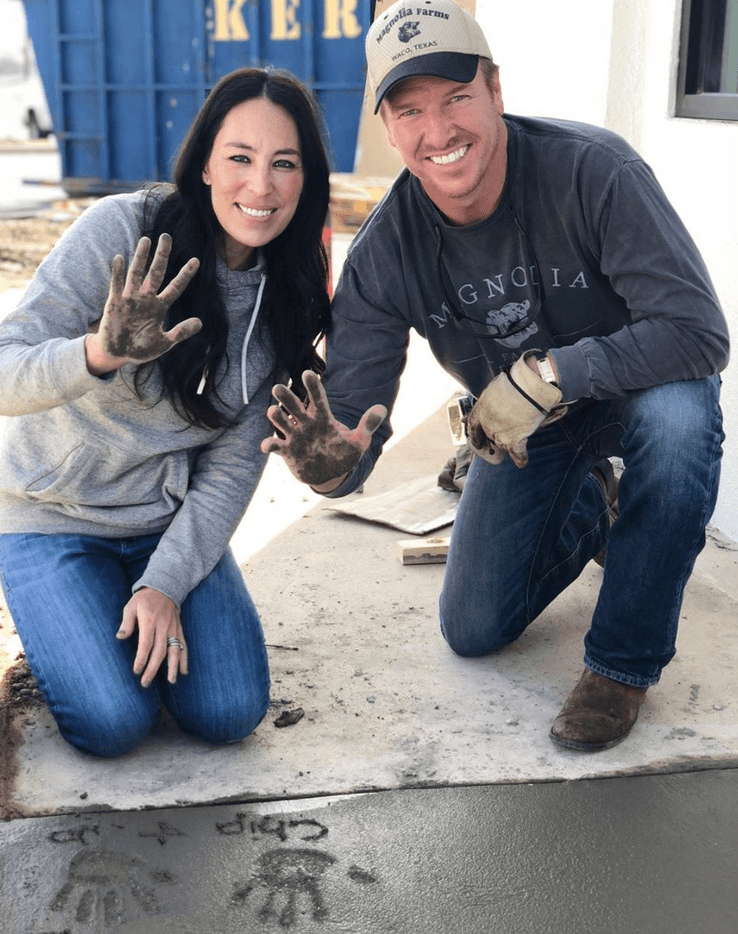 Chip and Joanna may not be fixing homes on TV any longer, but they aren't quite ready to step away from HGTV altogether. Now, you can get an in-depth look into how the couple came up with their ideas for Fixer Upper homes on Behind the Design. People notes there are 15 half-hour episodes total. And if you're familiar with Season 5 of Fixer Upper, you'll know of the homes referenced in Behind the Design. 
Aside from that, other side projects have been furiously underway for the couple. Joanna put out her Magnolia Table cookbook you can purchase now, and she also has a design book. They're also still flipping houses, though the process is no longer televised. Through Magnolia Realty, they're flipping, building, and selling homes.
Chip is getting fit
What better way to wrap up a winning television series than to participate in a marathon? In May, they hosted their own Silo District Marathon that took place in Waco, Texas. Not only did they raise $250,000 for cancer research, but Chip also finished his first full marathon ever. "Finishing my first marathon was a dream come true, and I'm just honored that so many runners and supporters came to Waco to be a part of this race," Chip said on their blog.
Chip says he'll never run another marathon again (though he suspects his mind may change over time). Either way, it's an impressive feat for someone who was once a non-runner.
They're taking care of their newly-expanded family
We're not sure how Chip and Joanna manage to hold down their multiple businesses and family of five children, but they somehow manage. Joanna had baby Crew in June, and stepping away from Fixer Upper has helped give her a chance to spend time with the little one. "He made an unexpected (and speedy) entrance into the world two and a half weeks early — which is fitting given he was a sweet surprise from day one. Thank you for all your thoughts and prayers. We are so grateful," Joanna wrote on Instagram.
They're maintaining their Magnolia empire
If you're planning on heading to Waco, Texas, it's recommended you make a pit stop at Magnolia Table. Country Living notes the couple renovated the former Elite Cafe to Magnolia Table a few months into 2018. It's a breakfast and lunch place that's first come, first served, and it holds just 210 guests. So far, reviews have been overwhelmingly positive.
Not interested in breakfast? You can also satisfy your sweet tooth at Silos Baking Co., which is the couple's bakery. As for the rest of their empire, you can purchase home goods at Magnolia Market at the Silos, check out decor from the Magnolia Home collection, or even book a stay at the Magnolia House or Hillcrest Estate.
Check out The Cheat Sheet on Facebook!