What Brad Pitt Really Thought of Being Named People's 'Sexiest Man Alive'
Brad Pitt was named People's 'Sexiest Man Alive' twice and had some thoughts on the hunky headline.
A-list actors like George Clooney, Hugh Jackman, Johnny Depp, and Bradley Cooper have all earned the coveted People's "Sexiest Man Alive" moniker. Few actors received the title twice, yet in 1995 and again in 2000, Oscar winner Brad Pitt graced the cover of the infamous issue.
While some may hold the hunky headline in jest, rumor has it many actors actually welcome the attention. Pitt previously shared his thoughts on being a two-time title winner.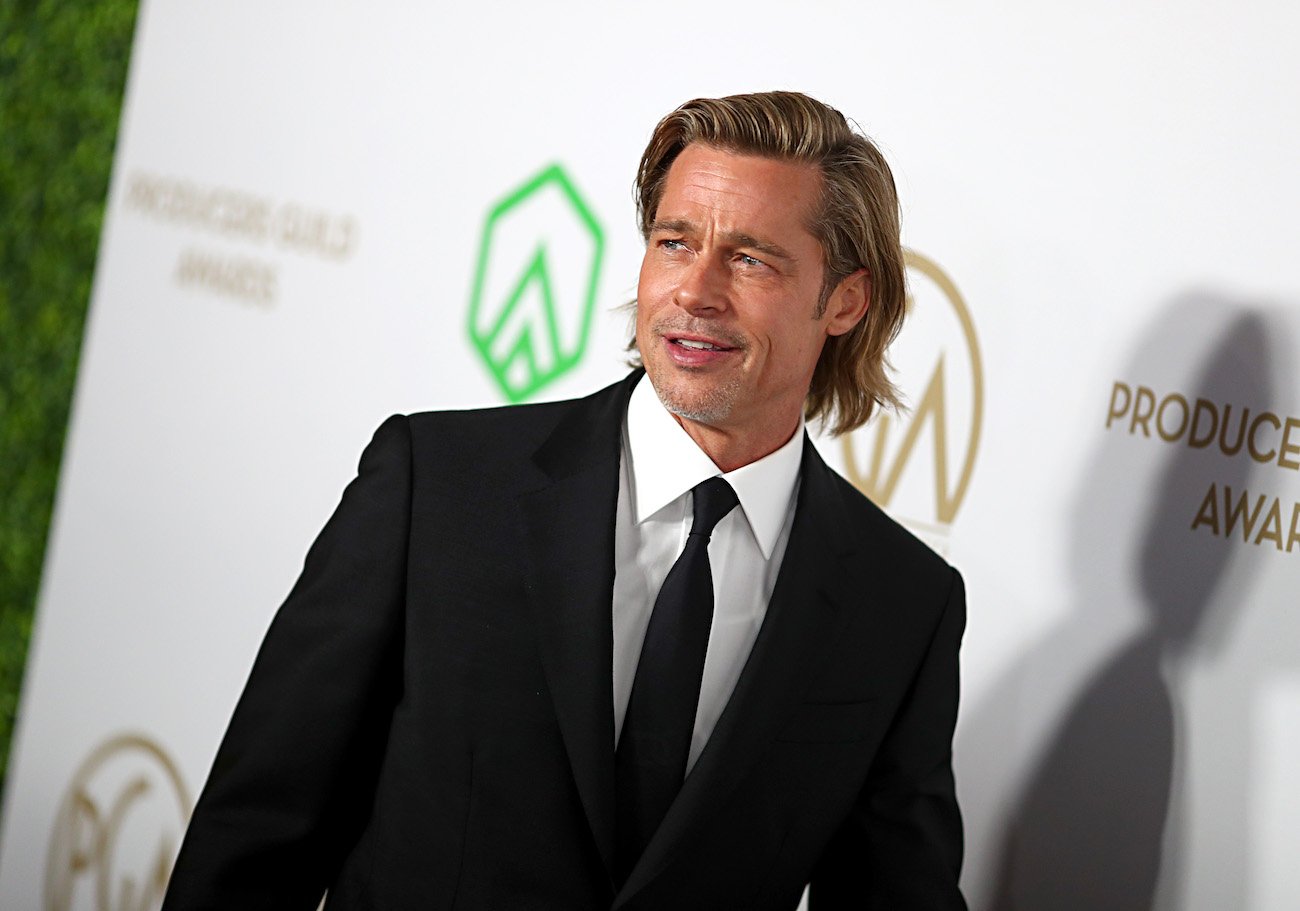 Brad Pitt hits the big screen
With his memorable performance as a thieving hitchhiker in the 1991 film Thelma & Louise, Pitt soon became a sought-after leading man. Landing starring roles in blockbusters like Interview with the Vampire, Legends of the Fall, The Devil's Own, and Se7en, Pitt's rising fame became a source of stress.
"In the '90s, all that attention really threw me," Pitt revealed to The New York Times in September. "It was really uncomfortable for me, the cacophony of expectations and judgments. I really became a bit of a hermit and just bonged myself into oblivion."
Though the Ad Astra star isn't one for social media, Pitt realized it may have served a purpose for him earlier in his career.
"Listen, I see a benefit in it. You could, you know, combat the misconceptions or the misquotes immediately," Pitt told GQ in 2014. "And if I'd have that in my younger days, I'd have used it. Because I felt quite used, and completely misunderstood, and misread, and not given the benefit of the doubt. … I would have brought some logic to the table, and brought it immediately."
'Moneyball' star hones producing skills
At 56 years old, Pitt sees the acting arena more suited for a younger demographic. The 12 Monkeys actor has empathy for those starting out in Hollywood.
"I worry for the younger guys. There are so many demands on them outside the craft," Pitt said. "The business tends to suck 'em up, chew 'em up very quickly and spit them out before they've even had time to hone their craft. And they have a bigger challenge, for making a long-run game out of this."
Now taking on more producing opportunities through his Plan B production company, Pitt is enjoying his new role behind the camera.
"Producing just means you don't have to get up really early and put on makeup," the Academy Award winner told NYT, noting that his time on screen will be limited going forward. "It'll be fewer and farther in between for me, just because I have other things I want to do now. When you feel like you've finally got your arms around something, then it's time to go get your arms around something else."
Brad Pitt takes on the title
After the 1994 film Legends of the Fall, Pitt landed on the cover of People's "Sexiest Man Alive" issue the following year. Despite the flattering title, Pitt struggled with the label.
"I was really uncomfortable. What does it mean? What are you talking about?" he told Entertainment Weekly in 2011. "I've always been mistrustful of my own hubris, and it put me on guard. Like, it was dangerous. What do they say? Don't believe your own hype."
Earning the beauty banner again in 2000, Pitt began to see the recognition as something playful. His former Oceans 11 co-star is also a two-time recipient of the title, where the two A-list actors chose to take it all in stride.
"They're not saying you're the Biggest A–hole, you know? When you get older, you realize it's just for fun," Pitt explained. "[George] Clooney and I were able to have fun with it later. But in some ways, I'm still a kid from Missouri and Oklahoma and I'm trying to find my way. By the way, we're only talking about a blip. I didn't spend much time thinking about it."