What BTS' J-Hope Says Will 'Never Change' With His Solo Music
J-Hope is a member of BTS, but he's also the artist behind songs like 'Chicken Noodle Soup' and the mixtape 'Hope World.' Here's what we know about this solo artist.
He's your hope and you're his hope. J-Hope is one of the rappers and main dancers in the award-winning K-pop group, BTS. Outside of BTS, though, Jung Hoseok releases solo music under the same stage name. That includes the mixtape Hope World.
Here's what this idol said about his writing process and one thing that hasn't changed throughout the years.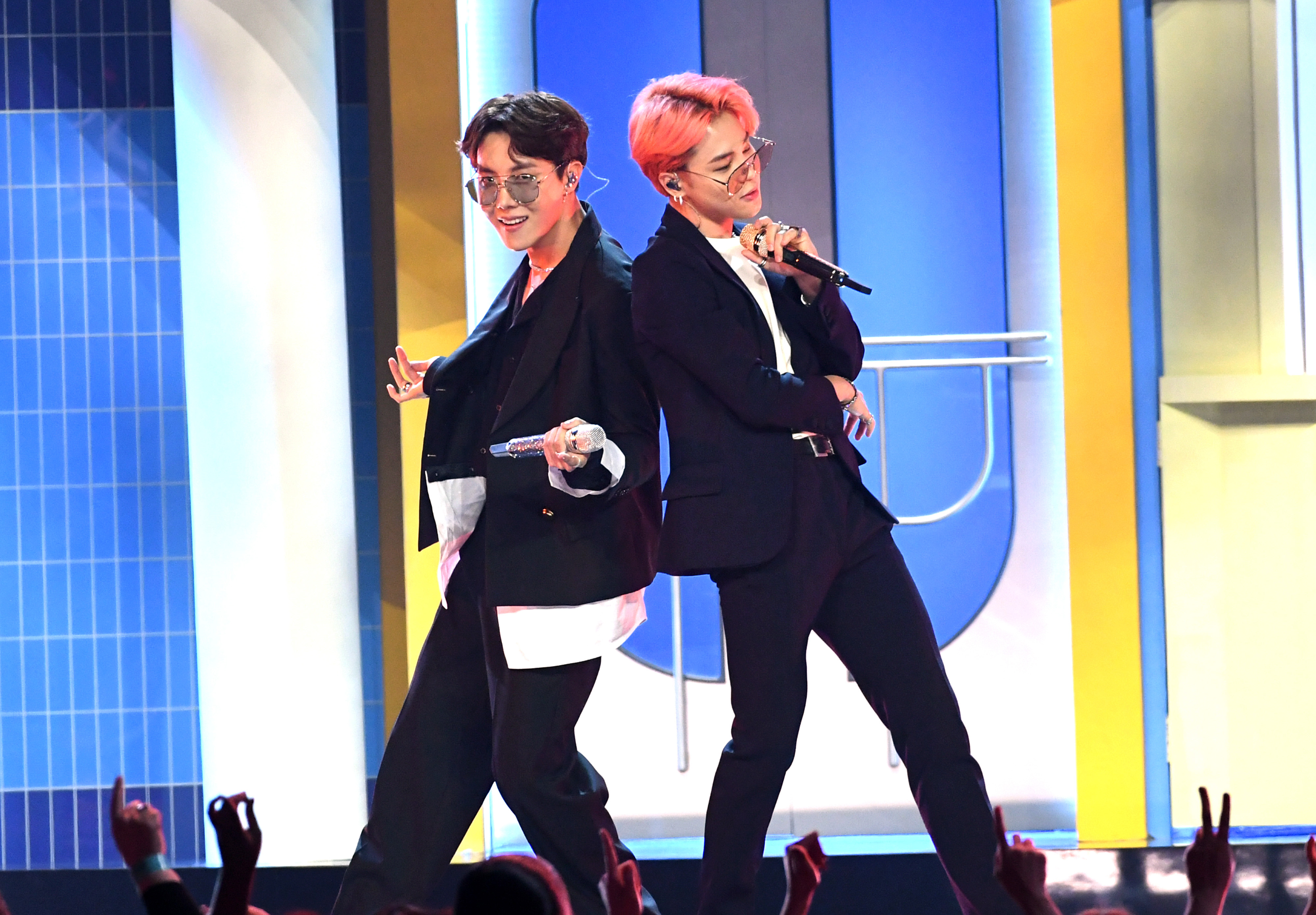 J-Hope is one of the rappers and songwriters for BTS
He's a rapper and a dancer. He's also one of the seven members in BTS, performing on songs like "Dynamite" and "Blue & Grey." Additionally, this rapper is one of the masterminds behind BTS' music. 
Along with RM and Suga, J-Hope helps to write and produce BTS songs. That includes their title track off of Be (Deluxe Edition,) "Life Goes On." However, J-Hope is also a solo artist and one of the writers behind the mixtape, Hope World.
J-Hope discussed his solo music and 1 thing that hasn't changed when it comes to writing lyrics
In conjunction with the album, Be (Deluxe Edition,) the BTS members sat in pairs and discussed their work. That included V and J-Hope. In the interview, V talked to J-Hope about his work with BTS, as well as his solo music. For one question, V asked about how he wants to "express music."
"I think one thing never changes," J-Hope said, according to a translation on the video. "My feelings, my emotions, and the messages I want to portray. I want to incorporate those into my music, that hasn't changed."
"So I want to start with that frame and add substance to it and create one perfect, one full 'person' an album that is a 'person'" the rapper continued. Aside from his mixtape Hope World, J-Hope recently released a single with Becky G, "Chicken Noodle Soup."
J-Hope and Becky G collaborated on the song 'Chicken Noodle Soup'
Hope World debuted on Spotify in 2018, earning millions of streams since then. In 2019, J-Hope branched out to work with the artist Becky G for the single "Chicken Noodle Soup." 
This song contained lyrics in English, Spanish, and Korean, making it a spinoff of the original song by Young B., DJ Webstar. However, this offered another look at J-Hope's experience as a famous artist. 
"This track has been around for a while," J-Hope said during a V Live, according to Soompi. "I've been working on it for a long time. When I was working on Hope World, this song was going to be a b-side on it. Also, there was another artist I was going to do it with, but it didn't work out so I ended up releasing Hope World while feeling a bit sad about this song."
The "Dynamite" music video is now available on YouTube. Music by BTS, including their recently released album, Map of the Soul: 7, is available for streaming on Spotify, Apple Music, and most major platforms.