What Chris Evans Is Encouraging Fans to Do Now After His Leaked Nude Photo
Even Captain America makes mistakes. In light of his recent leaked photo, actor Chris Evans took to social media, finally responding to the attention. His tweet, however, focused on a bigger issue, even looping in his recent political project, A Starting Point.
Chris Evans tweeted about his NSFW photo
After accidentally sharing his own nude photo, a number of Chris Evans fans took to social media, sharing pictures of the actor and his dog. His costars commented on the incident, some even poking fun at his mistake. After a few days a waiting, fans finally got a response from the Captain America star.
The actor tweeted, "Now that I have your attention… VOTE Nov. 3rd!!!" He also shared some emojis to express his embarrassment. (It was an accident, after all.)
This wouldn't be the first time Chris Evans encouraged activism and voting among his fans. In fact, the celebrity started a website, titled "A Starting Point," with the help of Mark Kassen and a few politicians.
Chris Evans encourages fans to be politically involved
Sure, this actor loves to share pictures of his dog, but he also uses his platform for activism. One of his most recent projects actually started from him wanting to learn more about political platforms and current events.
"It's this never-ending thing, and you're just like, who is going to read 12 pages on something?" Evans said during an interview with Wired. "I just wanted a basic understanding, a basic history, and a basic grasp on what the two parties think."
It's because of this that Chris Evans had the idea to present fans with a clear and concise way to learn about the issues directly from the politicians. His website, A Starting Point, partners with everyone from Ted Cruz to Cory Booker.
The website encourages Americans to get involved with politics and know exactly who they're voting for. That includes learning about trending topics, like the coronavirus (COVID-19) pandemic, as well as racial justice and police reforms.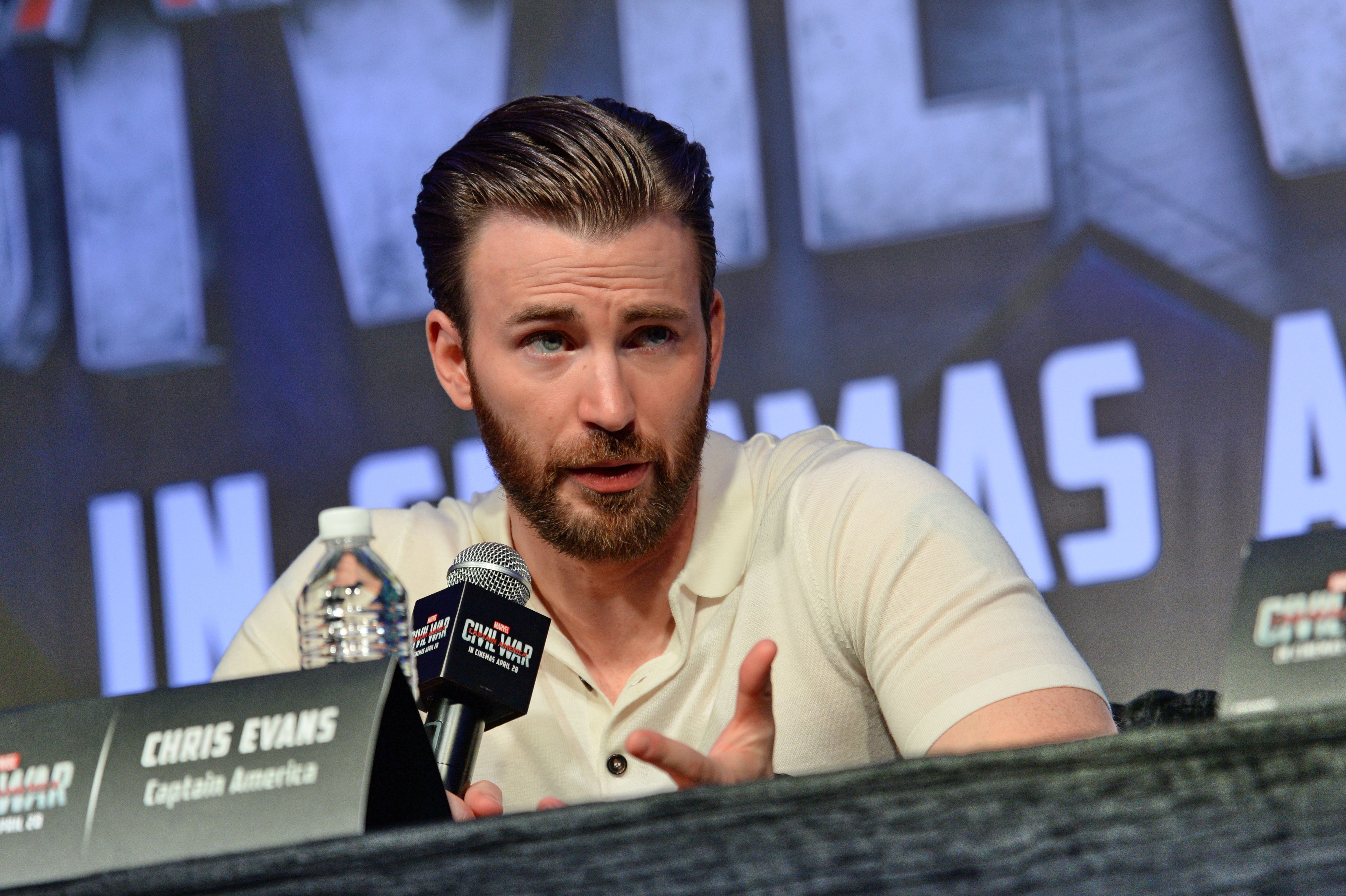 Chris Evans is often outspoken about his disapproval for President Donald Trump
It's no surprise that Evans is encouraging fans to vote. In fact, this actor often shares his disapproval for the current sitting president. Chris Evans tweets at and about President Donald Trump along with his Marvel co-star, Mark Ruffalo.
"You won an election because you ran a campaign predicated on hate, fear, and misinformation. You stirred discord, feigned innocence, bluffed patriotism, and shamelessly wielded schoolyard tactics to distract from your ignorance," he tweeted.
"Bro, while Trump is in office there is NOTHING you could possibly do to embarrass yourself. See, silver lining," Mark Ruffalo tweeted at Chris Evans following the leak.
Movies starring Chris Evans, including Captain America: The First Avenger, Captain America: Civil War, and Avengers: Infinity War are available on Disney's streaming platform. To learn more about A Starting Point, visit their website.