What Chuck Berry Thought of Elvis Presley Getting More Media Exposure
While Elvis Presley has been hailed as the King of Rock and Roll for decades, many music connoisseurs will argue that the title rightfully belongs to Chuck Berry. Berry has been credited for creating an "attitude" that redefined the genre, as Billboard notes. Presley, The Rolling Stones, Electric Light Orchestra, Lovin' Spoonful, and the Grateful Dead would all go on to cover Berry classics.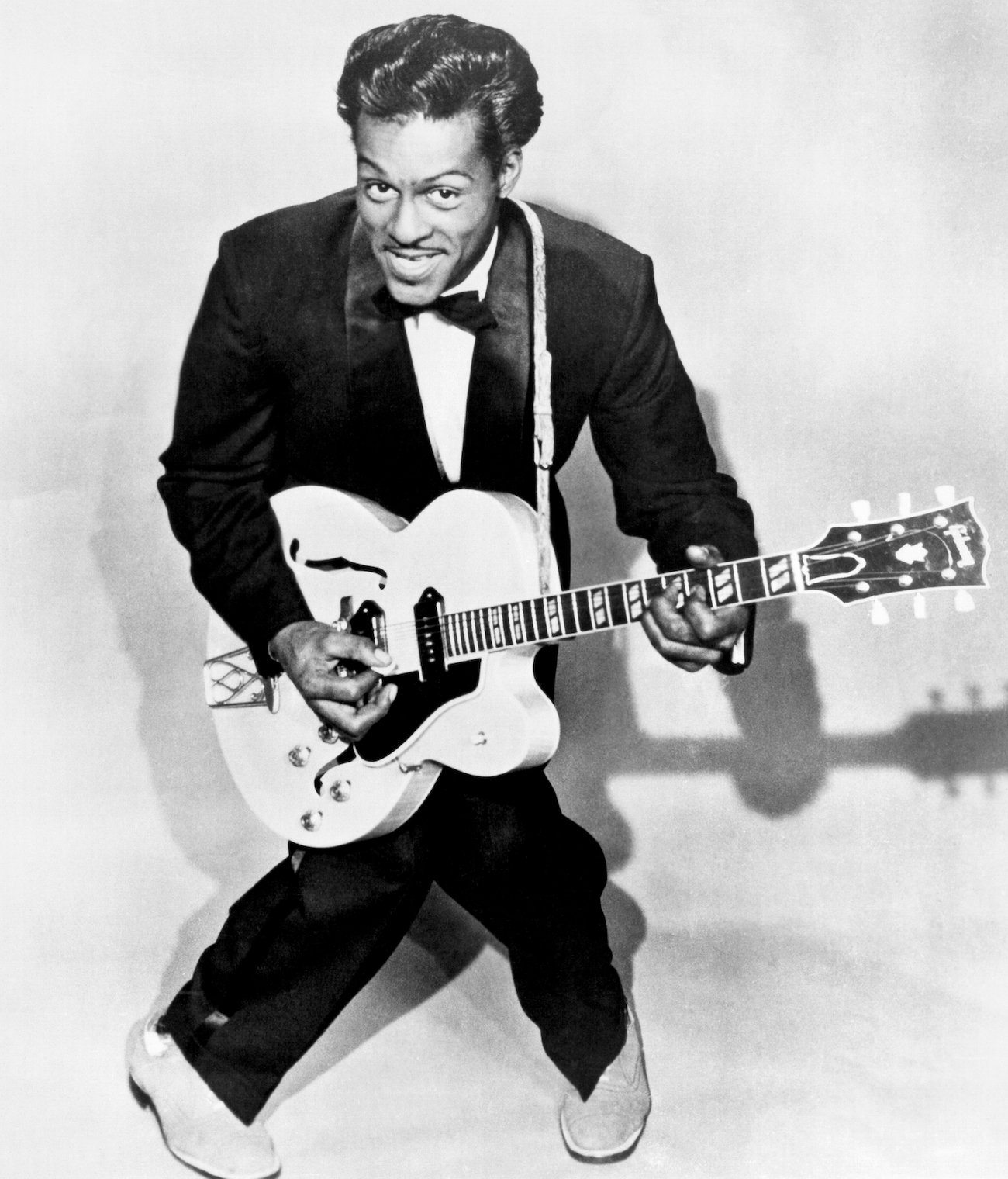 From "Roll Over Beethoven" and "Johnny B. Goode" to "Maybellene" and "No Particular Place to Go," Berry's fast-paced rhythms, memorable guitar riffs, and storytelling nature captivated audiences and fellow musicians alike. Yet, back in the day, despite Berry's influence on Rock and Roll, and his later title as its "Godfather," Presley got all the media attention (and made a lot more money per appearance). During an interview with the Los Angeles Times back in the 1980s, Berry discussed this discrepancy, choosing to attend to what was great, over what was unfair. 
Chuck Berry talks Elvis Presley and 'fairness'
When asked about Presley's media exposure compared to his own, Berry noted that understood what was happening in the industry. He understood that those in power looked more like Presley. He said: 
Again, I knew why. Television stations were owned by whites. … Besides, I never saw we were rivals…"

Berry | LA Times
Berry never saw Presley as his "rival," but more as a contemporary — another artist changing the rock and roll scene. When asked if he felt it was "unfair" — the discrepancy in how they were treated despite their rather equal musical calibers (if not Berry's supremacy) — Berry responded: 
"No, it is not unfair that six people have on gray suits and I have on a blue suit or it's not unfair that seven people are eating turkey and I chose to have chili or whatever. That's what it was. More people chose his music than chose mine … or my records…"

Berry | LA Times
Berry and the fight against 'tradition' and 'acceptance'
Berry told The LA Times:
"There were so many avenues that lead up to that . . . tradition, acceptance. It is more comfortable to be around your own than a foreign element. All this had to do with it (and I could see it). Now who is going to change all of that … tradition … just to sell a record."
Though Berry was up against tradition and acceptance, he would leave an unshakeable impact and legacy on rock and roll. And though Berry had a positive attitude when it came to the discrepancy between he and Presley, he deserved more. 
He deserved higher pay per appearance, and he deserved the media exposure and celebrity treatment that Presely received. And, though he may not have used fighting words to dismantle racist institutions, his music began to tear away at the bigoted establishment. His talent, his energy, and his all-around brilliance will forever be celebrated and applauded; he will forever be a rock and roll god.