What Did Sandra Diaz-Twine Do With Her 'Survivor 20: Heroes vs. Villains' Prize Money?
History was made on season 20 of Survivor. That's because for the first time a castaway won the show a second time, and that was Sandra Diaz-Twine. After winning two seasons, she took home $2 million. She revealed what her plans were for the money the second time she won.
Sandra Diaz-Twine won 'Survivor: Pearl Islands'
Diaz-Twine first competed on Survivor: Pearl Islands, which aired in 2003. She started on the Drake tribe and made it through the merge.
She lost her closest ally at the final five, but managed to rally the other women, Darrah Johnson and Lillian Morris to work together. Diaz-Twine was then able to get her revenge by voting together.
She made it to the end with Morris. Diaz-Twine won with a 6-1 vote, and received $1 million. Diaz-Twine then returned to the game again.
She won 'Survivor: Heroes vs. Villains'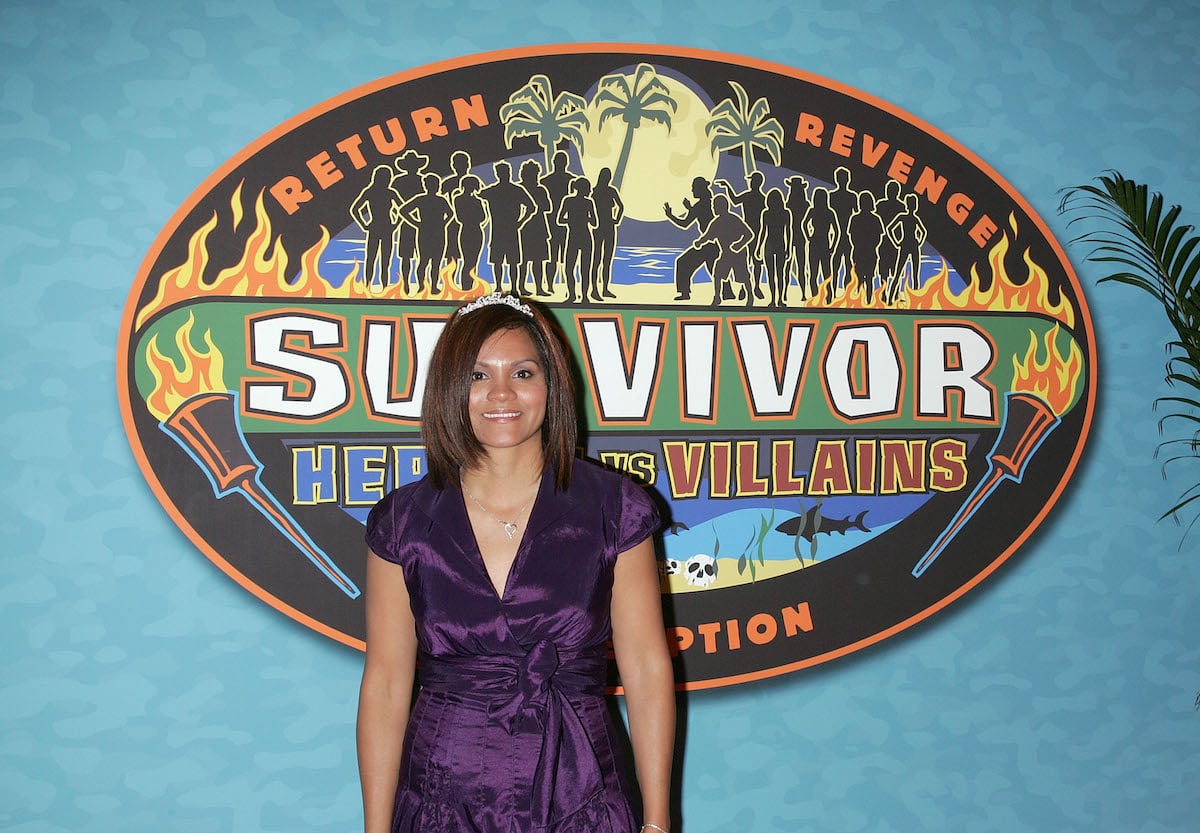 Season 20 was Survivor: Heroes vs. Villains, which aired in 2010. Castaways from previous seasons returned and were split into heroes or villains based on how they played the game before.
Diaz-Twine was in the villains tribe. The final three that season were all villains. She was up against Parvati Shallow and Russell Hantz. Hantz played hard by trying to keep control of his alliance. Shallow worked closely with him, but argued that she was secretly controlling him the whole time. Diaz-Twine won in the end with six votes. Shallow received three and Hantz didn't get any votes.
Hantz was very angry about this and claimed Diaz-Twine's win was proof there was a flaw in the game. But Diaz-Twine gave herself the title of being the queen of the show.
She won $1 million and became the first person to win the show twice. She still claimed that her lifestyle didn't change.
She planned to go on a trip to Germany
Diaz-Twine was a bank teller when she first went on Survivor. She claimed her lifestyle didn't change after winning.
"Everything else is the same," she said during the 2009 TV Guide Network Survivor winner special, according to E! Online. "I still stop in stores like Walmart, K-Mart, I clip coupons and I go to the matinee."
The winner also told the Los Angeles Times that she planned to go on a trip with some of her money. "I'm going to go to Germany," she said. "I don't really have anything to do. I got cash, I got cars. I'm not gonna buy a new car, I'm not really flashy. I'm going to meet my husband's side of the family in Germany."
She also revealed that she left her job as a bank teller. Diaz-Twine did have a shot at winning the game two more times. She also returned as a mentor on Survivor: Island of the Idols.