What Does Chris Hemsworth's Forearm Tattoo Say? Inside the MCU Star's Ink
Chris Hemsworth — the man behind the Norse god of Thunder in the Marvel Cinematic Universe (MCU) — rose to stardom when he appeared in Kenneth Branagh's take on the superhero in 2011. He then went on to star in a second Thor, a third Thor, and multiple mash-up movies alongside the other Avengers. He is even set to lead a fourth standalone installment, likely before bidding the MCU farewell, leaving Natalie Portman's Jane Foster to handle the hammer.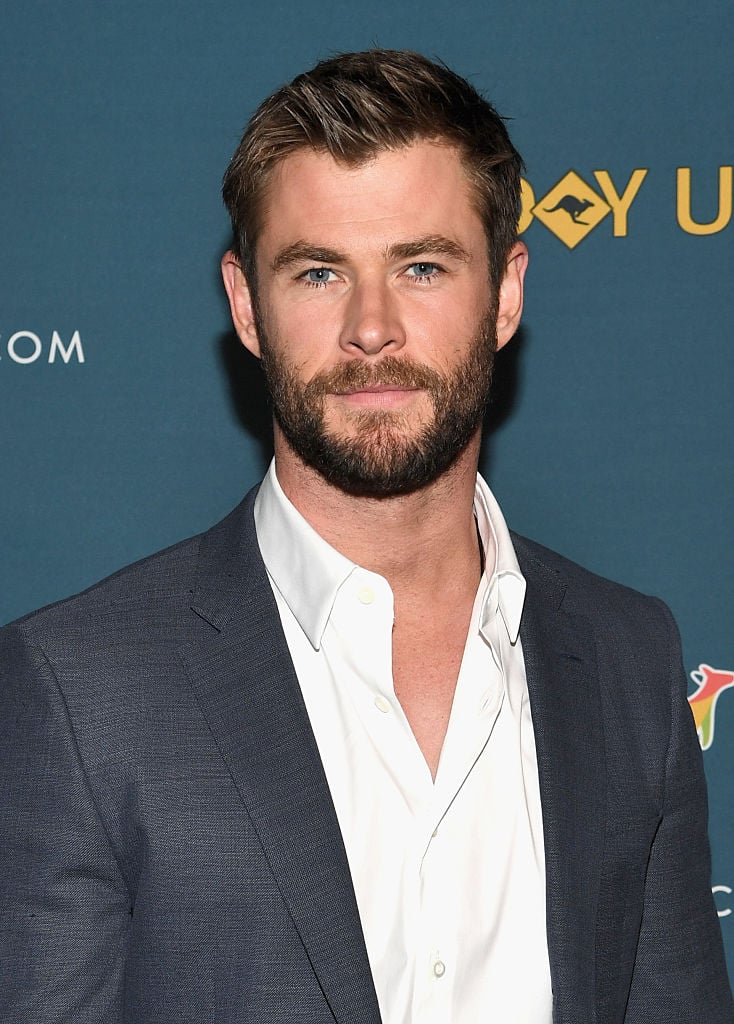 Though Hemsworth boasts a career many would envy — from the MCU to Snow White and the Huntsmen, 12 Strong, and more — he also has the perfect family to boot, which brings us to the meaning behind his forearm tattoo. Chris Hemsworth has been married to Elsa Pataky since 2010, and the couple has three children together: India Rose, Sasha, and Tristan.
Chris Hemsworth's forearm tattoo reads 'C E I T S'
On Chris Hemsworth's forearm, five letters are printed in black ink — C, E, I, T, and S. The C stands for Chris, while the E, I, T, and S represent his other family members; his wife Elsa, daughter India, and sons Sasha and Tristan.
Hemsworth has always been quite the family man, and he was already married when he rose to fame; never really the bachelor-type heartthrob, it should come as no surprise that he proudly wears such a tattoo. So, does Chris Hemsworth have any other tattoos, and, if so, what do they represent?
MCU star Chris Hemsworth has a few other tattoos
As BodyArtGuru notes, Chris Hemsworth also has a Dr. Seuss illustration inked on his left bicep. You may recognize the little man on his large muscle from Oh, The Places You'll Go, which remains one of Dr. Suess's most well-known stories of all time.
The story, and its simple yet timeless message, is often used to motivate individuals going off into the world to follow their dreams — something those in the entertainment industry are quite familiar with.
Last but not least, to commemorate the role of a lifetime — the role that catalyzed the actor's career — Chris Hemsworth has the Avengers logo printed on his right ribcage.
Hemsworth was not the only one to get this logo placed on his body; he shares the Avengers tattoo with four of his MCU co-stars: Robert Downey Jr., Scarlett Johansson, Chris Evans, and Jeremy Renner. Mark Ruffalo opted out of the tattoo, as BodyArtGuru explained.
Considering Chris Hemsworth would not be the global phenomenon he is today without Thor, it should come as no surprise that he opted in for this tattoo — the role will always be what turned him into a movie star. He went from an Australian soap opera actor competing on Dancing With the Stars to Thor, and the rest is history.