What Does It Mean To Have a 'BTS Bias Wrecker'?
This K-pop group has broken several records since its debut. If you're just starting out in the BTS world, though, there are a few terms that make stanning even more fun. Here's what it means to have a BTS bias and a "bias wrecker."
There are seven members in BTS
V loves his dog Yeontan, Suga loves writing and producing music, Jin loves to eat. Each of the BTS members (RM, Jin, Suga, J-Hope, Jimin, V, and Jungkook,) have their own unique place in the group. 
RM, J-Hope, and Suga are the main rappers, while Jin, Jimin, V, and Jungkook being the vocalists. As one of the bilingual BTS members, RM is the leader of the group, oftentimes translating while doing interviews overseas. With each of these performers being talented, it's hard to choose a favorite.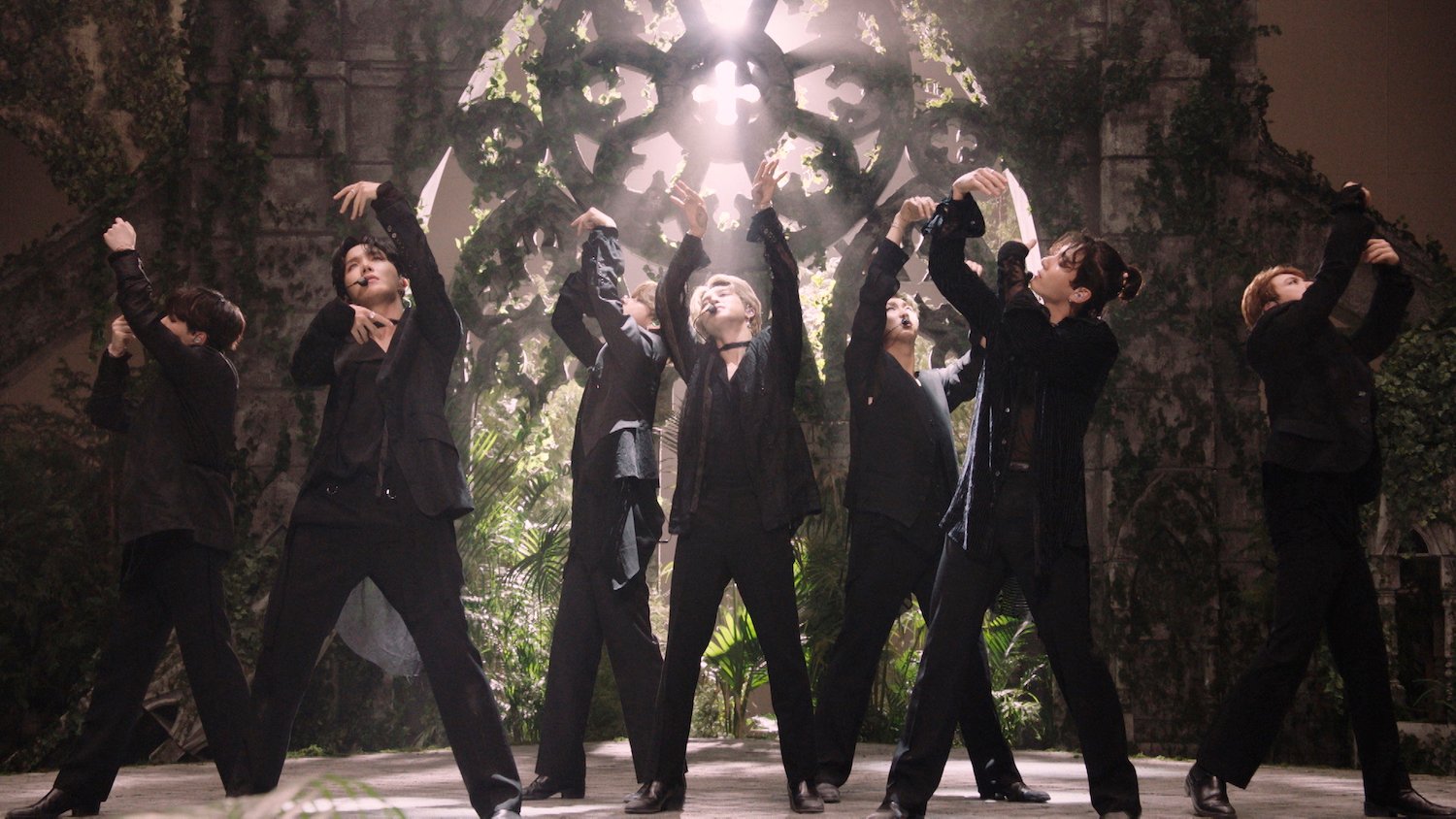 What does it mean to have a BTS bias?
If you find yourself watching one member during group performances, or looking up video compilations of that same member, he is most likely your BTS bias. A "bias" just means your favorite member of the group. (Not that it means you don't like the other members, but this one person is who you're drawn to the most.)
Having a "bias" is not a BTS-specific phenomenon, as most K-pop fans use this term to talk about their favorite members of other groups. This is not the same as being a "solo stan," which is somewhat looked down upon in the K-pop community. As a "solo stan," a fan only supports one member of the group, instead of the group as a whole.
What does it mean to have a BTS bias wrecker?
With seven talented members in this group, it is hard for some fans to choose a favorite. That's where the "bias wrecker" comes in. While the "bias" is a fan's favorite member, a "bias wrecker" is the one who tries to drag you away from that favorite. 
Yes, a fan can have more than one bias wrecker. Yes, that bias wrecker can change with time, as the boys definitely change their hair colors and fashion based on the era. There are plenty of other terms used by K-pop fans, and especially the BTS ARMY. 
The color purple has taken on quite a bit of significance after V coined the term "I Purple You" during a concert. Most of these performers' stage names have special meanings too. Although, for RM, that meaning is open to interpretation.
The "Dynamite" music video is now available on YouTube. Music by BTS, including their recently released album, Map of the Soul: 7, is available for streaming on Spotify, Apple Music, and most major platforms.