What Does Johnny Depp's Tattoo Dedicated To Winona Ryder Say?
Johnny Depp describes meeting Winona Ryder as "love at first sight." The two were on fire in the early 90s, and it genuinely seemed as though nothing in the world could sever their relationship. Depp even got a tattoo dedicated to his then-fiance, promising his ever-lasting devotion to the actress. What did the tattoo say? And what did he change it to after they split?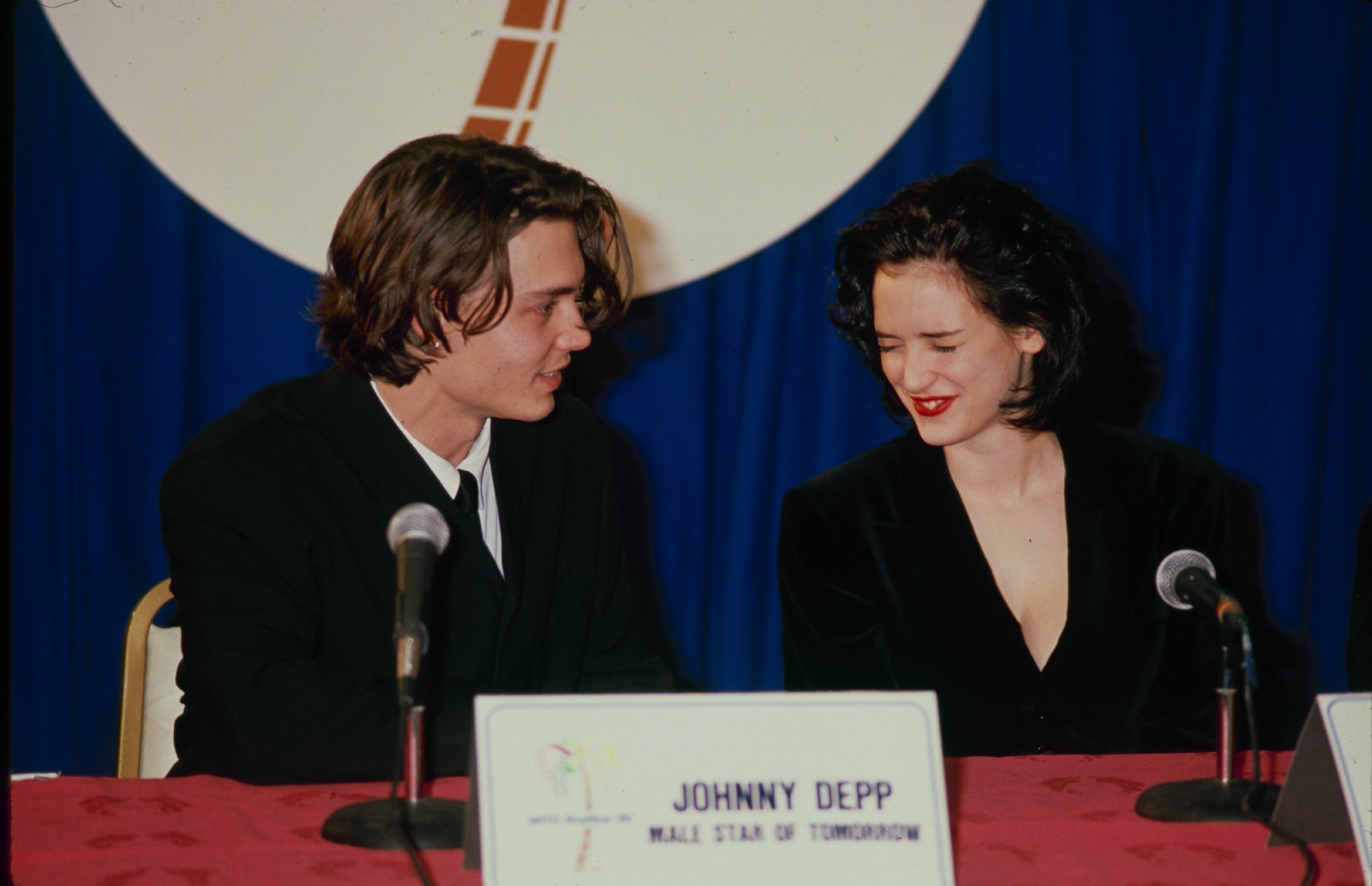 Johnny Depp and Winona Ryder's relationship timeline
According to Rolling Stone, Depp and Ryder met in 1989, during the premiere of Great Balls of Fire!  They met in the lobby of a theater, while Ryder was getting a coke. Depp admits he fell in love with her the moment he saw her. "It was a classic glance," says Depp, "like the zoom lenses in West Side Story, and everything else gets foggy."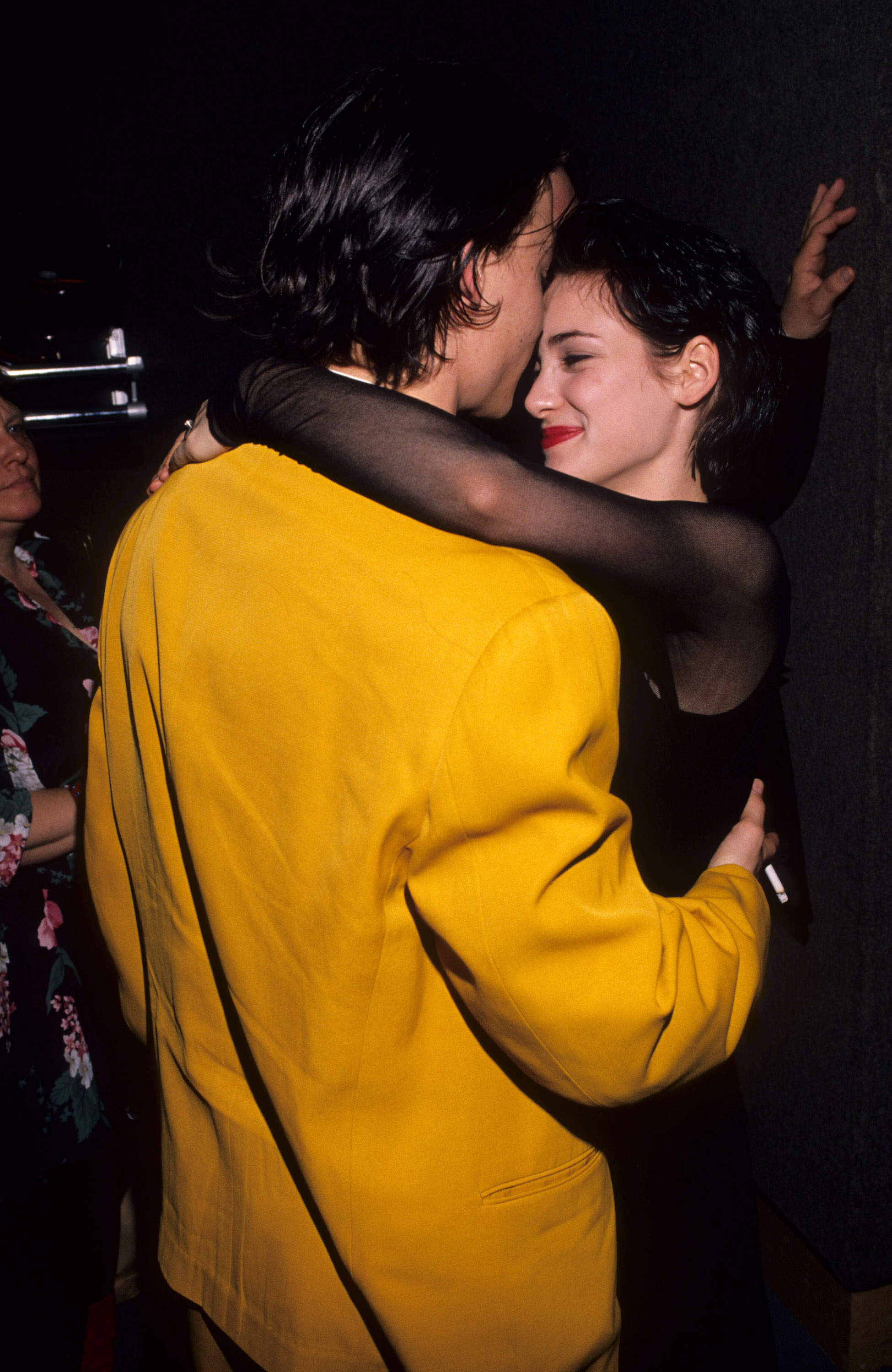 After only five months of dating, Depp got down on one knee. Even though Ryder was only seventeen at the time, she gladly accepted Depp's proposal. The fiances would even go on to star in a movie opposite of each other, in Edward Scissorhands. In the Tim Burton film, Depp and Ryder play love interests who must part due to societal pressures.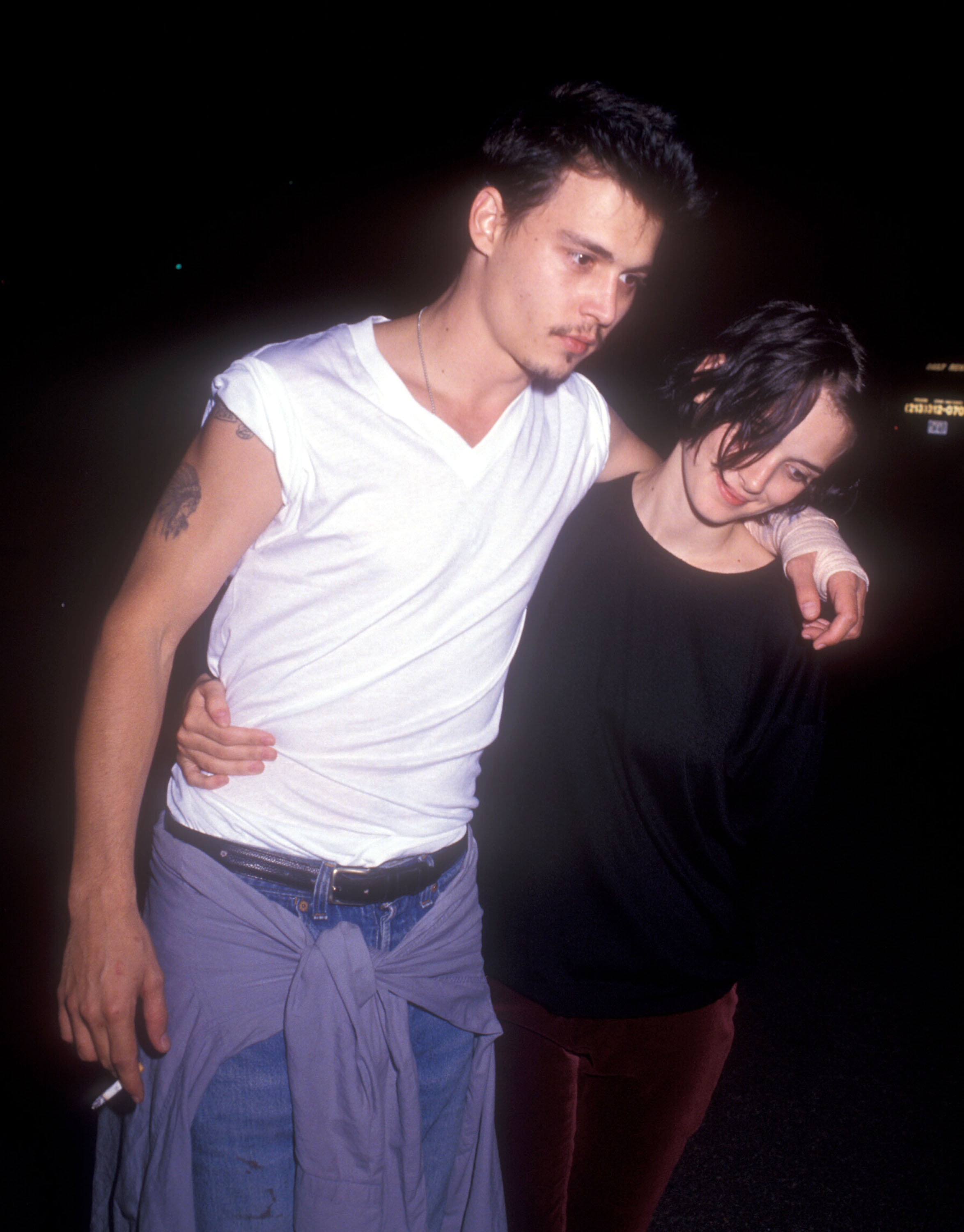 Similarly, the actors felt an immense strain on their relationship due to how obsessed the media was with their courtship. Depp tells Los Angeles Times that external pressures ultimately led to their break up. He says, "It's very hard to have a personal life in this town. My relationship with Winona, it was my mistake to be as open as we were. But I thought if we were honest, it would destroy that curiosity monster. Instead, it fed it, gave people license to feel they were part of it."    
Unfortunately, the break up was extremely heartbreaking for both actors. Ryder had a particularly difficult time, so much so, that she nearly set herself on fire. According to InStyle, the Mermaids actress was so depressed that she "fell asleep with a lit cigarette and woke up in flames."
What did Johnny Depp's tattoo about Winona Ryder say?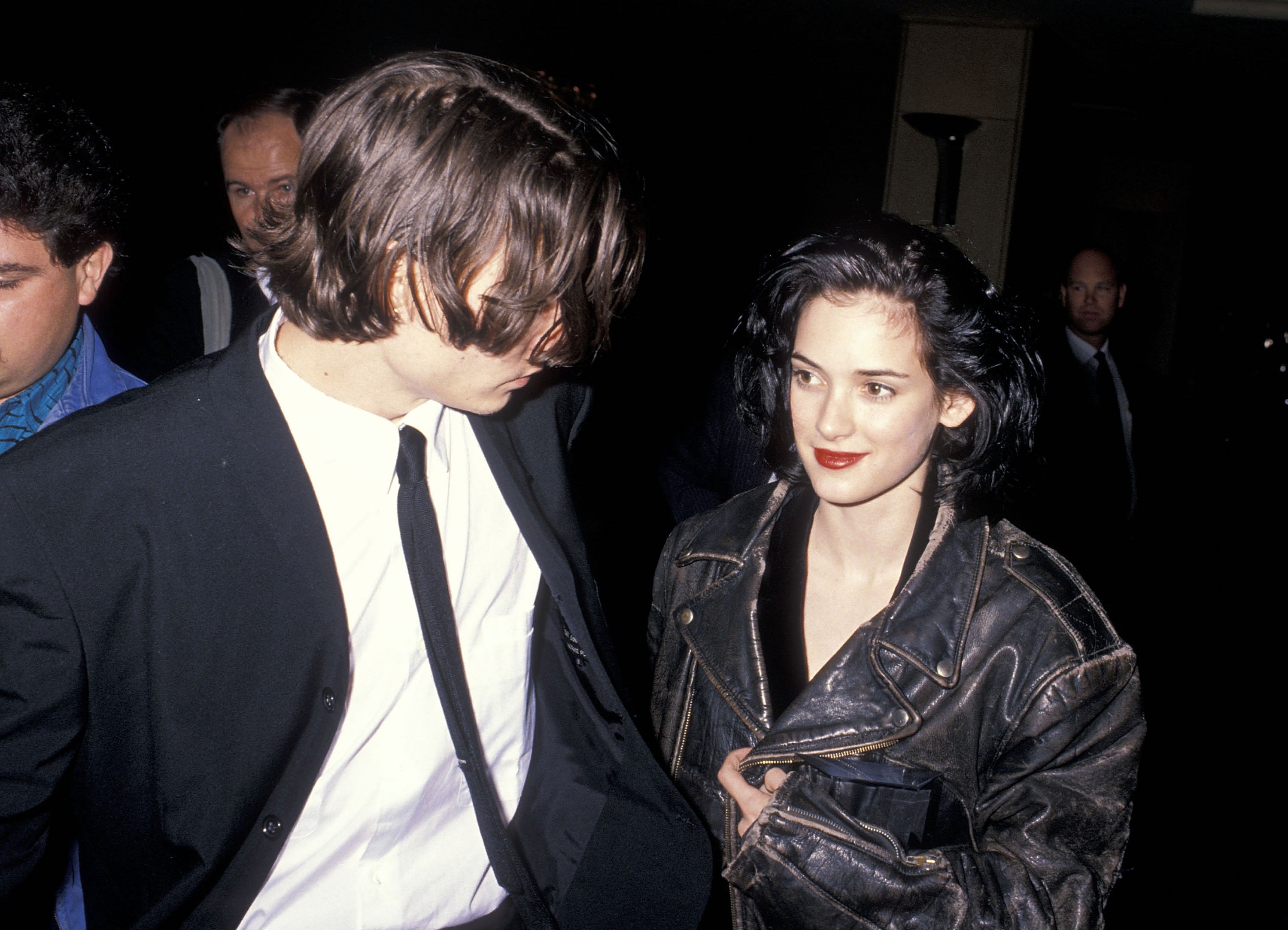 Depp is known for getting tattoos dedicated to the women in his life. According to Rolling Stone, he has one dedicated to his late mother, Betty Sue. He also has one dedicated to his daughter, that says "Lily Rose." The same goes for his ex-wives, Amber Heard and Vanessa Paradis. But the most memorable and iconic tattoo Depp got, was for Ryder. 
The tattoo famously said "Winona Forever" and was placed on his bicep. Yet after their split, Depp altered the tattoo to say "Wino Forever."   
Depp discusses the tattoo in Rolling Stone.
"I'm being really honest with you when I say that there's been nothing ever throughout my twenty-seven years that's comparable to the feeling I have with Winona," Depp gushes. "It's like this weird, bounding atom or something. You can think something is the real thing, but it's different when you feel it. The truth is very powerful. Now, I know. Believe me, this Winona forever tattoo is not something I took lightly…. Her eyes kill me." 
Johnny Depp and Winona Ryder would get 'lost' in each other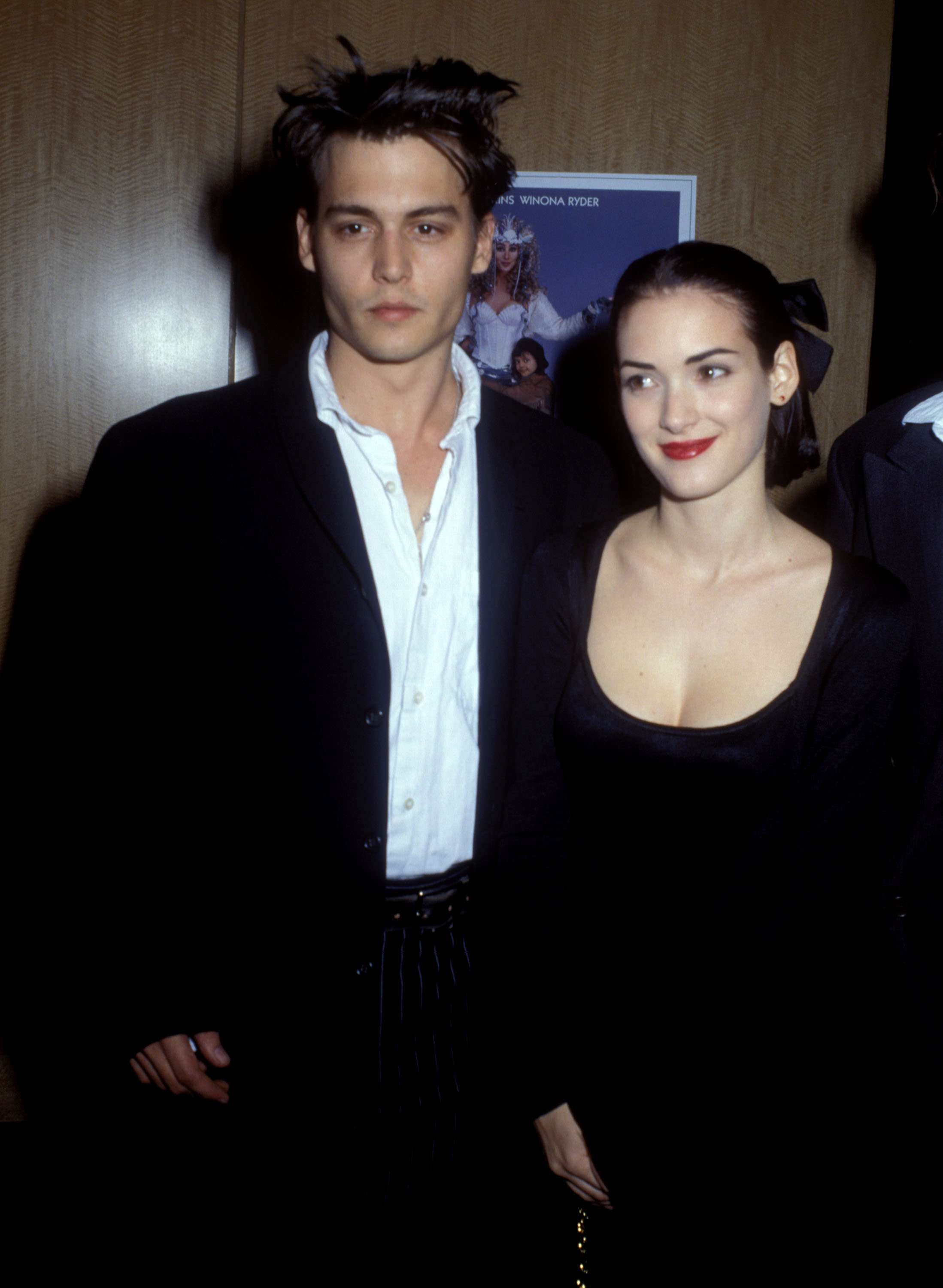 It's safe to say these two were madly in love with one another. This 1991 Rolling Stone segment perfectly captures their romance:
"On the second day with Depp, Winona Ryder showed up. She is nineteen and all pluck, the thinking man's actress for her generation. Depp is the thinking man who thinks of her most. He swells in her presence. When they hug, the hug fiercely, in focused silence; their squeeze keeps regrouping. They seem to be lost in each other. She smokes his cigarettes, and she is not a smoker."