What Does Kate Middleton Eat? Duchess of Cambridge's Favorite Foods Are Global
Catherine, Duchess of Cambridge wears many hats. She is the wife of the future monarch, she is a mother of three, and she is a hardworking member of the royal family.
With everything that she does, it would be expected that she doesn't have much time to spend cooking, or planning out her meals. Yet, Kate is known as a very health-conscious woman and is renowned for looking fabulous and slim at all times. Healthy doesn't have to mean boring, and when it comes to the Duchess of Cambridge's favorite foods, she has a surprisingly versatile palette.
Kate Middleton is one of the most popular royals
RELATED: Queen Elizabeth's Wedding Present to Prince William and Kate Middleton Was an Epic Piece of Real Estate
Kate officially joined the royal family in 2011, after years of dating Prince William. Their wedding was watched by thousands of people all over the world, with ecstatic crowds cheering to welcome Kate into the royal family.
Not long after the wedding, Kate and Prince William started their family. Over the course of the next few years, they welcomed three children — Prince George, Princess Charlotte, and Prince Louis. 
Through it all, the duchess has remained incredibly popular, not only with the British public but with fans all over the world. People love her cheerful and outgoing personality, her innate ability to be a hands-on mother, and, of course, her grace and style. Kate's signature blowout hairstyle has been widely copied, and fashion bloggers cite her classic, understated style as a regular reader favorite. 
What is Kate Middleton's regular diet?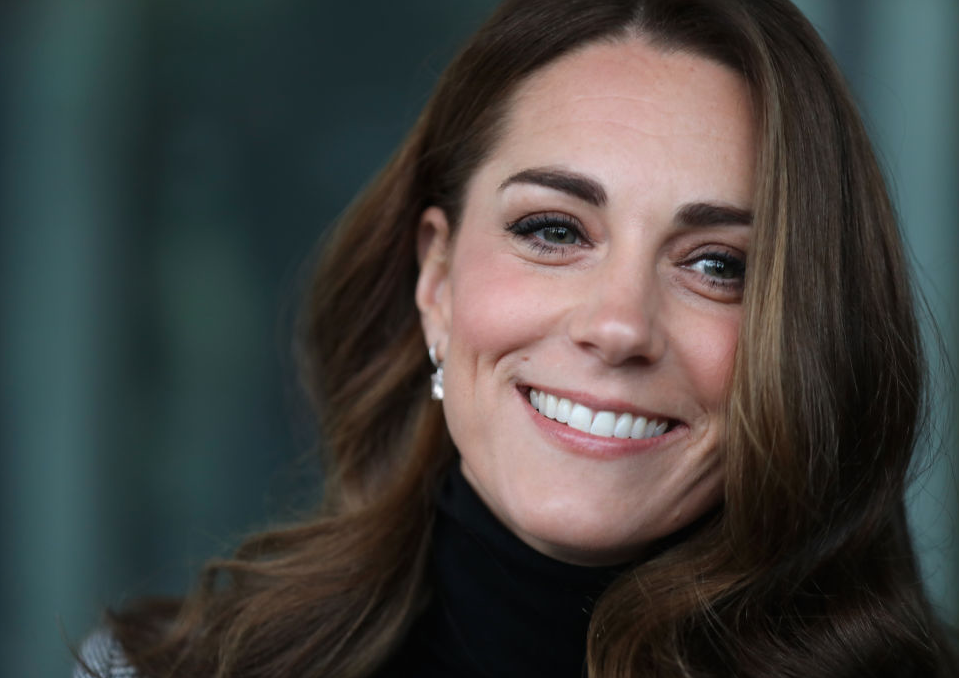 Kate's diet is surprisingly unfussy, just like the royal herself. She is known to have an active lifestyle and loves participating in sports with her husband, Prince William.
To go along with her healthy, busy life, the Duchess of Cambridge prefers to keep things basic at mealtimes. According to reports, Kate loves a good smoothie for breakfast, packed with ingredients like spinach, spirulina, and blueberries. 
For lunch, Kate favors salads, lots of seasonal fruit, and even raw dishes like tabbouleh and gazpacho. In general, Middleton reportedly follows a high-protein, low-carb diet, with seafood incorporated into her lunch and dinner rotation.
She also enjoys cooking some meals herself and has been known to put together an impressive roast chicken for her family. Although it is reasonable to assume Kate is usually too busy to hit the kitchen and prepare an extravagant meal, she might be cooking much more than usual lately, in light of being quarantined during the COVID-19 pandemic. 
Kate Middleton's favorite foods
Kate might stick to vegetables and berries during the week, but when she wants a dose of comfort, she turns to one of her favorite foods. An August 2019 report by Hello! broke down a few of her favorite foods, including how she likes to unwind in the kitchen.
Even though Kate generally avoids sweets, as she admitted to famed baker Mary Berry in A Berry Royal Christmas, she gets real joy out of preparing birthday cakes for her children and admitted that she will "stay up 'til midnight with ridiculous amounts of cake mix and icing and I make far too much. But I love it."
Kate is also a fan of sushi, as Prince William revealed during a royal visit to Japan House London, and especially loves the taste of rich, flavorful lamb. In fact, lamb was one of the dishes served at her 2011 wedding reception.
Still, some sources have stated Kate prefers to follow a mainly vegetarian diet, and when on tour, chooses meat-free dishes like spicy curry. One chef, who was tasked with creating the menu for the couple's stay at the Taj Mahal, stated that he was told to keep things vegetarian, and prepared vegetable kebabs and lentil curry for Kate and Prince William.
Ultimately, Kate seems to follow a balanced, healthy diet, but still allows herself some indulgences.