What Does Kim Kardashian Eat?
Kim Kardashian has one of the most famous figures in the world, but it doesn't come easy. The reality star has struggled publicly with body image, especially after the births of her children, and has worked hard to narrow down exactly what works for her.
These days, Kardashian works with a renowned fitness trainer and follows a very strict diet and exercise program. The busy mom of four follows her routine even on her busiest days, showing a dedication that is truly inspiring.
What does Kim Kardashian eat?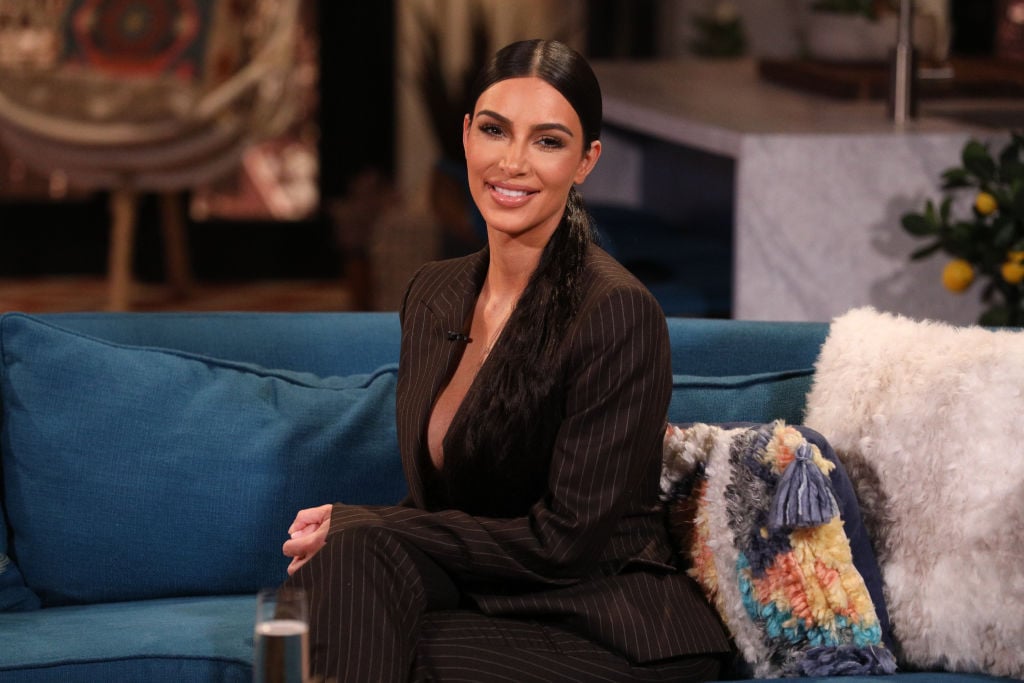 While Kardashian used to be a devotee of the Atkins diet, which encouraged little to no carbs, these days she follows a very different eating plan. The reality star and aspiring lawyer introduced carbs back into her diet, along with lots of vegetables, lean proteins, and whole grains.
Kardashian's trainer, Melissa Alcantara, encourages her to eat only "real foods." Alcantara encourages Kardashian to avoid processed foods, like crackers, cookies, biscuits, and packaged sweets.
Kardashian starts her day with something filling and hearty, like oatmeal blueberry pancakes. Her lunch, according to Alcantara, is a mixture of carbs and proteins, such as chicken, sweet potato, and a heaping helping of veggies. Kardashian goes light for dinner, preferring a simple fish and vegetable combination.
She is also a fan of salads but makes sure to avoid too much of the bottled dressing, which is often filled with sugar and preservatives. When she doesn't have time to sit down for a full meal, she has been known to drink a meal replacement smoothie.
What kind of workouts does Kim Kardashian do?
A big part of any healthy living routine is diet, but exercise plays a big role as well. Alcantara has been training Kardashian since 2017 when Kardashian sent her a message on Instagram. Alcantara is a mom herself and whipped herself into fighting shape after realizing she just didn't feel very good with her weight.
Alcantara recently revealed how she trains Kardashian in the gym, and the workout plan is surprisingly achievable. Alcantara stated that Kardashian barely does any cardio, and that "85 percent" of their workouts consist of strength training.
The fitness trainer said that Kardashian does a lot of ab, back, and bicep exercises. She has also revealed that two days per week, Kardashian will do some steady-state cardio just to get the blood pumping. The exercises have definitely been working: When Kardashian stepped out at the 2019 Met Gala, all eyes were on her incredibly tiny waist.
Does Kim Kardashian have cheat days?
Kardashian is undoubtedly in the best shape of her life, but no one is perfect. Therefore, Kardashian does allow herself to indulge on occasion.
Some of her favorite treats include Mexican food (like tortilla chips and guacamole), ice cream, and cheesecake. Still, her healthy lifestyle has caused her cravings to shift, and reportedly, she no longer enjoys eating junk food. In fact, according to Alcantara, Kardashian had some fries recently and they made her feel sick to the stomach.
When a fan on Twitter asked her how she goes about her cheat days, Kardashian responded and said that the key is to "take it easy" and, echoing her trainer, that she gets sick if she eats too much junk. It seems that Kardashian's super-healthy way of living has made an impact on not only her day-to-day diet but on her outlook towards food in general.