'Rihanna' Means 'Great Queen,' Which Totally Makes Sense for the 'Diamonds' Singer
What does the name Rihanna mean?
Rihanna is not only one of the world's most popular singers but a fashion icon as well. The Fenty Beauty founder originally rose to fame thanks to smash-hit songs like "Umbrella" and "Rude Boy." Her striking appearance and soaring vocals made her a worldwide star in no time flat – and these days, even though Rihanna has mostly stepped away from releasing music, her fans can't get enough of the beloved Barbados-born singer. Rihanna's name has been a subject of speculation ever since she first entered the spotlight—and for her most devoted fans, the meaning of her name isn't a surprise at all.
What is Rihanna's given name?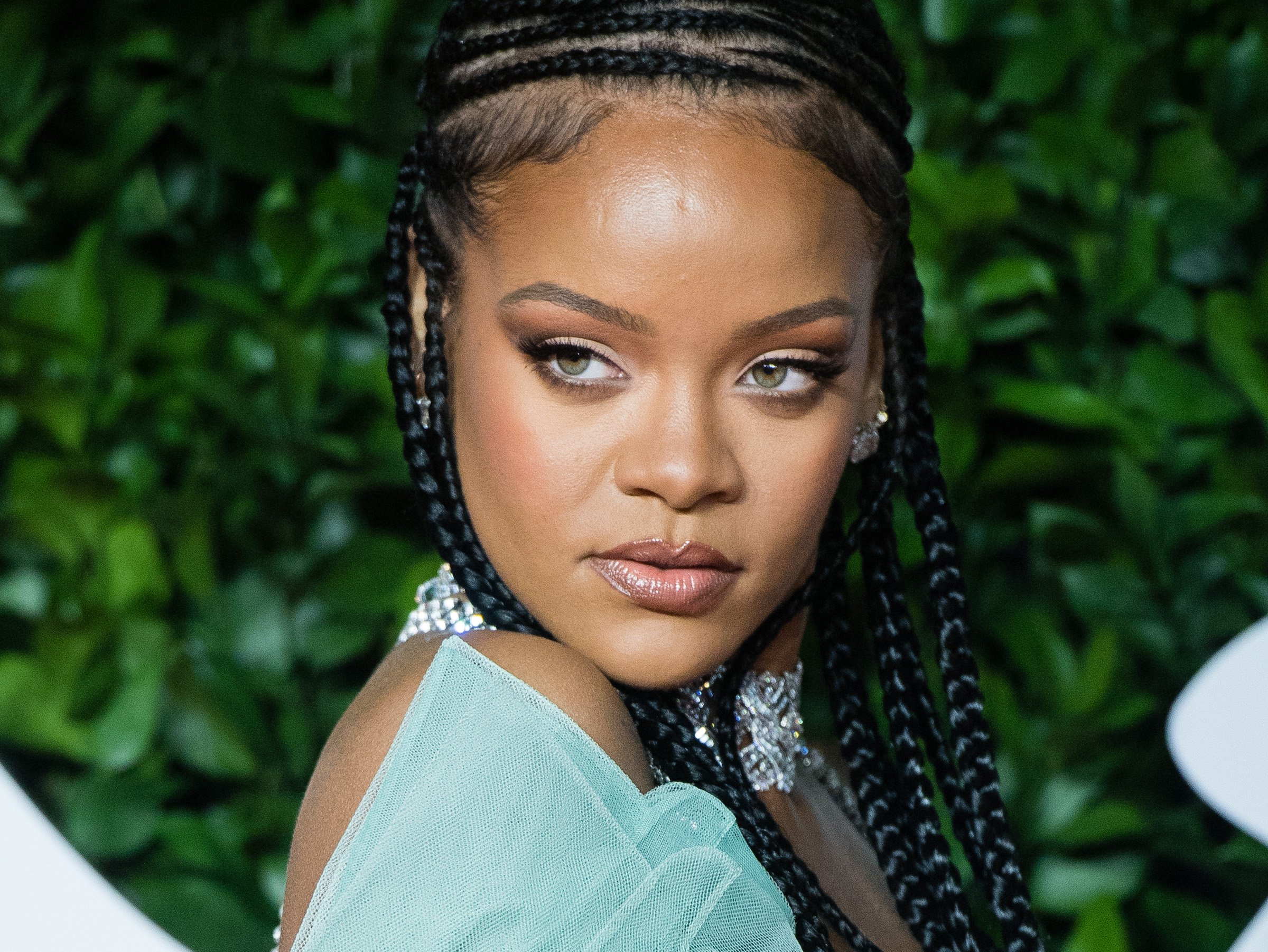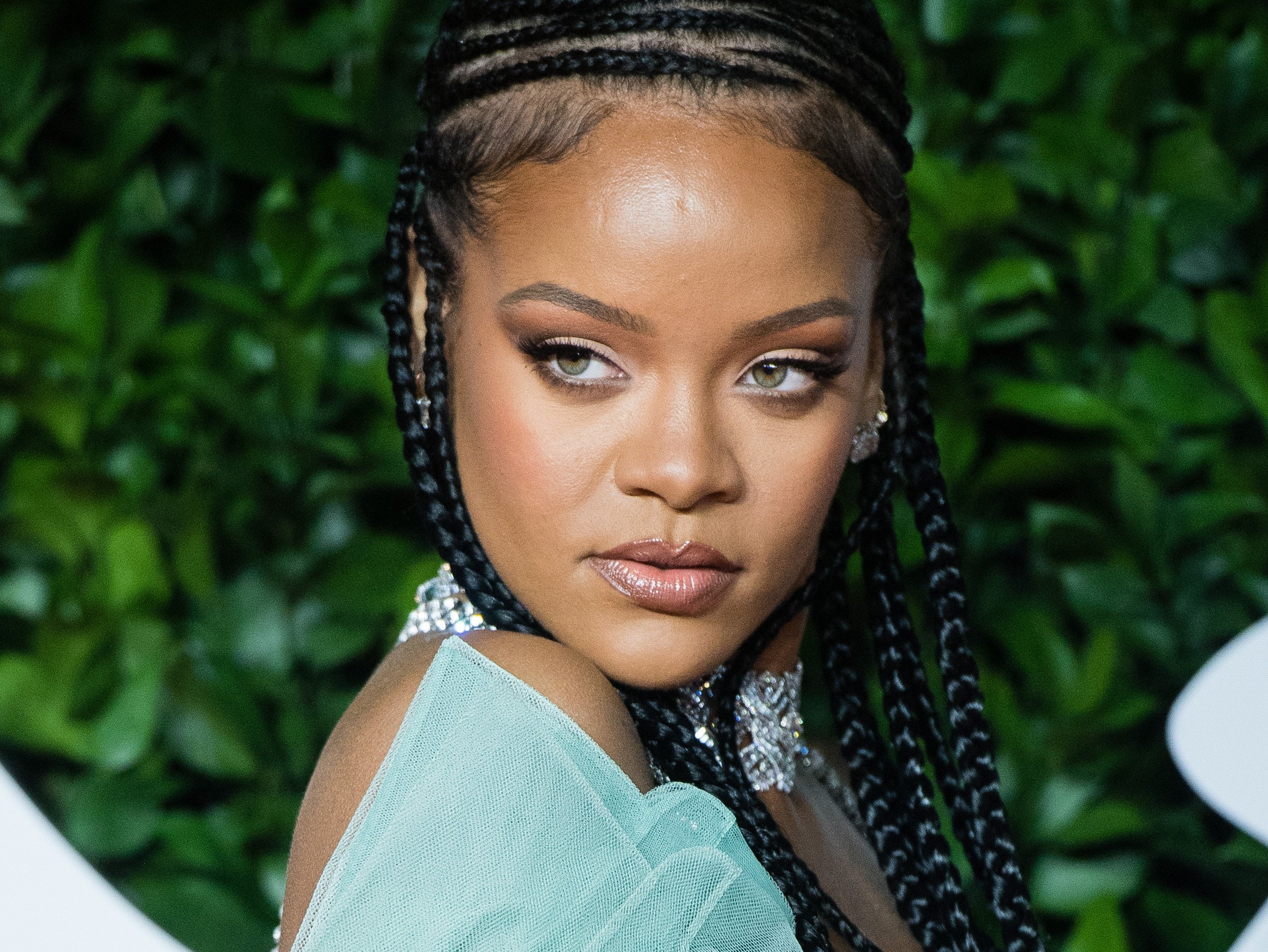 Rihanna was born Robyn Rihanna Fenty in 1988. Born and raised in Barbados, Rihanna made a splash from the moment she arrived.
Her beauty and outspoken nature made her a force to be reckoned with, and by the time she was a teenager, Rihanna had determined that she was destined to be a star. She was "discovered" by an American music producer in 2005, and not long after, she started releasing songs that climbed the charts.
Rihanna's royal domination of the music industry in record time shouldn't be a surprise, considering the regal nature of her name. According to Baby Names, the name Rihanna is primarily a female name of Irish origin that means "Great Queen." It's also linked to the Arabic name Rihana, which means "a handful of sweet basil."
Rihanna admitted that close friends refer to her by her given name
From the beginning, Rihanna has used her middle name as her stage name. Although she has utilized her family last name, Fenty, for her business ventures, including Fenty Beauty, the singer is still primarily known to family and friends as "Robyn." Rihanna once admitted to Rolling Stone that she gets annoyed hearing her stage name. As reported by Vogue, Rihanna revealed "I get kind of numb to hearing Rihanna, Rihanna, Rihanna. When I hear Robyn, I pay attention."
These days, Rihanna's star is shining brighter than ever, just as she alluded to in her famous "Diamonds" song. Not only is Rihanna's professional life thriving, but her personal life is, as well – with the superstar revealing her surprise pregnancy in early 2021.
Do fans know what Rihanna is planning to name her baby?
At the end of January, Rihanna took to social media to share photos of her baby bump, confirming that she is expecting a baby with her boyfriend, rapper A$AP Rocky. While Rihanna hasn't openly spoken about her due date, or revealed whether she's having a boy or a girl, many fans are speculating about what the singer could decide to name her baby. It seems likely that Rihanna will choose a unique name for her child, since Rihanna herself has such an original name. However, many of her style choices reflect a fondness for old Hollywood glamour, so it's possible that Rihanna could surprise everyone with a classic, traditional name. 
Rihanna's family is overjoyed about her pregnancy as well, with her father, Ronald Fenty, admitting "I'm ecstatic. I'm so happy that I jumped for joy. I'm still so excited." He went on to praise Rihanna's skills as a caregiver, noting "Rihanna always said that she wanted children, she loves kids. She always takes care of her cousins' kids … she's going to be a good mom." The future seems brighter than ever for Rihanna, a star who has created an original path for herself in the entertainment industry.