What Each Member of BTS Thinks About 'Proof'
In individual statements, Jin, Suga, J-Hope, RM, Jimin, V, and Jungkook of BTS each shared what they think of the band's new album 'Proof.'
On June 10, the members of BTS released an anthology album called Proof. The album's lead single is titled "Yet to Come (The Most Beautiful Moment)," and BTS also dropped a music video for the single. After the album was released, Jin, Suga, J-Hope, RM, Jimin, V, and Jungkook of BTS shared statements about Proof in a press release.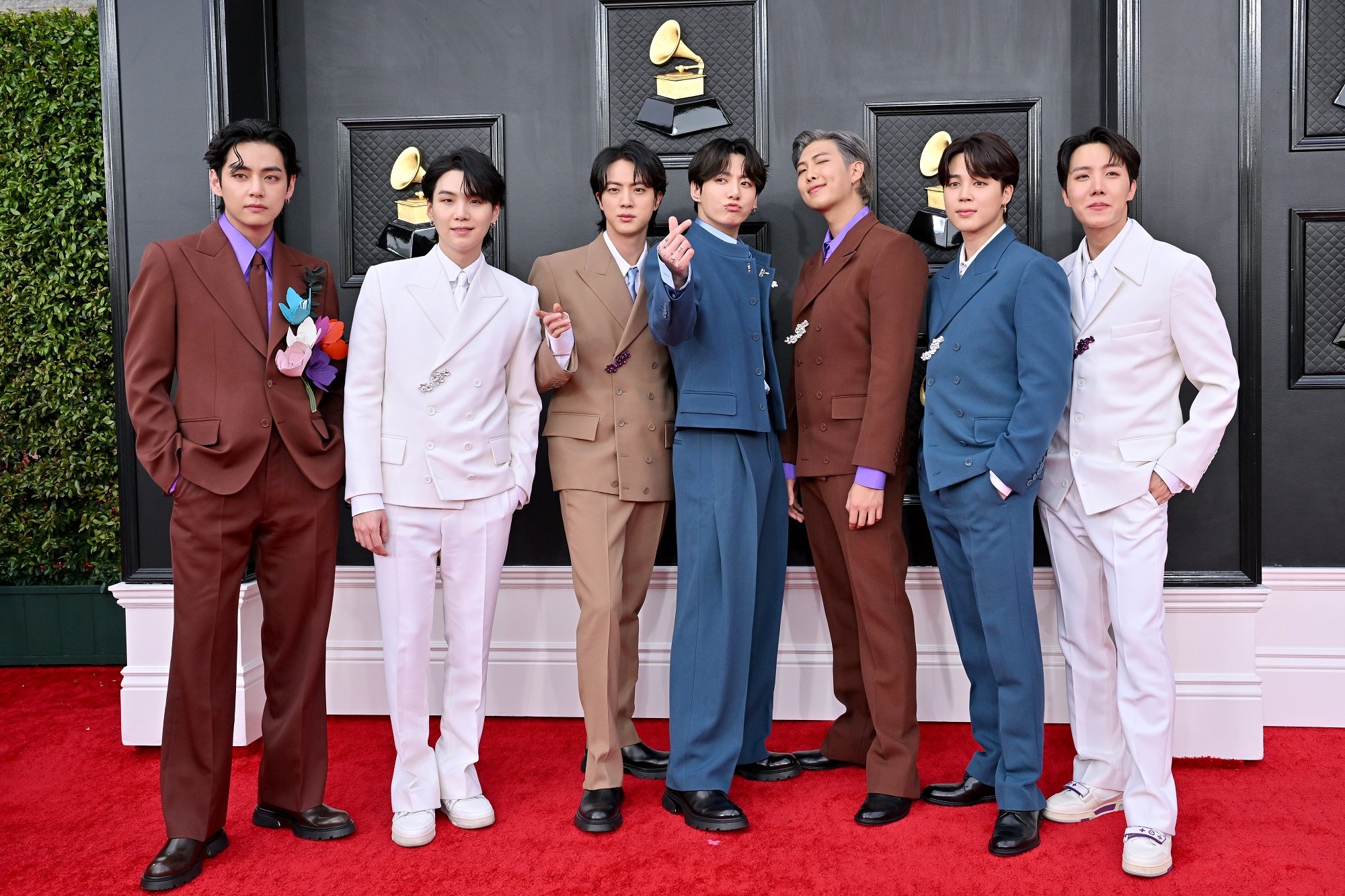 RM and Jin shared their thoughts about BTS' new album 'Proof'
Following the release of Proof, a press release was sent to reporters. The press release gave specifics about the songs included on Proof and shared what the members of BTS think about the album.
In his statement, RM shared, "I feel thrilled every time we release new music for the first time. I hope many people will enjoy the album. Proof is a special album that closes the first chapter of BTS before going into our 10th year. We especially paid more attention to the lyrics as our message to our fans, ARMY who have been with us for nine years, is the key to this album."
Jin said, "Proof walks through BTS' history, so it reminds me of nine-years of memories. This will be one of those albums I listen to a lot… It will be fun to listen to the unreleased tracks." 
Suga and J-Hope released statements about 'Proof'
In their statements about Proof, Suga explained how they were part of the making of the album while J-Hope shared his excitement for ARMY hearing the album.
"We carefully finalized the order of the tracks as the album speaks of BTS' history. My suggestion would be to listen to the album in the order… We are honored to capture our nine-year journey in this album. Listening to the album will trace you back in memory and the paths BTS have walked," said Suga.
In his statement, J-Hope shared, "I'm happy and excited that we are finally releasing a new album after a long time. I just want to enjoy the album with our ARMY. Proof is a chronicle of BTS and ARMY, and it is a special album as it contains all our memories together. It is the soul of BTS, so I hope many people like it!" 
What Jimin, V, and Jungkook had to say about 'Proof'
Jimin, V, and Jungkook also shared their thoughts about Proof and what they took away from working on the album.
Jimin revealed, "I feel happy and strange at the same time as it's been a while since we released a new album. Proof holds a special place in our hearts as it includes the past lead singles and previously unreleased tracks. While creating this album, we spent meaningful times together looking after one another and deeply connecting with one another."
"As the album represents our past nine years, this is a gift for our fans who have been supporting us and creating our history together," said V.
Jungkook shared, "It feels like we just finished writing a big book. As always, we gave a lot of thoughts into every detail of this album while working on it. It is a reflection of the time we spent together as BTS and the emotions we felt throughout our nine-year journey."
Proof is available now.