Here's What Got 'Outer Banks' Stars Chase Stokes and Madelyn Cline Through Quarantine
Netflix subscribers have kept themselves entertained during the coronavirus (COVID-19) quarantine by binge-watching Outer Banks. Find out how the stars of the series, Madelyn Cline and Chase Stokes, are staying entertained during the pandemic.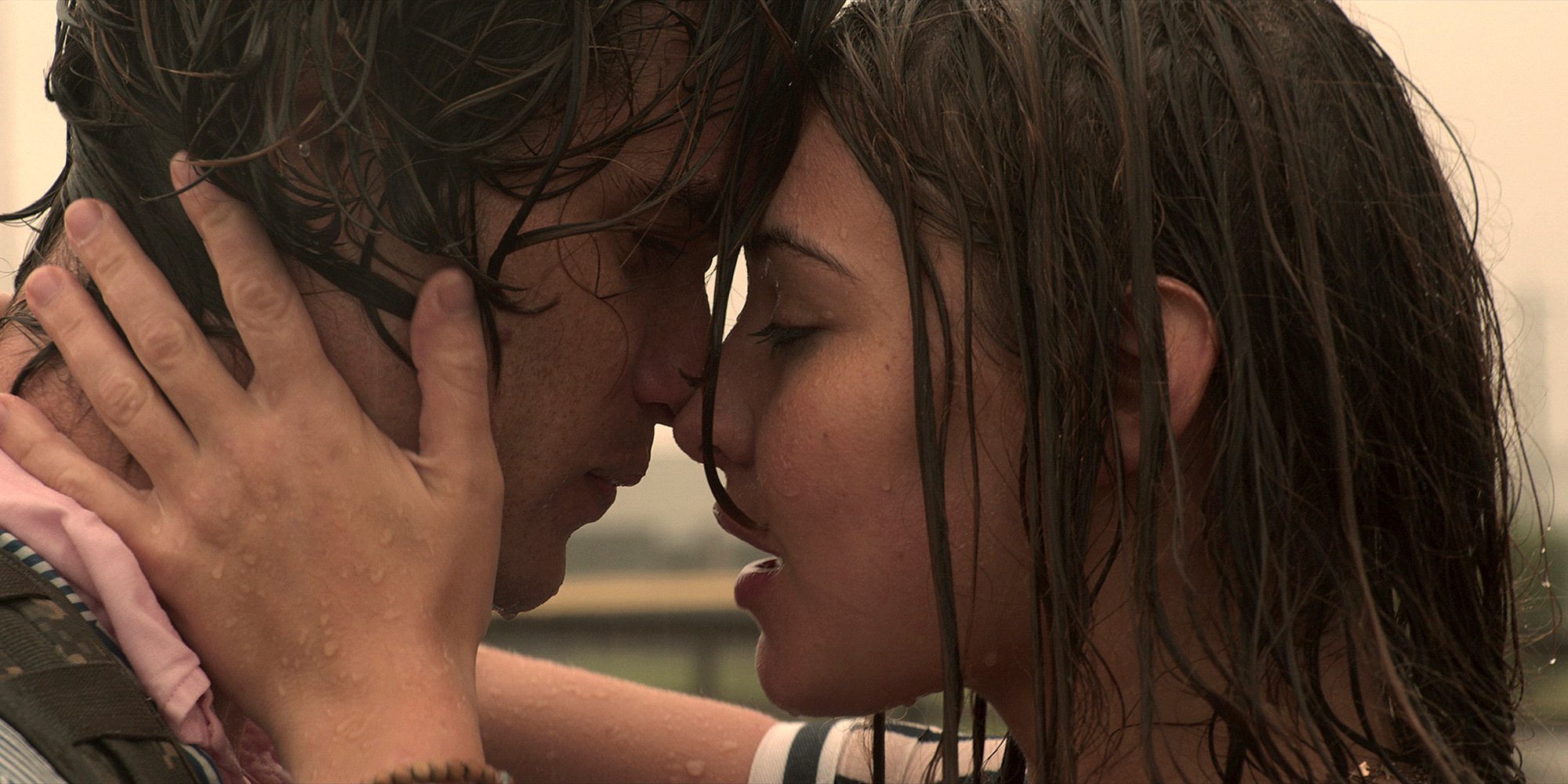 Fans think Chase Stokes and Madelyn Cline are a couple 
Cline and Stokes play Sarah Cameron and John B in the Netflix series Outer Banks. During season 1, the chemistry between Stokes and Cline is evident. Stokes plays John B, a Pogue from the poor side of town who goes on a treasure hunt to find $400 million in gold. On his quest for the Royal Merchant gold, John B falls in love with Sarah Cameron — much to the disappointment of her father. 
That on-screen chemistry has many fans thinking Cline and Stokes would make a cute couple in real life. Their Outer Banks roles may be in a relationship, but Stokes and Cline aren't together. Stokes did confuse fans when he commented on one of Cline's Instagram posts with: "Heart rate… decreasing… help." After fans had enough time to start speculating, Stokes followed up with: "Man, I really stirred the pot here, didn't I?" 
While his comment was endearing, Stokes was just being a supportive friend. Outer Banks fans were disappointed to learn Stokes and Cline are currently both single.
Their quarantining together created more dating rumors 
As if Stokes' Instagram comment wasn't enough, his choosing to quarantine with Cline furthered the dating rumors. Their current living situation isn't enough evidence to confirm a relationship between the two, though — especially when you consider who else Cline and Stokes are living with.  
Two other Outer Banks cast members are living with the dynamic duo. Drew Starkey, who plays Rafe Cameron, and Rudy Pankow, who plays J.J., joined in on the quarantine fun in Cline's apartment. They decided to shelter-in-place together because it's better than being alone. "Through a weird chain of events, we were like 'Why don't we do this together?'" Stokes told E! News. The bond they formed on-set has made quarantine all the more fun. 
A blanket fort is helping the 'Outer Banks' cast get through quarantine 
The stay-at-home orders imposed by the coronavirus pandemic have made it difficult for some to keep themselves entertained. To combat their boredom, the cast of Outer Banks have been building sleep forts. "I have a weird obsession with bedsheets," Cline told New York Magazine. "I own a lot of them." From linen sheets to the jersey knit kind, Cline says she has a variety of bed sheets that make fort-building a breeze. "Some really great pillows" were also helpful when it came to building the perfect fort, Stokes added. 
Other items that have helped keep the Outer Banks cast entertained during quarantine include drinking games, books, and plenty of comfortable clothing. The Outer Banks gang has also spent their quarantine enjoying each other's company. "We've spent quite a bit of time on [Madelyn's] roof just getting some sun and laying low," Stokes added. 
The Outer Banks cast will likely continue to enjoy each others company until it's safe for life to go back to normal!