What Graves' Disease Is and Why Wendy Williams Needs a Break Because Of It
Find out more about the disorder that 'The Wendy Williams Show' host suffers from and how it's affecting her life.
Television host Wendy Williams just announced this week that she will be taking time off from her daytime show, The Wendy Williams Show due to her concerns for her health.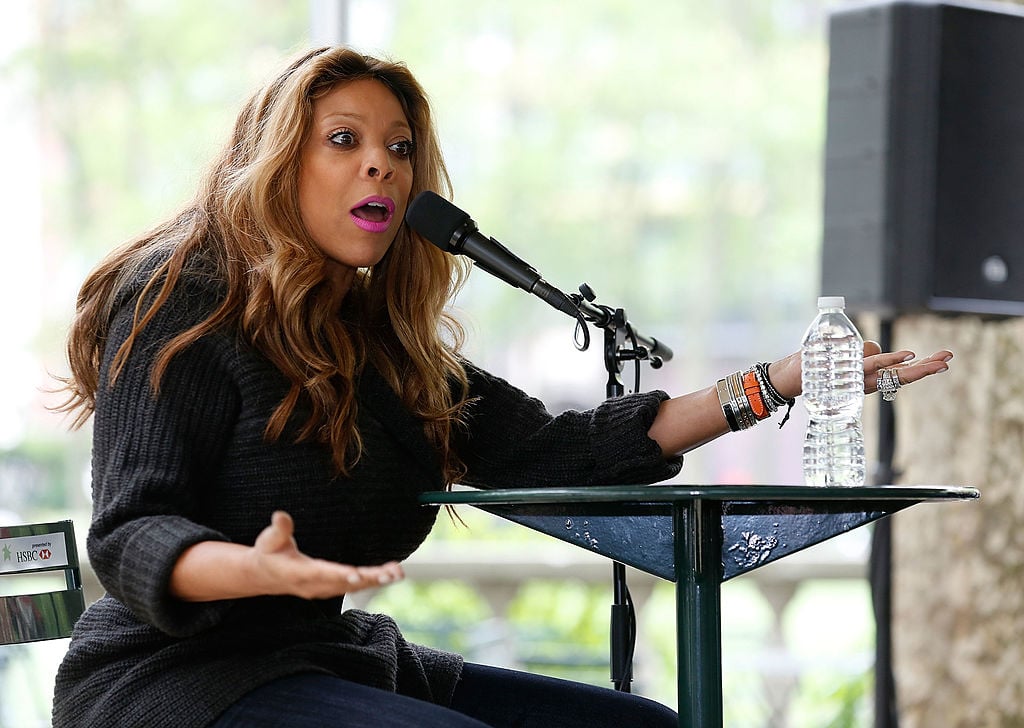 The television personality suffers from Graves' disease. Here's what it is and why it's causing her to scale back her show commitments.
What Graves' disease is and when Wendy Williams was diagnosed
The 55-year-old host in Feb. 2018 disclosed to her viewers that she was diagnosed with Graves' disease. The disease is an immune system disorder of the thyroid, causing symptoms including anxiety, hand tremors, heat sensitivity, weight loss, puffy eyes and enlarged thyroid.
At the time of her diagnosis, she was ordered by her doctors to take almost a month off from her show.
She said at the time, "My thyroid has been totally cattywampus and that is the eye thing that you all have been seeing. You caught it before I did. My thyroid, my hyperthyroid is attached also to Graves' disease. Graves' disease squeezes the muscles behind your eyeballs and so that's the reason for — " [at this point she held her eyes open wide]."
In her typically comic fashion, Williams kept it light, saying that the doctors had told her to take three weeks off from work, but that she intended to cut it short.
"I'll be back in two," she joked. "I'm not an heiress. Who's gonna pay my bills?"
Williams' bout with Graves' disease in 2019
Then last year, the mother of one was hospitalized with complications from the disorder. She had already been away from her talk show due to a shoulder injury and at that point was also announcing her need to take "an extended break" from the program.
Her family issued a statement on Twitter at the time saying, "Over the past few days, Wendy has experienced complications regarding her Graves' Disease that will require treatment. Wendy will be under the strict supervision of her physicians, and as part of her care, there will be significant time spent in the hospital."
The show in her absence aired reruns and invited celebrities, including Nick Cannon and Sherri Shepherd, to stand in for her.
Wendy Williams' current flare-up
Currently, the New Jersey resident is dealing again with severe symptoms of the disorder, particularly a heavy fatigue.
She announced, again on social media, that she would need to take a break from the show in order to receive treatment. No return date was specified.
It's clear that for Williams, living with Graves' disease is a chronic, ongoing challenge, for which she will need to make, and has made, concessions in regard to what she is able to tolerate in terms of stress and in terms of time commitments.