What 'Halloween' Star Jamie Lee Curtis Requests Her 1st Day on Set Whenever She Works
Jamie Lee Curtis is well known for a handful of celebrated cinematic turns. From True Lies (featuring her iconic striptease) to Freaky Friday, Knives Out, and, of course, Halloween, Curtis is one of the best-known names in the biz. And, she also didn't mind shaking things up as the spokesperson for yogurt that helps move things along…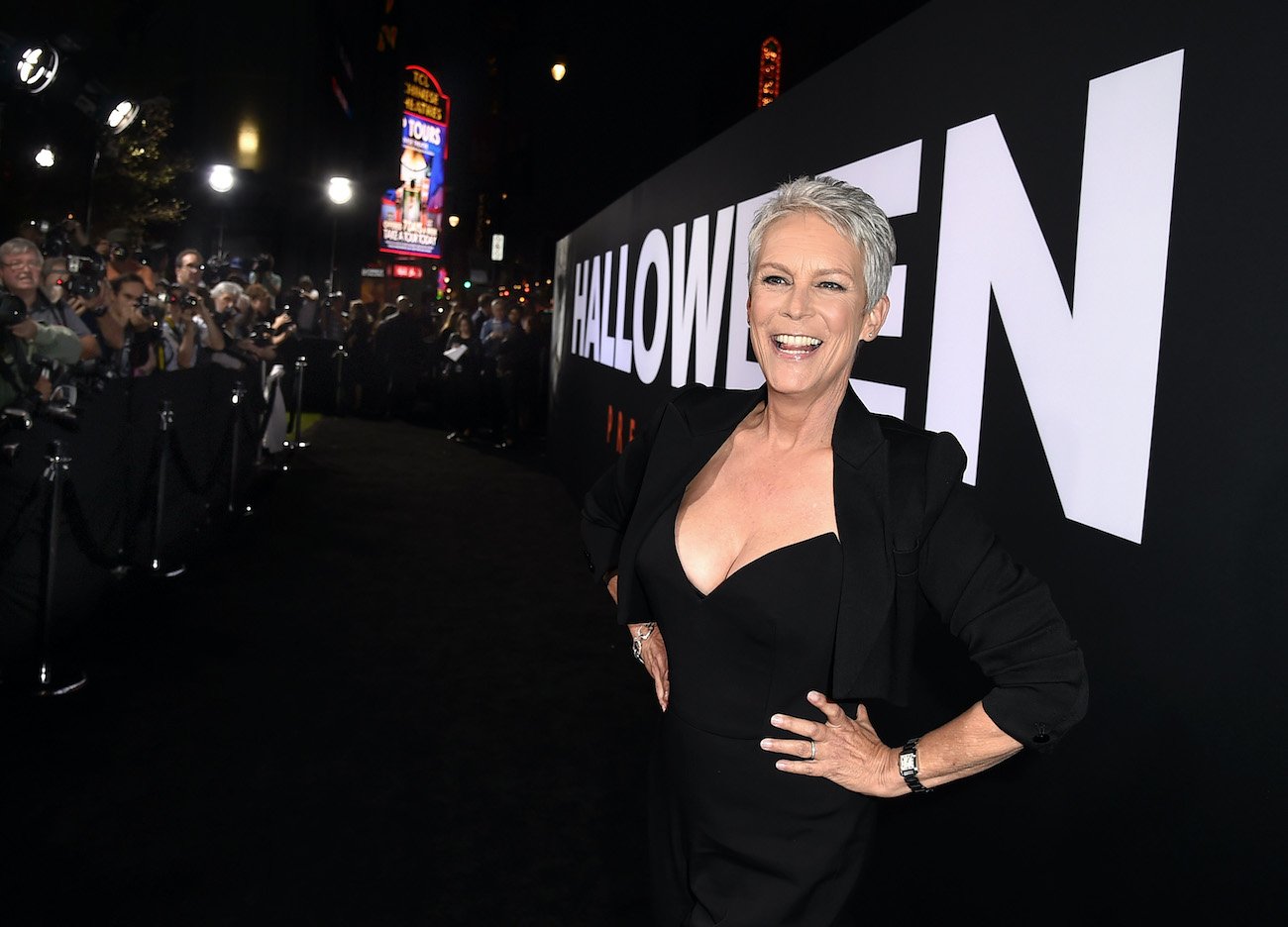 During an interview for 2018's Halloween, Curtis sat down to talk about the film, noting how she likes to work, and what makes a set successful. She also noted one request that she has kept up over the years — no matter the production she is working on. And, it happens to portray just how sweet and down to earth the seven-time Golden Globe nominee is. 
Why Jamie Lee Curtis requests that everyone wears name tags on set (for the first few days)
When speaking to SyFyWire about Halloween, Curtis said it's unfair to arrive on set where everyone knows her name, but she doesn't know theirs. Curtis said: 
"When I work, in any group of people, on the first day, I ask people to wear name tags…because it's not fair that Luke knows my name, I don't know Luke's name. That's not fair…to walk into a room and have everybody know my name and I don't know theirs…So I ask wear a name tag and what department you're in, so I know you're camera operator Luke…By third day, I would know everybody's name… "
Curtis explained that those involved in the production of Halloween all wore name tags on the first couple of days on set. And, on the last day of filming, the crew used Curtis' name tag request in the most heartwarming way imaginable. 
"We are all Laurie Strode"
Curtis explained that the last day on the set of Halloween she had to film quite an emotionally complex sequence — "Laurie strode alone in her truck, sitting outside the mental hospital…where Michael Meyers has been kept for 40 years…" Strode is waiting to "watch" Meyers walk on to a bus for a transfer; she's got a gun and she's drinking. And, what she will do remains unknown. Curtis explained that the scene is written in such a way to imply a "cathartic evolution." 
Curtis explained that they shot the scene at night. And, as she approached the set (having done her preparation), "the entire crew were wearing name tags, and the name tags said… 'we are all Laurie Strode'…what they were saying is we are all traumatized and we all are with you…" Curtis described shooting the scene as "incredibly powerful."