What Happened to Fleetwood Mac's Founding Member Peter Green?
In the category of enduring rock bands, Fleetwood Mac stands tall. The British-American band was formed in the late sixties, with inspiration from many sources and musicians, and has only become more popular in the decades since then.
The band is one of the most-discussed in rock history, with music critics and fans dissecting the band's legacy, as well as its history with hiring, firing, and replacing many of the celebrities in the group. Out of all the band members who have lent their talents to Fleetwood Mac over the years, Peter Green's story is definitely the one that remains the most controversial, as well as one of the most unsettling. 
Peter Green was a co-founding member of Fleetwood Mac
Green was born in London, England, in 1946. As a young child, Green was drawn to music and began playing guitar when he was only eleven years old.
By the time he reached the age of 15, Green began playing gigs around his London hometown and joined several bands. A few of the early groups that Green was involved with included Bobby Dennis and the Dominoes, Peter B's Looners, and John Mayall & the Bluesbreakers, where he had the opportunity to play alongside a young Eric Clapton.
Not long after Green joined the Bluesbreakers, Clapton ended up leaving the band. After some time spent with the band, perfecting his process, and even playing on his first studio album, Green decided to leave the group.
It was around this time in 1967 that Green, along with longtime friend Mick Fleetwood and Jeremy Spencer, formed the band, Fleetwood Mac. In those early years, Fleetwood Mac played primarily covers of popular blues songs, but as they became more confident and started landing more gigs, the band, helmed by Green, began writing their own music. 
Was Peter Green fired from Fleetwood Mac?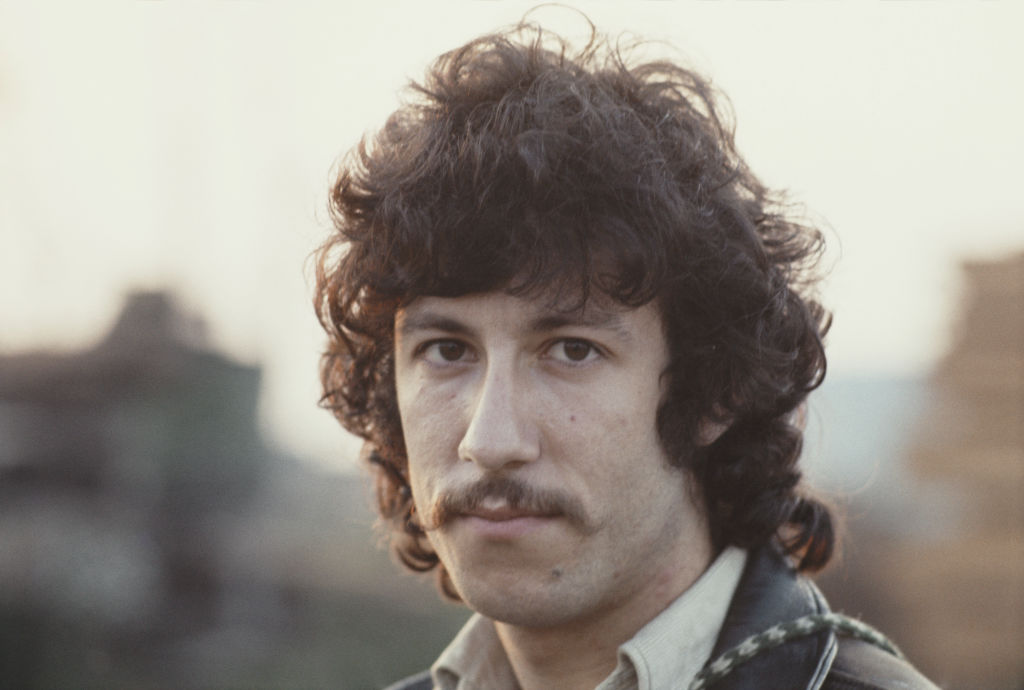 Fleetwood Mac gradually started getting attention from critics as well as record labels. In 1969, they signed with Warner Brothers Records and started playing with a new guitarist.
It seemed as though everything was looking up for Fleetwood Mac. However, Green was going through a particularly difficult time in his personal life, and as reported by Rolling Stone, it seemed as though success definitely didn't agree with him.
Reportedly, Green started taking LSD on a regular basis and began preaching about the dangers of fortune and fame, which caused a divide between himself and his bandmates. In 1970, Green decided to leave the band.
Although he made a few public appearances, playing alongside a few friends and band members throughout the seventies and eighties, he mostly disappeared from the public eye. 
What is Peter Green doing now?
In the late 90s', Green made a brief reemergence into the spotlight, forming a band called the Peter Green Splinter Group and releasing a handful of albums throughout the late nineties and early 2000s. These days, Green has mostly retreated from the limelight yet again and is presumably working on his music in a more private capacity.
Still, Fleetwood Mac has never forgotten him, and his influence on the formative years of the band. In the spring of 2020, Mick Fleetwood organized a tribute concert in honor of Peter Green, featuring artists like Steven Tyler and John Mayall.
Prior to the concert, Fleetwood revealed that he still has a relationship with Green, and stated that the guitarist is doing "OK," even if he isn't the man that he once knew. Fleetwood also acknowledged that Green prefers to keep a low profile, that he still plays the guitar, and that Green, who helped found one of the most influential bands in the world, has "little or no ego at all."