What Happened to Jonathan Larson? The Playwright — Portrayed by Andrew Garfield in 'Tick, Tick… Boom!' — Never Experienced the Success of 'Rent'
Jonathan Larson created legendary works like 'Rent' and 'Tick, Tick...Boom!' — so what happened to the talented composer and playwright?
Many people have heard of the hit Broadway musical Rent, but fewer know the story of Jonathan Larson, who composed and wrote the musical. But a movie that's about to hit the theaters will cast some light on the life of this talented musician and writer.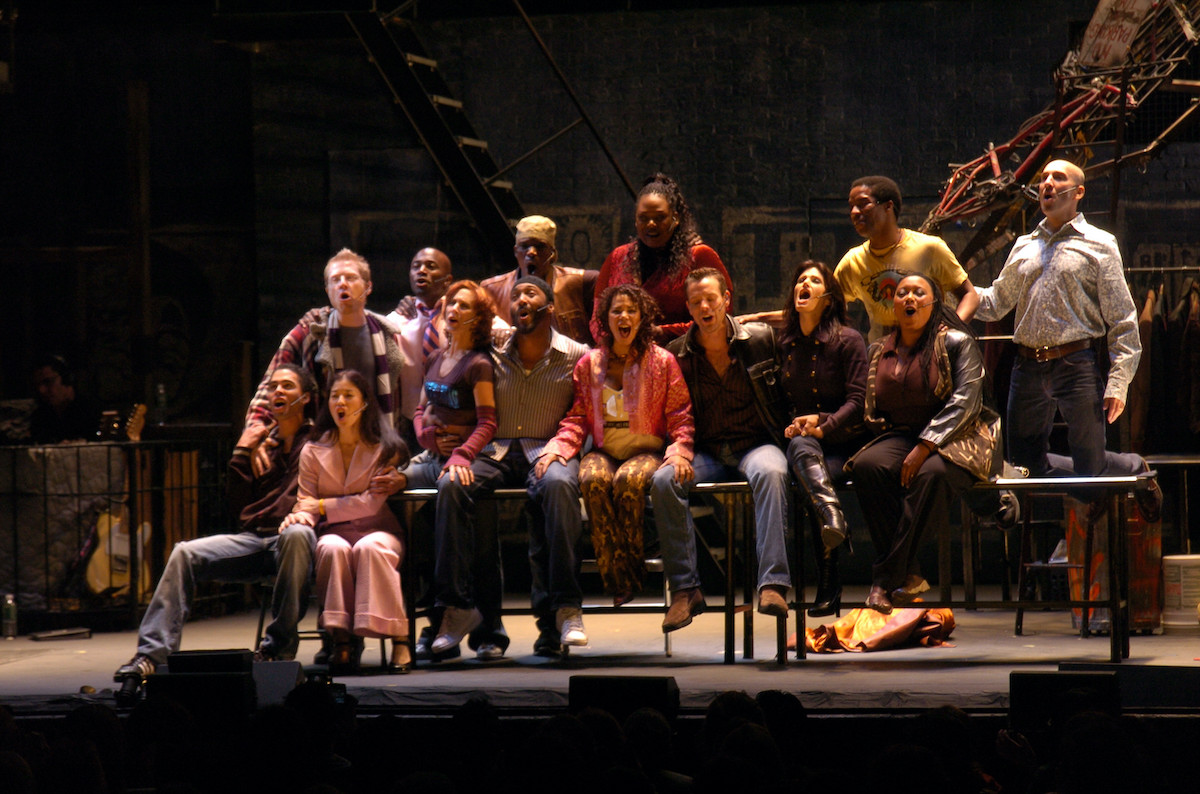 His story is both inspiring and heartbreaking, and the movie, Tick, Tick…Boom! was originally created by the artist himself.
The creation of 'Tick, Tick…Boom!'
For most of his career, Larson lived a fairly typical existence for an aspiring composer and playwright. He struggled to make ends meet and worked hard to see his vision come to the stage. According to The New York Times, in 1990 he wrote a solo show about his life called Boho Days. 
He described the show as a rock opera, and in it, he explored his longing to find success as his 20s slipped away. He wanted to bring musical theater to a new generation, and transform it into something that audiences could relate to. 
In 2001, years after Larson's solo show first ran, it was adapted into a three-person musical by playwright David Auburn. The title was changed to Tick, Tick…Boom! Lin-Manuel Miranda was an unknown writer and actor at the time, and he saw the show.
He was a big fan of Larson, describing him as "the guy who made me want to write musicals in the first place." It took a couple of decades, but now Miranda has helped bring Tick, Tick…Boom! to the silver screen. Unfortunately, Larson never got to see any of it come to be. 
Jonathan Larson's shocking loss
In January 1996, a new musical called Rent opened off-Broadway. Larson, who wrote the show, worked tirelessly for years to bring it to the stage. According to PBS, he lived in poverty for years, believing in his work and how audiences would see it. He was right, and it would go on to become a huge hit, but he didn't live to see that happen.
Larson died of an aortic aneurysm the night before the previews of Rent opened. He was only 35, and he suffered from an undiagnosed condition called Marfan's Syndrome that caused his death. 
But his work lived on, and the musical was an instant success. The original five-week run sold out within 24 hours of opening night. It went on to have a 12-year run on Broadway, and it was made into a movie in 2005. Some say it changed musical theater for the modern age.
'Tick, Tick…Boom!' comes to movie theaters
According to Deadline, when Miranda saw Tick, Tick…Boom! in 2001, he was in the middle of writing In The Heights. He loved Larson's Rent and credited it with inspiring him to get into writing plays.
He never forgot Larson's autobiographical play, and now it's becoming a movie, adapted by writer Steven Levenson. And it's not only an inspiration for Miranda this time–it's also a big career move for him too. 
Miranda is making his feature directorial but with the movie. It stars Andrew Garfield as Larson, and it also features Joshua Henry, MJ Rodriguez, Bradley Whitford, Tariq Trotter, Judith Light, and Vanessa Hudgens. 
The movie opens in theaters on November 12, and it comes to Netflix the following week, on November 19. Larson may not have had the chance to see how successful his work would be, but there are generations of artists who recognize how much he contributed to musical theater.