What Happened to Queen After Freddie Mercury Died?
Queen is one of the biggest rock bands of all time. Their legendary songs, "Bohemian Rhapsody," "Crazy Little Thing Called Love," "Radio GaGa" and many more have become standards, and people of all ages can sing along to every verse. Formed in the early 1970s, Queen was originally composed of lead singer Freddie Mercury, lead guitarist Brian May, bass player John Deacon, and drummer Roger Taylor. Even following a truly tragic loss, the remaining members of Queen have remained dedicated to their music, giving younger generations of fans the chance to experience all of their classic songs.
When did Queen originally form?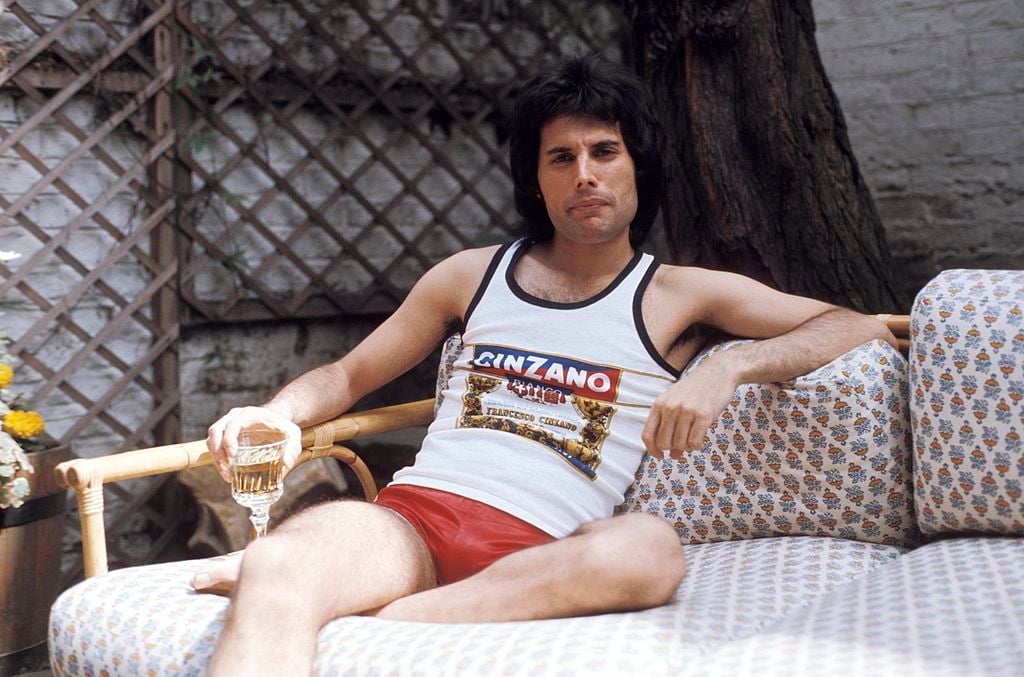 Before the world was introduced to Queen, Brian May tried his hand forming several different bands, including one called "Smile" with drummer Roger Taylor. However, it wasn't until Farrokh "Freddie" Bulsara joined forces with May and Taylor that the group really took off. They recruited bassist John Deacon and changed their band name to Queen. In addition, Bulsara assumed the persona Freddie Mercury, named after the messenger to the gods. From there, there was no turning back.
Queen was signed to a record deal in 1973 and started writing songs like "Killer Queen" and "Stone Cold Crazy." The band became incredibly popular in Britain, and following their whirlwind tour of the United States, quickly became one of the biggest bands in the world. Queen continued to write, record, and tour all throughout the seventies and well into the eighties. However, the late eighties would bring the band some serious controversy and what would ultimately become their greatest tragedy.
When did Freddie Mercury die?
In the late eighties, fans started to grow concerned over Mercury's haggard appearance. There was widespread speculation that he was suffering from some sort of illness, but he refused to confirm anything until late 1991. Mercury revealed, in a prepared statement, that he had AIDS. By the following day, Mercury had passed away from complications of his illness. The whole world mourned for Mercury, an iconic rock god the likes of which the world had never seen. Mercury's bandmates also mourned, in their own way.
Without the legendary frontman, Queen was left without a leader, and while Roger Taylor and Brian May stayed active with their own solo projects, they wouldn't reunite as Queen until years after Mercury's death.
Queen continues to tour the world
In 2002, Queen received a star on the Hollywood Walk of Fame. The ceremony kicked off a Queen renaissance, with a whole new generation of fans beginning to discover their incredible songs. A few years later, Queen played some shows with singer Paul Rodgers taking on the duties of frontman. They even released an album in collaboration with Rodgers in 2008, but by 2009, the band parted ways with Rodgers.
In 2012, Queen would be revitalized once again, when they joined forces with former American Idol alum Adam Lambert. Lambert certainly had Freddie Mercury vibes and showmanship, but he brought a style all his own to the table, and later in 2012, Queen + Adam Lambert started touring together. With the release of the exciting new film Bohemian Rhapsody in 2018, even more young fans were introduced to Queen. Their summer 2019 tour with Adam Lambert sold out stadiums all over the world.
As a powerful force in the music industry since the early seventies, Queen has proven that they have the adaptability and strength to overcome any challenge — and to come out the other side rocking. They are the champions of the rock scene, and hopefully will be around for many years to come.