What Happened to the Original 'The Great British Baking Show' Hosts?
What happened to the original hosts of 'The Great British Baking Show:' Sue Perkins and Mel Giedroyc? Why did they leave the show?
Sue Perkins and Mel Giedroyc hosted The Great British Baking Show from 2010 to 2016. They had great chemistry and brought a needed dose of levity to a rather serious baking competition. 
From poking fun at Paul Hollywood to bonding with Mary Berry, fans loved watching Perkins and Giedroyc lead the show down unpredictable paths (as much as can be expected of a formulaic series). So, what happened to the dynamic duo, and why do the two no longer host the show?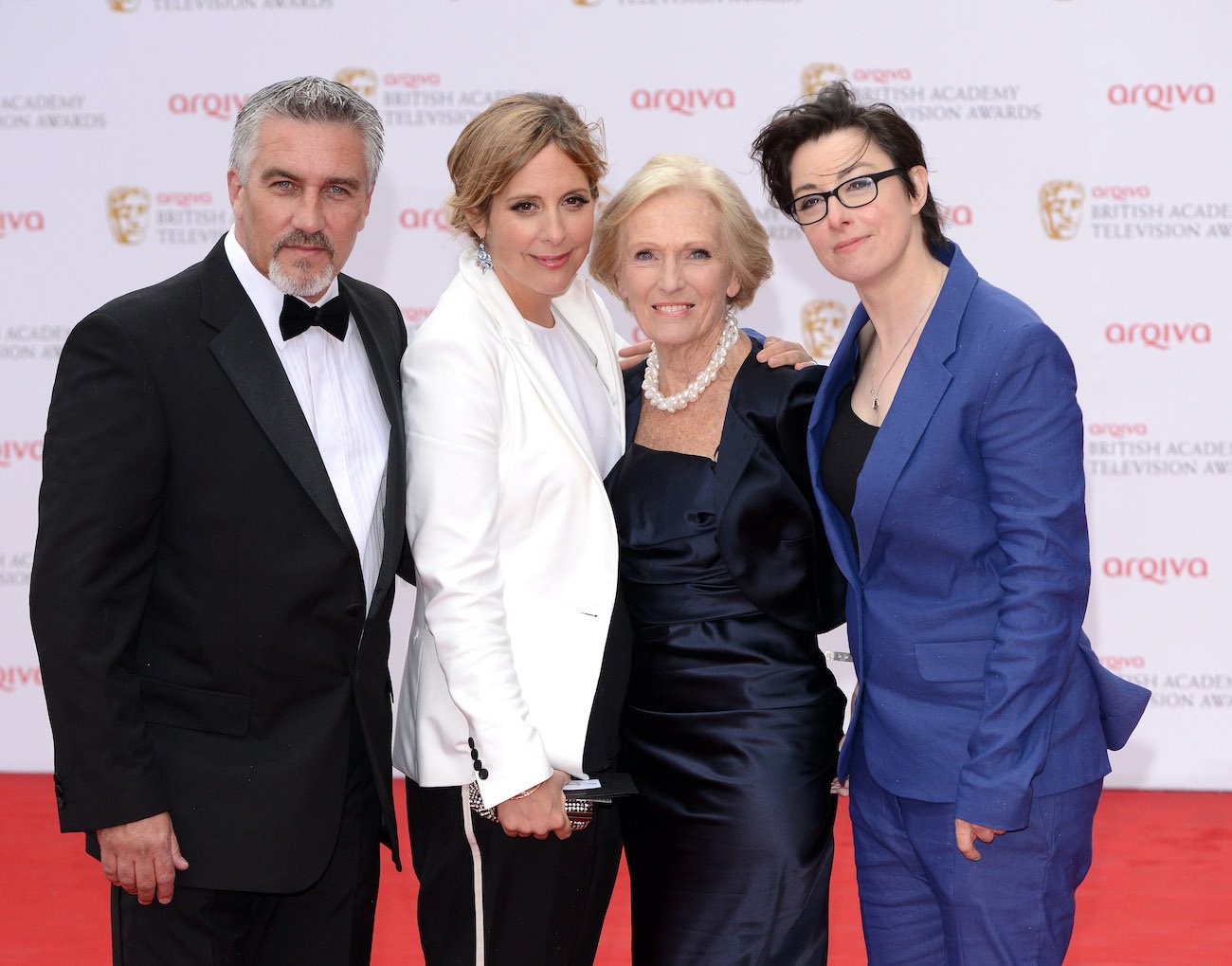 Why Sue Perkins and Mel Giedroyc are no longer 'The Great British Baking Show' hosts 
Perkins and Giedroyc virtually resigned from the series when the show moved from the BBC to Channel 4, as BBC.com notes. While their exit was not filled with animosity, they were pushed to leave when they discovered the channel switch from a TV report (alongside the rest of the public). The two said: 
We wish it the best and in return we just wanted them to understand that it would have been hard for us to carry on in those circumstances. There's no antagonism there. I just think, "If you're going to let us find out that way [from TV], then we're not really a team, are we?"

BBC
Considering the two found out about serious news via the TV, it should come as no surprise that they felt excluded, or pushed to the sidelines as "peripheral figures". While they wish no ill will upon those still in front of and behind the camera for The Great British Bake Off, they will be missed. Mary Berry also left at the same time, leaving only one original member to continue on: Paul Hollywood.
Who replaced Perkins and Giedroyc as hosts of 'The Great British Baking Show?'
After Perkins and Geidroyc left the show, Sandi Toksvig and Noel Fielding came in to take their place. Toksvig is a British-Danish writer, comedian, broadcaster, actor, and producer on British radio and television. In addition to The Great British Baking Show, she is known for QI, No.73, Fifteen to One, and more. Toksvig recently announced that she is quitting the show, and Matt Lucas will replace her. 
Noel Fielding is an English comedian, writer, actor, musician, and more who is famous for his black comedy. He was part of The Mighty Boosh comedy troupe, and he has also been seen in The It Crowd, Never Mind the Buzzcocks, and more. 
In short, given how serious the competition can get — and how much anxiety can take over the energy in the tent — it should come as no surprise that those behind the show continue to fil the hosting gig with celebrated comedians.