Elvis Presley Tried to Sleep With Karen Carpenter and Petula Clark at the Same Time, and It Didn't Go Well
Elvis Presley tried to sleep with Karen Carpenter and Petula Clark at the same time. Here's what happened in his dressing room.
Elvis Presley was a legendary ladies' man, however, not everyone knows he once tried to sleep with Karen Carpenter of The Carpenters. In fact, he wanted to get intimate with Carpenter and Petula Clark at the same time. Here's what happened one time in the King of Rock 'n' Roll's dressing room.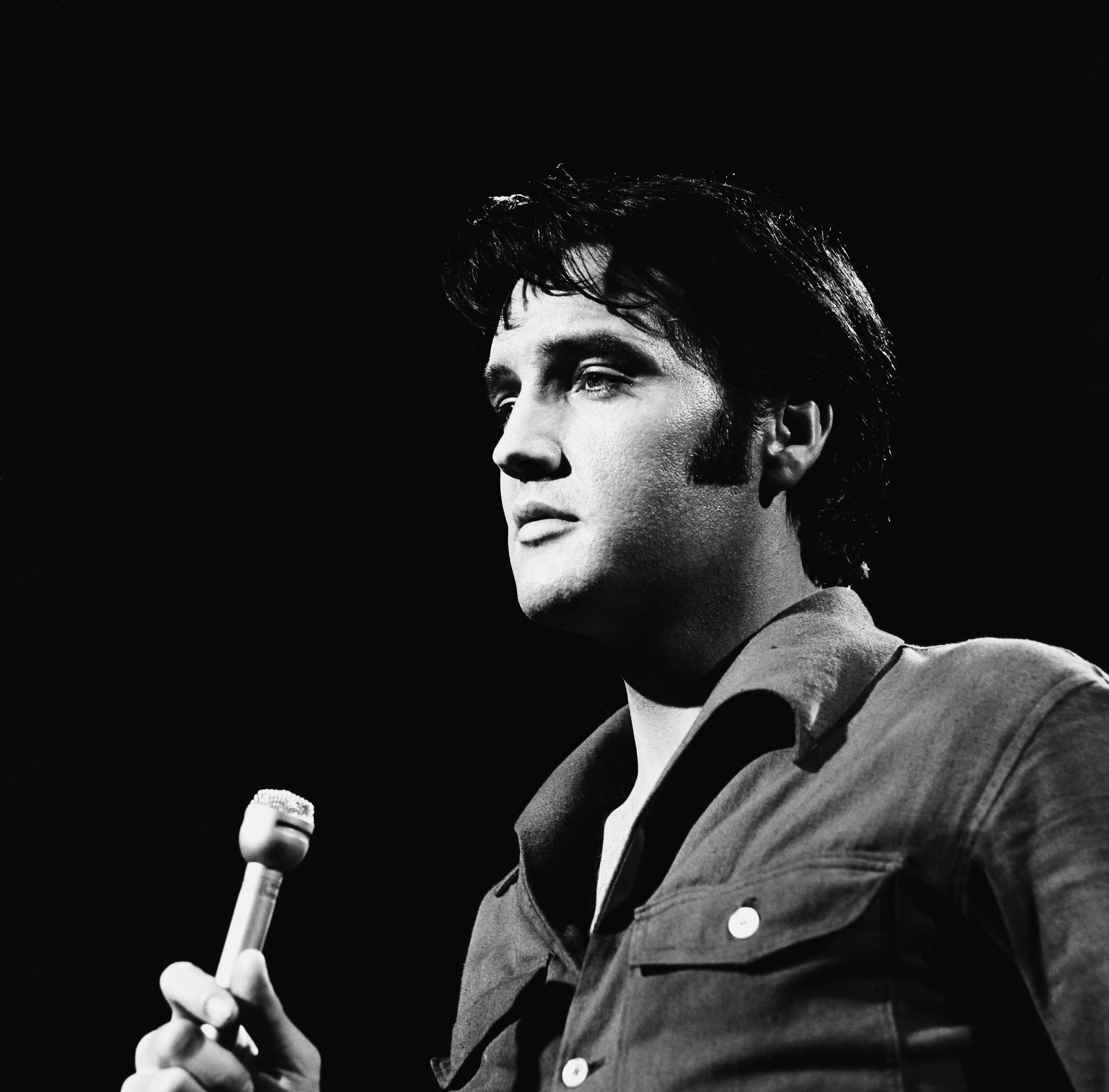 Who are Karen Carpenter and Petula Clark?
Firstly, some background. Carpenter was one of the singers from The Carpenters. She is famous for her voice, which is one of the most acclaimed in pop music history. Sadly, she died at age 32 due to complications stemming from anorexia. 
Clark is a pop singer known for her hit "Downtown." In addition to having other hit songs, she also appeared on the stage in a number of classic musicals like The Sound of Music and Sunset Boulevard.
What happened when Elvis Presley got Karen Carpenter and Petula Clark alone
Our story begins at an Elvis concert. "Neither Karen nor I had met Elvis before," Clark told The Sydney Morning Herald. "We thought it would be fun to see his show. Afterwards we were invited back to his huge dressing room."
Very quickly, the crowd in the dressing room dissipated. "There were other people there, but when Elvis appeared, everyone disappeared," Clark recalled. "So it was just Elvis, Karen and me." Clark said Elvis was a perfect Southern gentleman during their time together — eve if he had some not-so-innocent intentions. Clark said Elvis wanted a threesome.
Carpenter had an innocent image and it apparently reflected reality. "Karen was quite naive and, by then, I wasn't," Clark told Stuff. "I could see what was going on and I felt very protective, almost like I was her big sister. After a while I said, 'Karen, it's quite late and you've got to do that thing early tomorrow morning.' She just looked confused and said, 'What thing is that?'" In the end, I shoved her out of the room. In fact, I shoved both of us out of the room. Elvis found it quite funny actually. As we were leaving, I turned around and he was smiling as if to say, 'I'll get you one day'. But he never did."
Did the King of Rock 'n' Roll spread a false rumor about Petula Clark?
During an interview with The Guardian, Clark said some people thought that she did sleep with Elvis. In fact, she thinks the King of Rock 'n' Roll spread the rumor they got intimate. Despite this, Clark said she wasn't that attracted to him anyway. 
What happened to Petula Clark and Karen Carpenter afterward
Clearly, there was no real relationship between Elvis and Carpenter or Elvis and Clark. However, Clark said she was close friends with Carpenter. Clark even paid tribute to their friendship at the Royal Albert Hall following Carpenter's death. Carpenter and Clark were not the King of Rock 'n' Roll's fantasy threesome, however, they were great friends.