Is 'What If…?' Episode 9 Chadwick Boseman's Final Performance as T'Challa?
Marvel's What If…? saw many of the franchise's actors returning to voice their characters. However, one performance, in particular, stood out: Chadwick Boseman's. The Black Panther star passed away on Aug. 8, 2020, but he'd recorded his scenes for What If…? beforehand. That gave fans one last opportunity to see him take on the role of T'Challa. It also allowed Marvel to give him some kind of sendoff. Boseman provided the voice for all four episodes T'Challa appeared in — but was What If…? Episode 9 his final performance?
Chadwick Boseman voiced T'Challa in 4 episodes of 'What If…?'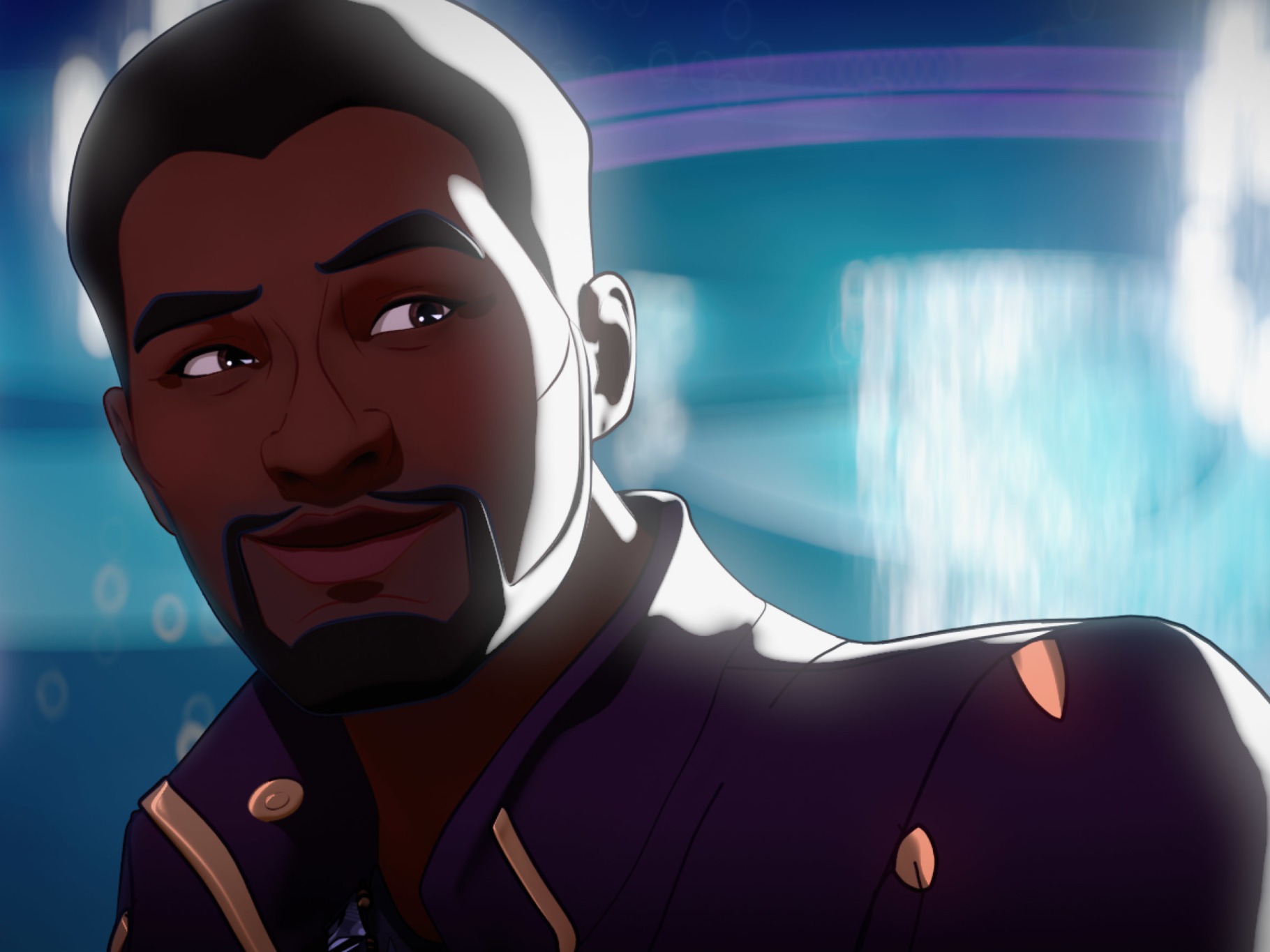 Season 1 of Marvel's What If…? saw Boseman reprising his role as T'Challa four times: during episode 2, episode 5, episode 6, and episode 9. The first of those appearances explored what would have happened if T'Challa became Star-Lord. It was a heartfelt, fun installment that gave Boseman's iteration of the character a proper sendoff.
Of course, T'Challa appeared in other What If…? storylines, including the show's zombie episode and the one exploring Killmonger's role in the MCU. And the finale, "What If… The Watcher Broke His Oath?," saw many of the heroes from previous installments returning — including T'Challa.
What If…?'s version of T'Challa helped the Watcher and the Guardians of the Multiverse defeat Ultron and prevent him from destroying every universe. However, with the season ending right after, fans are wondering: is this the last we've seen of Boseman as T'Challa?
'What If…?' Episode 9 is Chadwick Boseman's final performance
Sadly, What If…? Episode 9 marks Boseman's final performance as T'Challa — and in general. Although What If…? has been renewed for a second season, Boseman only recorded episodes for season 1. That means the finale is the last new project fans will see from the late actor.
Marvel Studios confirmed that T'Challa will not be recast in the MCU, meaning the finale might be the last we've seen of the character as well. The Black Panther sequel, Black Panther: Wakanda Forever, will have someone new take up the mantle. Marvel hasn't revealed much about that transition just yet, but it's likely to prove an emotional one.
Marvel had more planned for T'Challa after episode 9
Making Boseman's final performance in What If…? Episode 9 even more heartbreaking is the fact that Marvel had more planned for the actor and his character. His future projects went beyond a Black Panther sequel. In fact, What If…? director Bryan Andrews told Variety that there were talks about creating a Star-Lord T'Challa spinoff before Boseman passed:
I don't know if he knew this, but there was planning to have Star-Lord T'Challa spin off into his own show with that universe and crew. We were all very excited. We know he would have loved it, too. And then, you know, he passed, and so all that's in limbo. So, who knows? Maybe one day.
It's a shame Boseman's time in the MCU was so limited, and that he didn't get to take his role as T'Challa as far as he could have. In the end, fans were lucky to have gotten four final performances at all. They can watch all of Boseman's appearances in What If…? on Disney+.