'What If…?' Voice Actor Speaks Up About Replacing Dave Bautista as Drax in the Disney+ Series
Marvel's What If…? sees many of the Marvel Cinematic Universe's prominent actors returning to voice their characters in the animated series, including OG Avengers Chris Hemsworth and Mark Ruffalo. However, several of the MCU's big names don't appear, including Drax the Destroyer star Dave Bautista. There's been some controversy over why Bautista didn't return to voice Drax in the animated series, a choice the actor claims he wasn't offered. Following a response from Marvel, the man who does voice Drax in What If…? decided to speak on the matter.
Dave Bautista claims he wasn't invited to join Marvel's 'What If…?'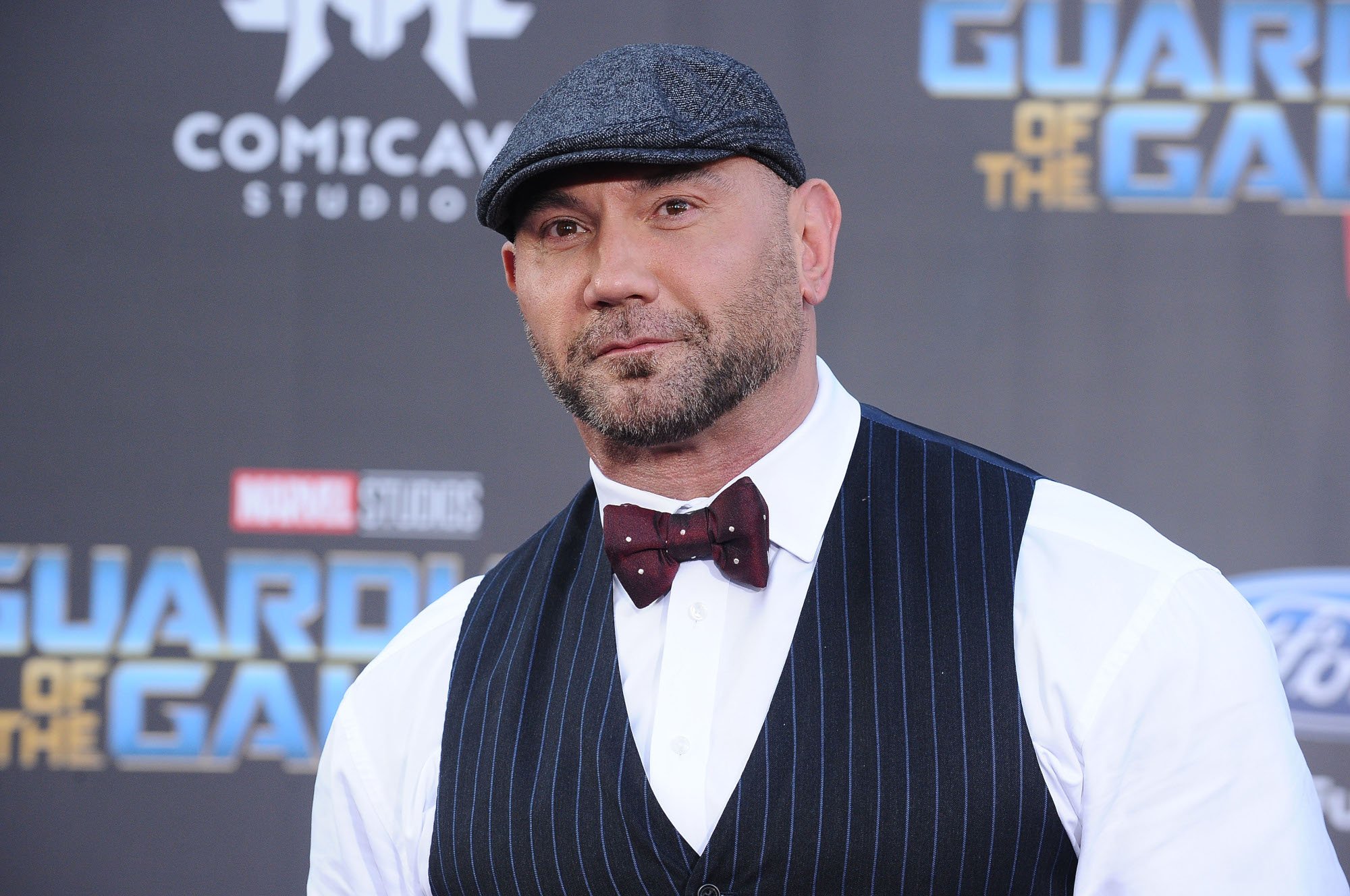 For most Marvel stars who didn't return for What If…?, fans assumed conflicting schedules or a desire to move on from the franchise got in the way. However, when asked why he didn't reprise his role, Bautista came out with a surprising admission on Twitter: Marvel Studios didn't ask him to.
The Guardians of the Galaxy star didn't get into specifics about the situation or reveal how he felt about it. However, his claim left fans with a lot of questions regarding his relationship with the studio.
Executive producer Brad Winderbaum was quick to respond to Bautista's comment, telling the Independent:
"It's my understanding that everybody was asked in some way, shape or form, either through their agents or directly." He seemed to believe the issue was all a misunderstanding, continuing, "I don't know really what happened behind the scenes there, but certainly, we would have loved for him to be in the show. So there's probably some miscommunication somewhere."
Drax's 'What If…?' voice actor has 'no idea' what went down behind the scenes
All the controversy surrounding Bautista's involvement in What If…? puts the voice actor who does play Drax in an awkward place. Fred Tatasciore lends his voice to Drax in the Disney+ series, following a long history of voice acting that includes roles in Star Trek: Lower Decks, American Dad!, Ben 10, and more.
During an interview with Comic Book Movie, Tatasciore admitted he's in the dark about whatever happened between Marvel and Bautista:
"Yeah, not to speak out of school, but quite frankly, I had no idea what happened. It sounds like there must have been a snafu somewhere. I don't know. I'm basically just…I do a voice match for him [Laughs]. I wasn't sure how it went down. Drax tends to be one of my favorite characters. He makes me laugh so much. Just that whole [adopts Drax's voice], 'Haha, you must feel pretty stupid then!' I love how on the nose he is."
Dave Bautista will return in 'Guardians of the Galaxy Vol. 3'
Despite not appearing in What If…?, Bautista will return as Drax in Guardians of the Galaxy Vol. 3 and James Gunn's Guardians of the Galaxy Holiday Special. Bautista has suggested the two projects will mark his final outings as Drax the Destroyer, a sentiment that lines up with Gunn's word that Vol. 3 will likely be the end of his story.
Speaking with ComicBook.com about wrapping up the final film, Bautista seemed excited about ending this chapter of his life. He's coming up on a decade as Drax, and that's a long time to play any Hollywood role. He told the outlet:
"My cast and obviously the director, James Gunn, they're like family to me. This is kind of where my journey started. It's come full circle and I'm looking forward to wrapping it up. And it's a bittersweet… I mean, I've been doing Guardians since 2013. And, you know, when this comes out, you know, it'll be in 2023, so that's a, you know, 10 year journey."
Whatever happened with What If…?, it's a comfort to know fans will get to see Bautista's take on Drax a couple more times before he bids the MCU farewell. Guardians of the Galaxy Vol. 3 is currently slated to hit theaters on May 5, 2023.