'What If…?': Which Marvel Stars Are Part of the Show's Voice Cast?
Marvel's 'What If...?' will revisit critical moments from the MCU, meaning many familiar faces will appear. Which well-known stars are returning for the animated series?
Marvel embraces the bizarre in many of its Disney+ series, and What If…? looks to continue that trend. The animated show, which will explore alternate versions of Marvel's biggest events, comes out in August — and it threatens to upend everything fans know about the MCU. Despite changing up the narrative, however, What If…? features many of the characters fans know and love — and believe it or not, most of the Marvel stars who play them are a part of the voice cast.
These Marvel stars have joined the cast of 'What If…?'
Animated series don't always feature the same talent as live-action films, something Star Wars fans know all too well. However, What If…? sees a number of Marvel's major players reprising their roles. So, who's in the voice cast of the animated series?
To start, What If…? marks the late Chadwick Boseman's final outing as T'Challa. The actor tragically passed away last August, but fans will get to experience his portrayal of the character one last time. In What If…?, it seems as though T'Challa has become Starlord, not Black Panther, so it'll be an interesting performance to say the least.
Many of the stars actively involved in Marvel's current live-action projects will also appear in the animated show. Per Collider, the following actors will voice some version of their Marvel character in the series:
Andy Serkis as Ulysses Klaue
Angela Bassett as Ramonda
Benedict Cumberbatch by Doctor Strange
Benedict Wong as Wong
Benicio Del Toro as The Collector
Bradley Whitford as John Flynn
Carrie Coon as Proxima Midnight
Chris Hemsworth as Thor
Chris Sullivan as Taserface
Clancy Brown as Surtur
Clark Gregg as Phil Coulson
Cobie Smulders as Maria Hill
Danai Gurira as Okoye
David Dastmalchian at Kurt
Djimon Hounsou as Korath the Pursuer
Dominic Cooper as Howard Stark
Don Cheadle as War Machine
Emily VanCamp as Sharon Carter
Evangeline Lilly as Wasp
Frank Grillo as Brock Rumlow
Georges St-Pierre as Batroc
Haley Atwell as Peggy Carter
Jaimie Alexander as Sif
Jeff Goldblum as Grandmaster
Jeremy Renner as Clint Barton
John Kani as T'Chaka
Jon Favreau as Happy Hogan
Josh Brolin as Thanos
Karen Gillan as Nebula
Kat Dennings as Darcy Lewis
Kurt Russell as Ego
Leslie Bibb as Christine Everheart
Mark Ruffalo as Bruce Banner
Michael Douglas as Hank Pym
Michael B. Jordan as Killmonger
Michael Rooker as Yondu Udonta
Natalie Portman as Jane Foster
Neal McDonough as Dum Dum Dugan
Ophelia Lovibond as Carina)
Paul Bettany as Vision
Paul Rudd as Scott Lang
Rachel House as Topaz
Rachel McAdams as Christine Palmer
Samuel L. Jackson as Nick Fury
Sean Gunn as Kraglin
Sebastian Stan as Bucky Barnes
Seth Green as Howard the Duck
Stanley Tucci as Abraham Erskine
Taika Waititi as Korg
Tilda Swinton as The Ancient One
Toby Jones as Arnim Zola
Tom Hiddleston as Loki
Tom Vaughan-Lawlor as Ebony Maw
These actors won't reprise their roles in 'What If…?'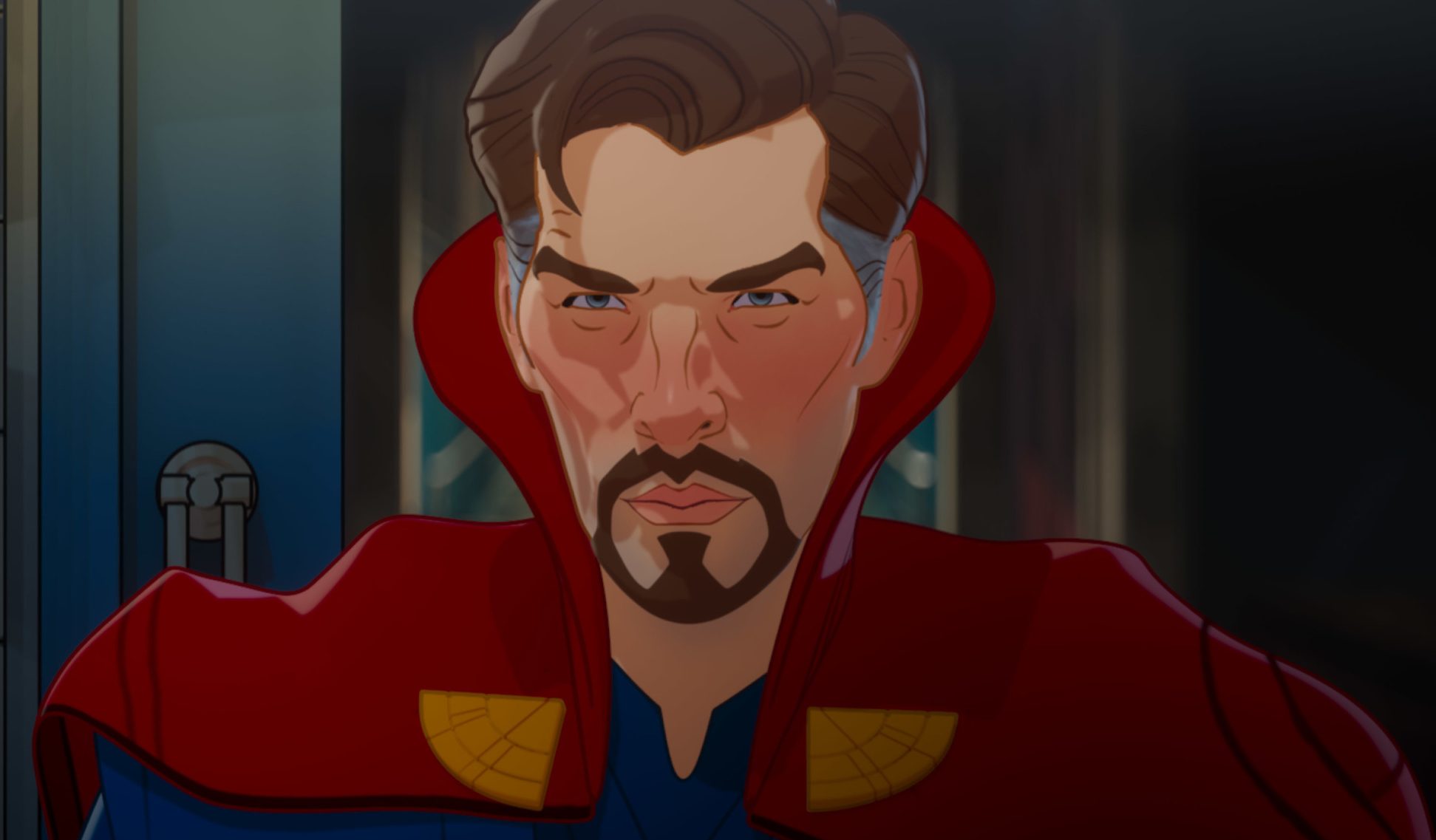 The most noticeable character deviation in What If…? can be heard in the opening moments of the show's trailer. The first look at the series takes fans back to Tony Stark's life before Iron Man, but it looks like the "genius playboy billionaire philanthropist" will sound a bit different in the show. That's because Robert Downey Jr. isn't part of the What If…? cast, likely due to working on other projects.
Downey isn't the only major Marvel star who won't play his character in What If…? either. Steve Rogers — the other pillar of the Avengers team — will appear in the show, but Chris Evans will not voice him. It seems Downey and Evans are truly done with the MCU, even if their characters may show up in some form.
In addition to Tony and Steve, Captain Marvel, Spider-Man, and Wanda Maximoff will be voiced by new actors. Brie Larson, Tom Holland, and Elizabeth Olsen aren't listed as part of the What If…? cast despite being involved in Phase 4. On the Guardians of the Galaxy front, voice actors for most of the main team are also unconfirmed.
When does 'What If…?' arrive on Disney+?
Following Loki's show-stopping season finale, fans won't have long to wait before diving into the next Marvel series. What If…? arrives on Disney+ on Aug. 11, 2021, giving viewers about a month between shows. That's probably for the best given everything fans need to process about the future of the MCU.
With so many familiar faces returning for Marvel's What If…?, the animated series will likely feel similar to any of the franchise's live-action projects. It will no doubt be strange having some of the major players recast, but perhaps fans will discover talented newcomers as the story unfolds. (Plus, the multiverse provides the perfect explanation for a voice change!)
This article was updated with new information on Aug. 1, 2021.