'What If…?': Will "Party Thor" Take Us Back to the God of Thunder's Roots?
After having the opportunity to see so many variants of the God of Mischief in Loki — even a crocodile version — Marvel fans have been eagerly awaiting a Thor (Chris Hemsworth) variant of some sort, as well. And it looks like we'll get the chance to see a different incarnation of the God of Thunder in What If…?
It seems likely that the so-called "Party Thor" will be a more carefree, less responsible version of the character than the one we're used to. And that takes us right back to the character's roots in the first Thor film.
Marvel's introduction of "Party Thor"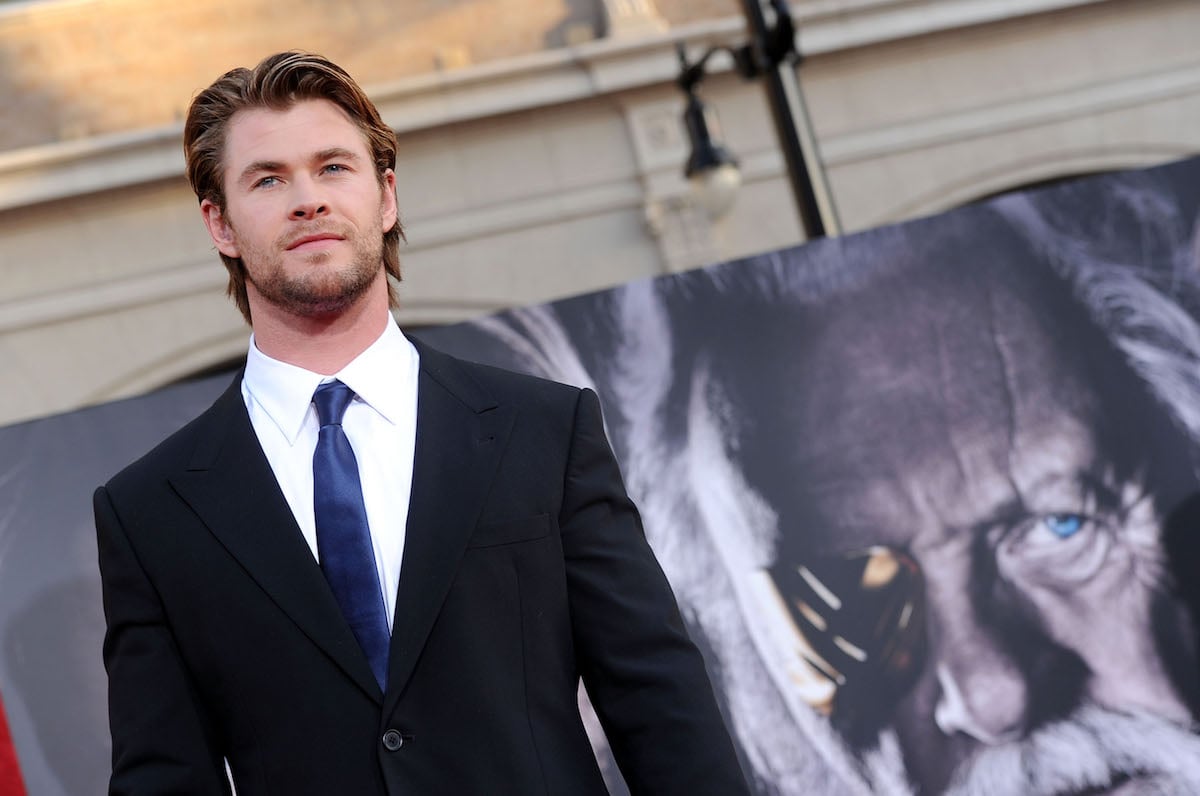 Thanks to the release of merchandise teasing this version of the character, we've known that "Party Thor" would show up in the series at some point since April, as Comicbook reports. What does his appearance mean for the character?
Over the years, we've become accustomed to a version of the God of Thunder who takes his responsibilities as protector of Asgard and heir to the throne very seriously. But of course, he wasn't always like that. In Thor, he starts off as a carefree playboy who has bought into his own hype.
"Party Thor" brings the character full circle
Indeed, it's Thor's hubris that leads him to go to Jotunheim against Odin's wishes. And that decision ultimately shatters the truce between the two worlds. His irresponsibility is precisely the reason Odin sends him to Earth — to learn a lesson and start to grow up.
Now, with "Party Thor," it looks like we're going back to the character's original internal conflict. We're likely getting a version of the character who perhaps hasn't yet had that opportunity to learn and grow. Or maybe he just failed to rise to the occasion.
So just like we saw the Loki variant undergoing the same character development as the original Marvel Cinematic Universe version, we'll potentially see a similar journey with this version of Thor. It's interesting that the MCU is returning to this point in Thor's development, and that we're seeing some parallels between the retracing of both Loki and Thor's stories of personal development.
Thor has grown and evolved so much since his first appearance, but he started off in a very different place emotionally and psychologically. Going back to that original character conflict will remind us of just how far he has come.
Why does this version of Thor matter to the MCU?
The God of Thunder, of course, has been hugely important in the MCU. If he had never really grown up and had remained an irresponsible playboy, never regaining his worthiness or bothering to get involved with the Avengers, the state of the MCU would be quite different.
And in terms of the upcoming episode of What If…?, it's likely things will play out in some pretty wild ways in an MCU that lacks the influence of a more responsible, grounded God of Thunder. But precisely what it will mean for the rest of our heroes is yet to be seen.
It makes sense the series would tackle this storyline because the God of Thunder has always been a heavy hitter in the MCU. Without his help, there are numerous points at which things could have taken a very different turn. 
And what's more, an unworthy Thor could get into some serious mischief if he wanted to, even without Mjolnir. So it's possible this version of Thor won't just fail to help out Earth's Mightiest Heroes. He might actively make some pretty bad decisions that, given where this series as taken us so far, are likely to have far-reaching effects. We'll have to wait and see.
What If…? streams on Disney+ on Wednesdays.
RELATED: Marvel: 4 Characters We Want in the Halloween Special for 2022