What is Actress and Activist Jane Fonda's Net Worth?
At 81 years of age, actress Jane Fonda remains relevant in her craft. Her recent work co-starring in the Netflix comedy, Grace and Frankie, makes it clear her talent has not diminished in the least.
Fonda told Vogue earlier this year, "I feel very, very grateful. [At age 22] in 1959, [I] was very old. Maybe not my face, but I was very old. I saw no future. I was very negative. Whereas…this year, 2019, when I'm 81, I am much younger spiritually."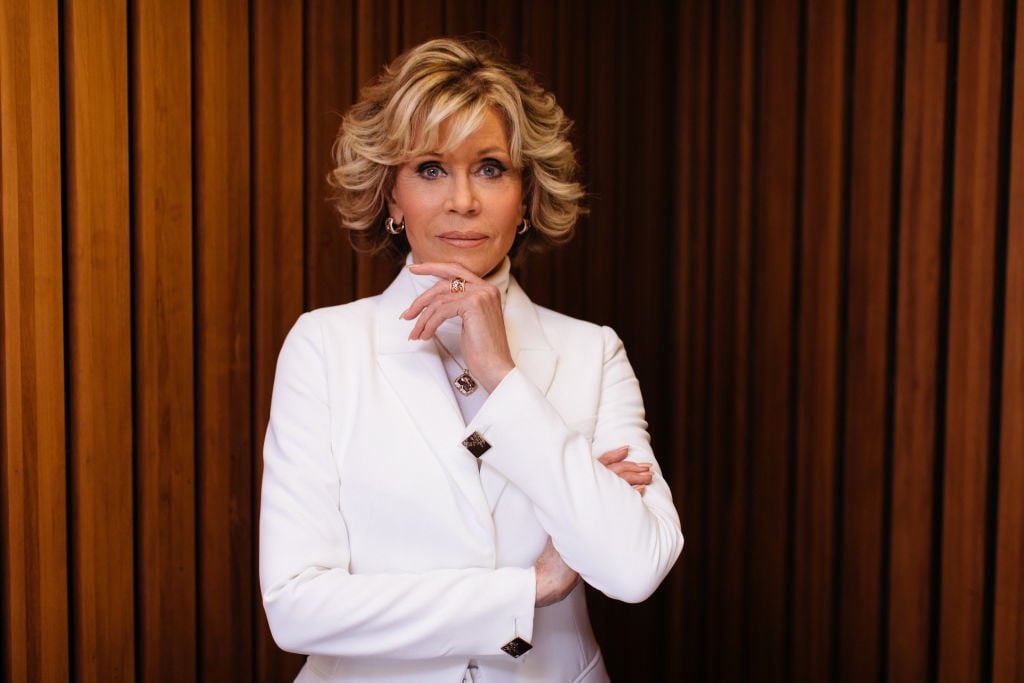 In addition to her work as an actress, Fonda has also been active as a vocal supporter of various causes, most recently, climate change.
Find out what Fonda has been up to and what the actress' net worth is.
Fonda's continued involvement in activism
The actress has a long history of political activism. From her well-known and documented opposition to the Vietnam War in the 1970s to her disenchantment with President Trump, the Emmy Award-winner has taken part in highly visible activist rallies. Her Vietnam War protests put her on the activist map, but she has also spoken out for feminist causes, Native American rights, in opposition to the Iraq War, and more.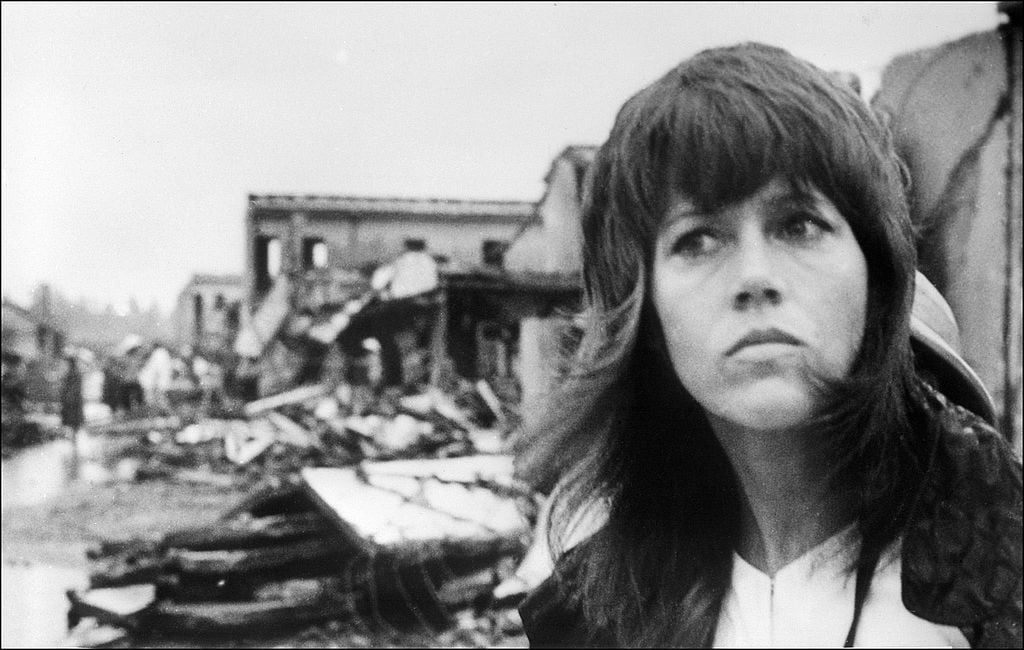 Most recently, Fonda has been taking part in speaking out about climate change and the need for immediate action. In fact, she moved to Washington, DC in order to be able to hold rallies on an ongoing basis.
She was arrested on two consecutive Fridays this month, most recently with fellow actor Sam Waterston, for unlawful demonstration as part of their environmental call for a Green New Deal.
Fonda's latest project, 'Grace and Frankie'
Fonda has of late been working on the Netflix comedy, Grace and Frankie with co-stars Sam Waterston, Lily Tomlin, and Martin Sheen.
The actress shared a surprising back story with The Hollywood Reporter earlier this year from her work on the first season of the series.
"It took me a long time to figure out [my relationship to this character]," she told THR. "I had a nervous breakdown during the first season, and I discovered it's because the very first episode our husbands tell us that they are going to leave us after 40 years and marry each other and that triggered abandonment."
"I went into acting not because I'd always wanted to be an actor since childhood—I did not want to be an actor," Fonda revealed to Backstage in 2018. "But I got fired as a secretary, and I didn't know what to do. [Acting coach] Lee Strasberg accepted me into his class, and I had to be able to move out of my father's [Henry Fonda] house—I was 21 at the time. I needed a job. I needed to work. So it was by default."
Jane Fonda's net worth
Fonda's net worth is $200 million. Much of that wealth may be from her work in films as well as from her third husband, Ted Turner.
Upon her divorce in 2001 from the cable network tycoon, the actress received $100 million in stocks and a 2,500-acre ranch as part of their settlement, according to CelebrityNetWorth.