What is Akon's Net Worth?
Akon is probably best known as a rapper, but over the years, he has risen to a level of prominence rarely seen among artists in the industry. He is a businessman, actor, record producer, and entrepreneur.
He is considered to be one of the most powerful celebrities in the world and has collaborated with some iconic talents such as Lionel Richie, Michael Jackson, and Whitney Houston.
For years, Akon stayed out of the spotlight, but with his recently-announced return to music, fans are renewing their interest in the talented, multi-faceted star.
How did Akon get started in music?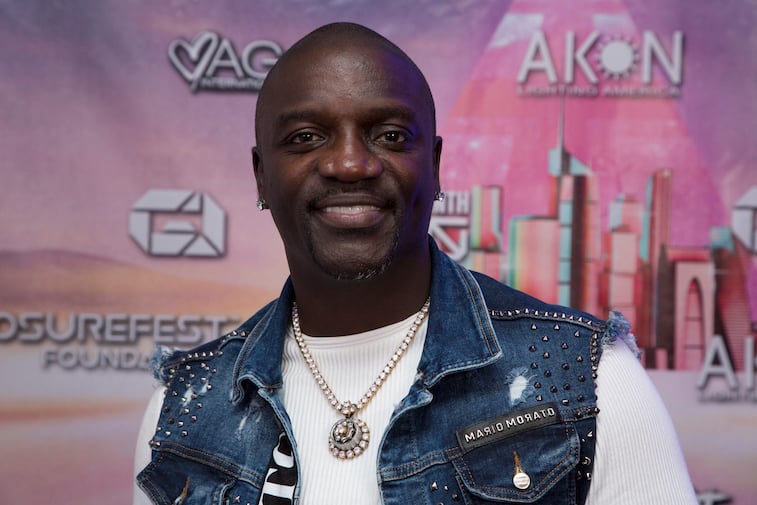 Akon was born in 1973 in St. Louis, Missouri. Although Akon was born in a Midwestern town, he spent the majority of his childhood in Senegal, and to this day, considers it his real childhood home. When he was very young, Akon developed an interest in music and learned how to play multiple instruments. Before he turned ten, Akon moved with his family to New Jersey, establishing a home base there.
Akon had a difficult time during his teenage and young adult years and even spent some time in jail. However, there was a bright side to his time in prison. He was able to focus on his budding musical skills and decided that he wanted to pursue a career in music.
In 2003, Akon was signed to a record company and began writing and recording songs, eventually releasing his debut album in June 2004. The album spawned several hit singles, including "Locked Up" and "Ghetto," songs that referenced Akon's difficult years and times of struggle.
Akon is a renowned businessman
Over the next few years, Akon continued to write, record, and release new music. He began to collaborate with other top stars in the music industry, including Lil Wayne, Young Jeezy, David Guetta, Gwen Stefani, Eminem (with whom he released possibly his most popular track, "Smack That") and many more.
Akon also worked closely with Michael Jackson, right up until the time of his untimely death in 2009. In 2015, Akon took a definite step back from the music industry and slowed down his production schedule.
All throughout his career, Akon has worked on other projects in addition to songwriting and singing. He has worked as an actor, appearing in films like Black November and American Heist. He also owns a diamond mine, which has been the subject of much controversy over the years but has certainly contributed to his fabulous fortune.
Akon's personal life has been the subject of a lot of speculation, with reports circulating that he is a polygamist and has multiple wives. Still, he prefers to keep his private life to himself and does not often discuss his marital status.
What is Akon's net worth?
In early 2019, Akon announced a big return to the music industry. He released his fifth studio album, Akonda, in October 2019, spawning the popular singles "Wakonda" and "Low Key."
He will also be releasing a sixth studio album sometime in 2020, although the release date has yet to be confirmed. Shockingly, Akon has stayed very popular in multiple countries as well as the United States, including the UK and Africa.
Between the music, the businesses, and his tendency to work with lots of other musicians, Akon's net worth has risen to a truly impressive amount. Reportedly, Akon's net worth is $80 million, and it is likely to keep growing over the next few years as the artist returns to working actively again in popular music.