What Is Britney Spears' Real Hair Color?
Ever since her rise in fame in the 90s, Britney Spears has been a big celebrity in mainstream media.
While she had her ups and downs, the singer has had a successful career for over two decades. In recent years, fans get to look at throwback photos, like when Spears wore a denim dress. 
Over the years, Spears has changed her hair. Most of the time, she has had her signature blonde locks. However, that is not the true color of her hair. 
Britney Spears has been singing for over 20 years
Ever since Spears was young, she had an interest in performing in front of others. At the age of 11, she landed a spot in The Mickey Mouse Club. The star appeared alongside other future celebrities like Justin Timberlake. Spears went back home to live a regular life for a short while after she was on the show for two seasons. 
It was not long until Spears started to develop her music career. She joined a girl band called Innosense, but they never became a huge hit. The singer left the group to focus on a solo career and signed a deal with Jive Records. 
Spears' first single, "…Baby One More Time," topped the charts. Later, she produced "Oops!… I Did It Again," which also became highly successful. The pop singer also did some work in film and starred in Crossroads. 
After a series of personal struggles, Spears made a comeback with the hit song "Circus." The star also had a guest appearance on the show How I Met Your Mother. She continued to produce more music in the following years. 
Britney Spears has had multiple hair colors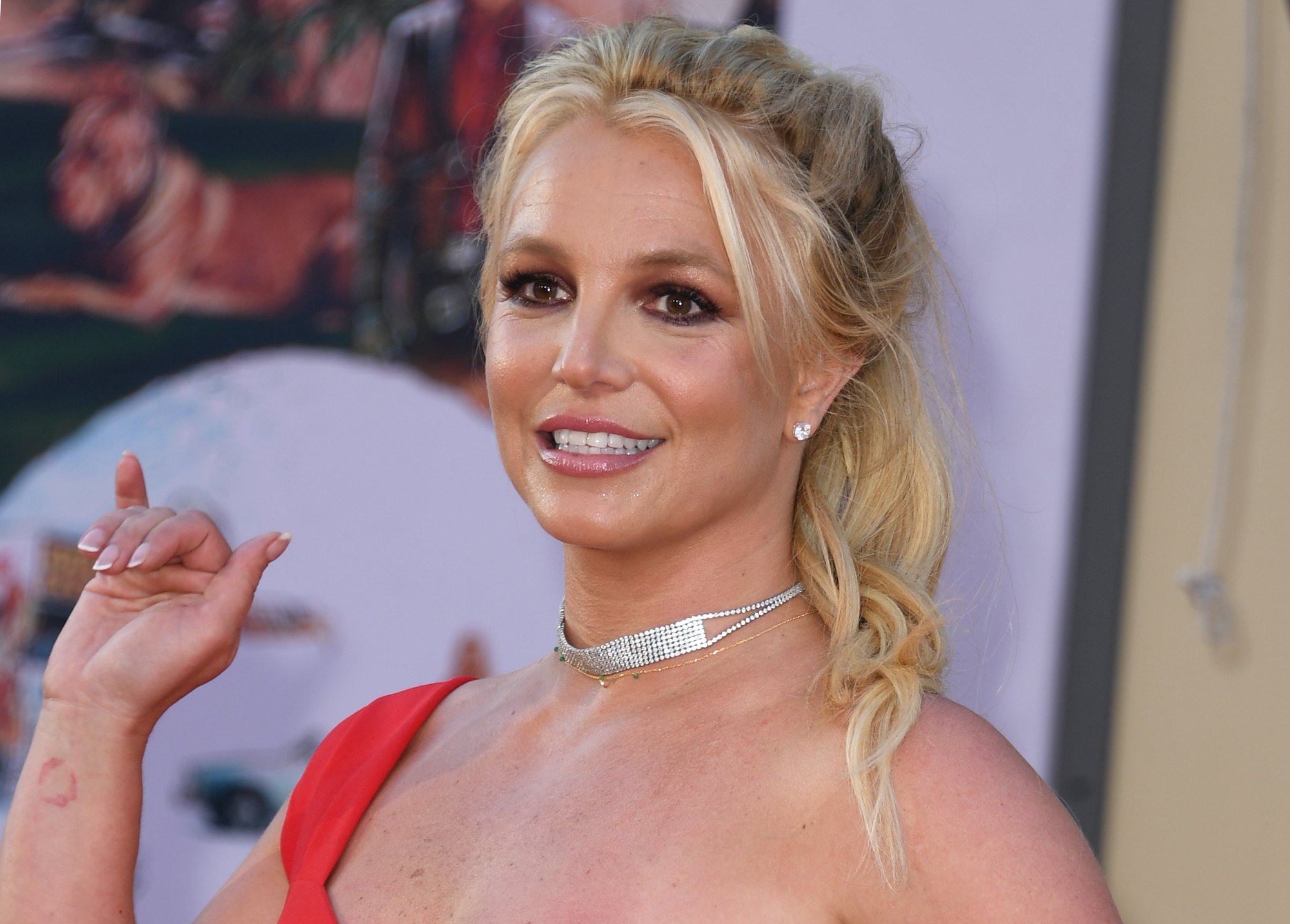 Throughout Spears' career, she has crafted an image of herself. Most people are familiar with her iconic blonde hair. Over the years, she displayed various hairstyles and has dyed her locks in different shades. In some images, Spears may have platinum blonde hair. In others, she has a golden blonde look. 
There was a time when Spears added purple to her hair, and she even dyed it red at one point. The singer has dabbled with darker colors, such as brown. However, the star often returns to being a blonde. 
In the early 2000s, the skunk hair trend featured dark brown hair with chunky blonde highlights. Spears was one of the trendsetters of this look. On the Britney Spears website, there is an image of her with wavy hair. The top is more of a golden blonde color, while the bottom half of her hair is brunette. 
Britney Spears' natural hair color is not blonde
It is not uncommon for celebrities to dye their hair as part of their appearance. Fans know Lady Gaga for her eccentric styles. She often wears wigs and extensions of various colors as part of her costumes. People were surprised to see that she is a brunette. 
Spears often appears with golden locks when she performs. For many people, they have only known a blonde Spears. Some may have believed that to be her real hair color. However, those who remember the singer from The Mickey Mouse Club know what her natural locks look like.  
According to Good Housekeeping, Spears has brunette hair to match her eyes. It is light brown, and it is not too far off from the shade of brown she had dyed her hair in the past. Perhaps, the singer became a blonde because it was a popular choice, or she might have wanted that color. Regardless of what appearance Spears chooses, she will remain iconic in popular culture.