What Is Chris Brown's Net Worth and How Much He Pays In Child Support
Singer Chris Brown has made plenty of headlines over the years for more than just his music. The artist has been involved in feuds with other musicians, drama with his daughter's mother, and tons of legal issues.
In January 2019, his name was in the news again. This time he was arrested abroad on allegations of rape. Here's what we know about those accusations, plus what his net worth is today and how much he pays in child support.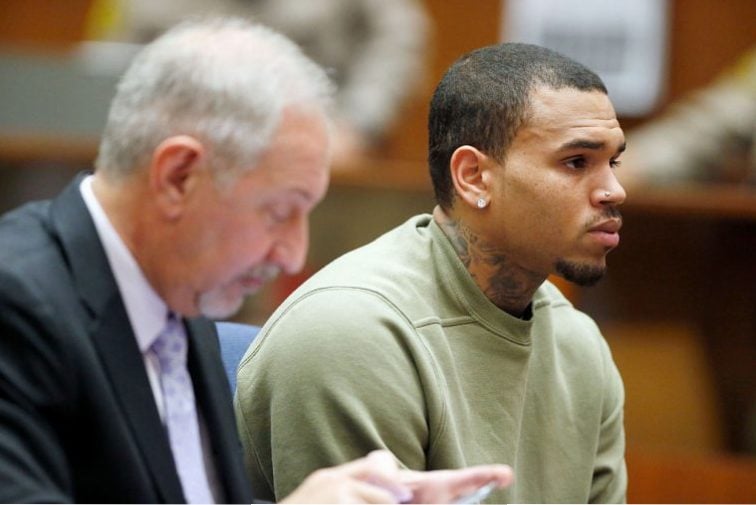 Legal issues
On Jan. 22, TMZ and several other media outlets reported that Brown was arrested in Paris after a woman claimed that he sexually assaulted her in a suite at the Mandarin Oriental Hotel during the overnight hours of Jan. 15-16.
This certainly isn't the first time Brown has had trouble with the law and been arrested. He's had a slew of violent incidents since 2009 when he pleaded guilty to the felony assault in 2009 of his then-girlfriend, Rihanna. In 2013, the "Forever" singer was arrested for felony assault in Washington D.C. after he and his bodyguard were involved in an altercation with two men outside a hotel. He was later kicked out of a rehab facility and spent two and half months behind bars. In 2017, he was accused of punching a man who photographed him without permission. Then, in July 2018, he was arrested in Florida on a felony battery warrant.
His net worth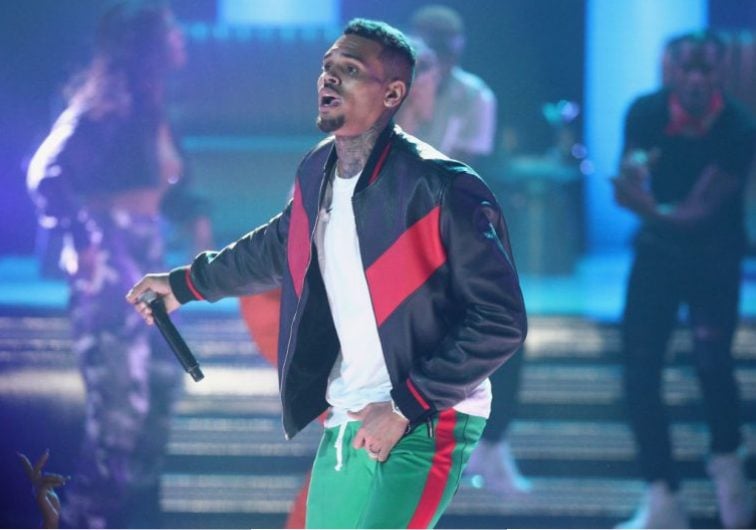 Despite all his legal troubles, the Grammy winner has continued to turn out hits for his devoted fans and has a new album due out this year.
Brown, a Virginia native, burst onto the music scene in 2005 when he was a teen with his self-titled debut album. Six of his albums have gone platinum and some of his hits include "With You," "Look at Me Now," and ″Run It."
Breezy has also done acting as well and owns more than a dozen Burger King restaurants. His net worth today is estimated at $50 million.
Child support payments
Brown has one daughter, Royalty, with Nia Guzman, who he has clashed with over child support payments.
In September 2018, Guzman filed for an increase in child support. Brown was initially paying $2,500 a month but  Guzman and her attorney, Lisa Bloom, requested more based on Brown's income.
"We fought for Royalty and I'm pleased that we won an increase in child support at a hearing last week doubling the support to $5,000 per month … The legally mandated guideline child support for someone at Brown's income level is $18,336 per month. That is what Nia is requesting for Royalty," Bloom told People.
Brown previously stated he felt that an increase in payments would "spoil" his daughter as he already pays $6,000 per month for Royalty's private school, her medical needs, and a nanny (Guzman's mother), as well as $1,770.98 per month for travel, $1,516.59 per month for entertainment, and $419 for extracurriculars.
In November 2018, TMZ noted that the two sides reached an agreement and the "Freaky Friday" singer would increase his child support payments. A source told the media outlet at the time that it was not for the $21,000 Guzman had hoped for but it is a "significant increase." Brown also agreed to buy Guzman a house and pay her legal fees of $100,000.
Read more: Howard Stern's Net Worth and How He Makes His Money in More Ways Than Just Radio
Check out The Cheat Sheet on Facebook!