What Is Coldplay and BTS' Song 'My Universe' About?
On Sept. 24, Coldplay released a new single called "My Universe" with BTS. Big Hit Music, BTS' label, also shared a short documentary about the making of the song called Coldplay X BTS Inside 'My Universe' Documentary. With the documentary, fans of the two bands are able to see what it was like for Jin, Suga, J-Hope, RM, Jimin, V, and Jungkook of BTS to record "My Universe" with Coldplay's Chris Martin.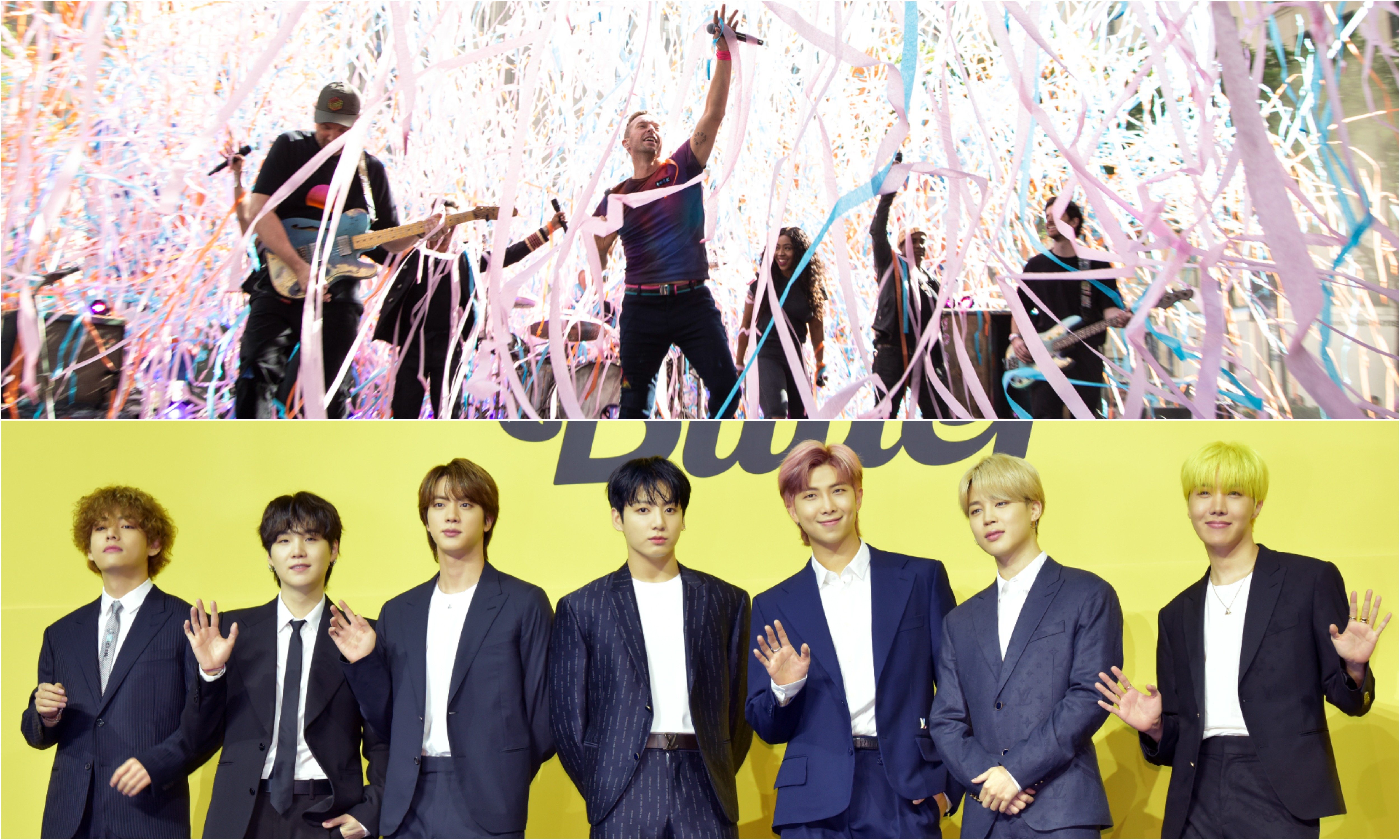 What the members of BTS think about 'My Universe'
Coldplay X BTS Inside 'My Universe' Documentary shows Martin traveling to South Korea to record "My Universe" with Jin, Suga, J-Hope, RM, Jimin, V, and Jungkook. In the documentary, the members of BTS and the Coldplay singer give "My Universe" multiple meanings.
"This song is all about us creating something together," V said in the documentary. "That's why Chris came here in person and recorded with us as well. I really loved the theme 'not alone but together.'"
Suga and J-Hope also gave their own interpretations of the song's purpose.
"'The Universe created by you and me.' That's in line with the messages we've been trying to get across," Suga said.
J-Hope added, "At the end of the day, he's trying to say 'You're the one who created my universe.'"
Coldplay's Chris Martin gave the song another meaning
While Coldplay and BTS have quite different career trajectories, both bands share positive messages and have strong fan bases. Because of this, collaborating on "My Universe" makes sense for the two groups.
Toward the end of the documentary, Martin gave a longer explanation about the song.
"Well, the song is about how the power of love transcends all things, borders, and rules, and genders, and race, and every sexuality," Martin said. "If you look at people right now who are divided by a border or can't be together, that's what this song is about. About how nothing can really stop people loving each other."
RM wants BTS fans to connect to the song
Due to the ongoing coronavirus (COVID-19) pandemic, BTS and Coldplay have not been able to perform "My Universe" together. In Coldplay X BTS Inside 'My Universe' Documentary, RM of BTS pointed out that this is frustrating for both groups.
"Chris said that this is a very personal song to him. A part of him is frustrated by the fact that Coldplay can't play live, in a concert," RM said.
RM also shared that he wants to include BTS' fandom ARMY in the song's message.
"I thought about how to make this relevant to BTS. Since the lyrics go 'You are my universe,' this song should definitely be dedicated to ARMY."
"My Universe" will also be included on Coldplay's upcoming album, Music of the Spheres, which will be out on Oct. 15.