What Is 'Double Shot at Love' Star Derynn Paige's Net Worth?
Derynn Paige is a reality TV personality best known for dating Jersey Shore's Pauly DelVecchio on the MTV series Double Shot at Love. But outside of being on TV, Paige is also a business owner and social media influencer. Learn more about how the reality star makes money and Paige's net worth in 2021.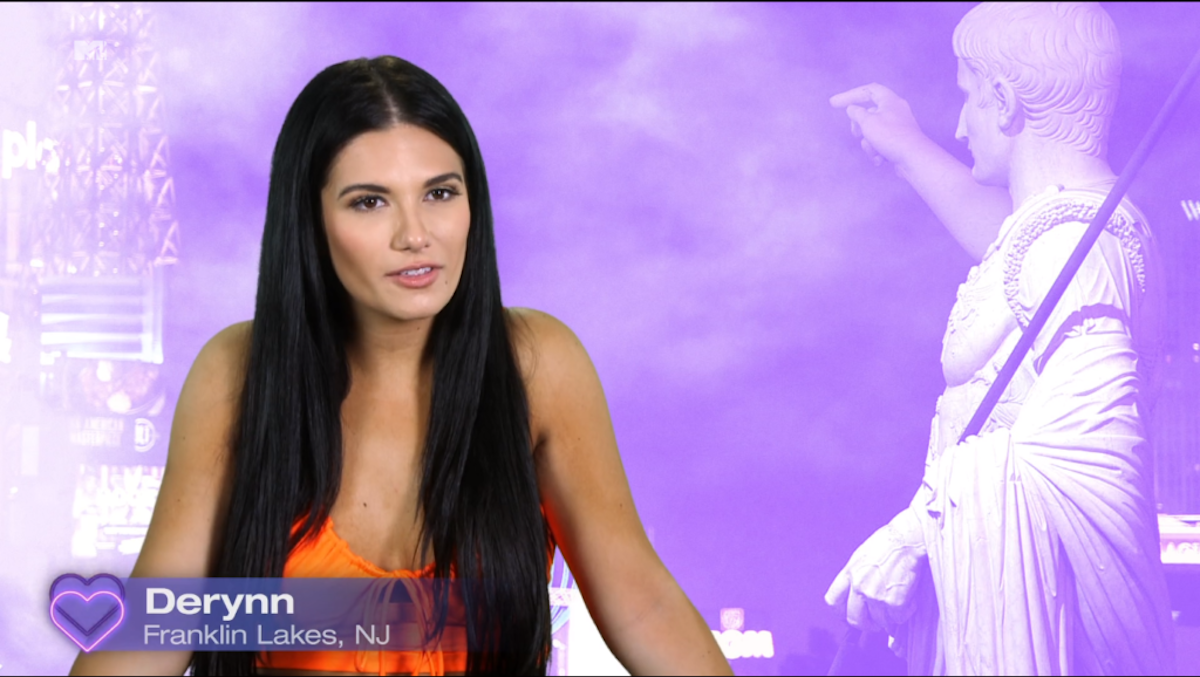 Derynn Paige dated Pauly DelVecchio on 'Double Shot at Love' 
Paige was one of the women vying for DJ Pauly D's heart in Double Shot at Love Season 1. Throughout the season, Paige and DelVecchio shared a clear connection. But Paige wasn't the only woman interested in the DJ. Nikki Hall was Paige's biggest competition on the show.
When the finale rolled around, it came down to Paige and Hall. In a shocking twist, DelVecchio sent both women home and decided to "roll solo" for the time being.
Later, both women returned for Double Shot at Love Season 2. Their rivalry wasn't as strong in the second season, as they lived and worked with their exes in Las Vegas instead of dating them. Hall still had her sights set on DelVecchio, but Paige focused on someone else. 
Derynn Paige later dated a stripper on 'Double Shot at Love'
In season 2 of Double Shot at Love, Paige connected with a friend and co-worker of Vinny Guadagnino's, Ricky Rogers. Better known as his stage name "Pretty Ricky," he and Paige hit it off almost immediately. There was some drama surrounding Rogers' inability to perform in the bedroom, but he and Paige eventually put that aside and went on a date.
RELATED: 'Double Shot at Love': Who Is Pretty Ricky's TikTok Girlfriend?
Toward the end of season 2, Rogers asked Paige to be his girlfriend. He expressed wanting a long-distance relationship and assured Paige she wouldn't have to worry about his line of work interfering with his fidelity. She said "yes," but ultimately, it didn't work out between them. 
Derynn Paige owns a lingerie company
Before becoming a tv personality, Paige earned her Bachelor's degree in psychology and economics from Rutgers University. In college, she started a small online T-shirt during her senior year. Today, that shop is Goddess of Easton, an online retailer that offers buyers lingerie, loungewear, and intimates.
According to Paige's business website, the name Goddess of Easton represents "Women in the Right Direction." During her time at Rutgers, Paige lived on Easton Ave. Thanks to her following from Double Shot at Love, Paige has been able to expand Goddess of Easton and continue to offer fans new looks each season.
Derynn Paige net worth
Outside of being a reality star and owning a lingerie business, Paige has several other money-making ventures. Like many of her Double Shot at Love co-stars, Paige is a social media influencer who promotes several brands on Instagram.
Paige also earns an income through Patreon, a site that offers subscribers exclusive monthly content. Paige is also on Cameo, where fans can purchase custom-made video clips for $63. She is also a Weight Watchers ambassador.
With so many streams of revenue, Paige's estimated net worth is roughly $1 million. That's more than her Double Shot at Love co-star Hall, who's net worth is estimated to be $230,000.