What Is Elon Musk's Age, and How Much Older Is He Than Grimes?
Elon Musk and Claire Boucher, better known as Grimes, are still going strong. Here's how much older Musk is than his young girlfriend.
Elon Musk and musician Claire Boucher, aka Grimes, have been dating since 2018, and the eccentric couple has made plenty of headlines for their unusual partnership and child's name.
While some doubted Grimes and Musk's potential to have a loving relationship, they're seemingly still together in 2021. But they seem to have quite an age gap between them. Here's how much older Musk is.
Elon Musk and Grimes have been together since 2018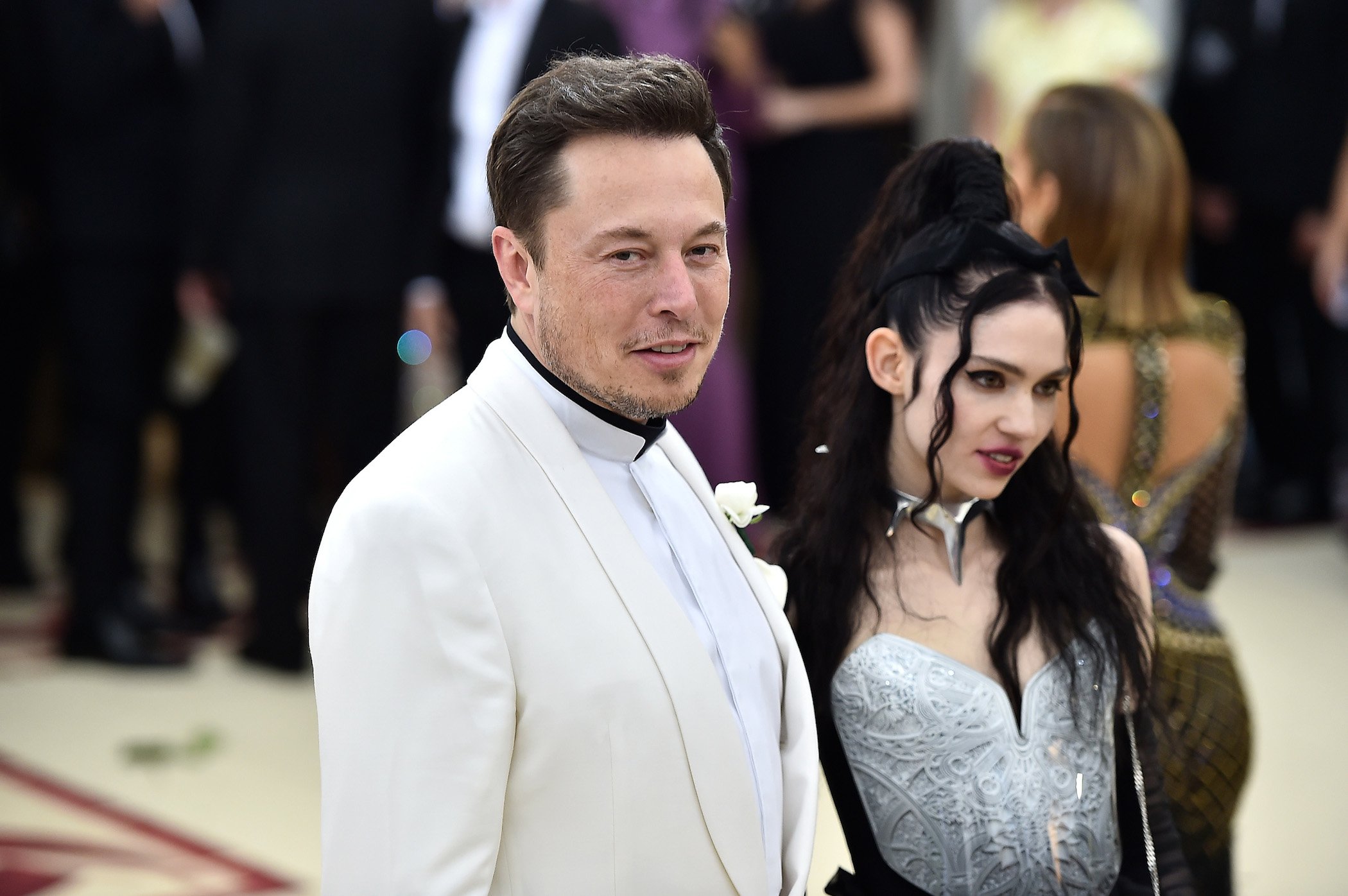 Musk has had plenty of high-profile relationships, and few ever imagined he'd be dating the tech-pop musician Grimes. The two made their first public appearance at the Met Gala in 2018, and they connected via Twitter initially, Billboard reminds us. As the story goes, Musk was going to make an obscure joke about the baroque style "Rococo," but Grimes already made the joke. Musk then reached out to Grimes, and the two developed a deeper connection.
After introducing their relationship in 2018, Grimes made another shocking announcement in 2020 — her pregnancy. She took to Instagram in January 2020 to announce she was "knocked up" by Musk. She later confirmed who the father was to Rolling Stone.
As for why Grimes wanted to have a child with her boyfriend, she noted she felt ready to be a mom. "I do actually just really love my boyfriend," she told Rolling Stone. "So I was like, 'You know, sure.'"
How much older is Musk than Grimes?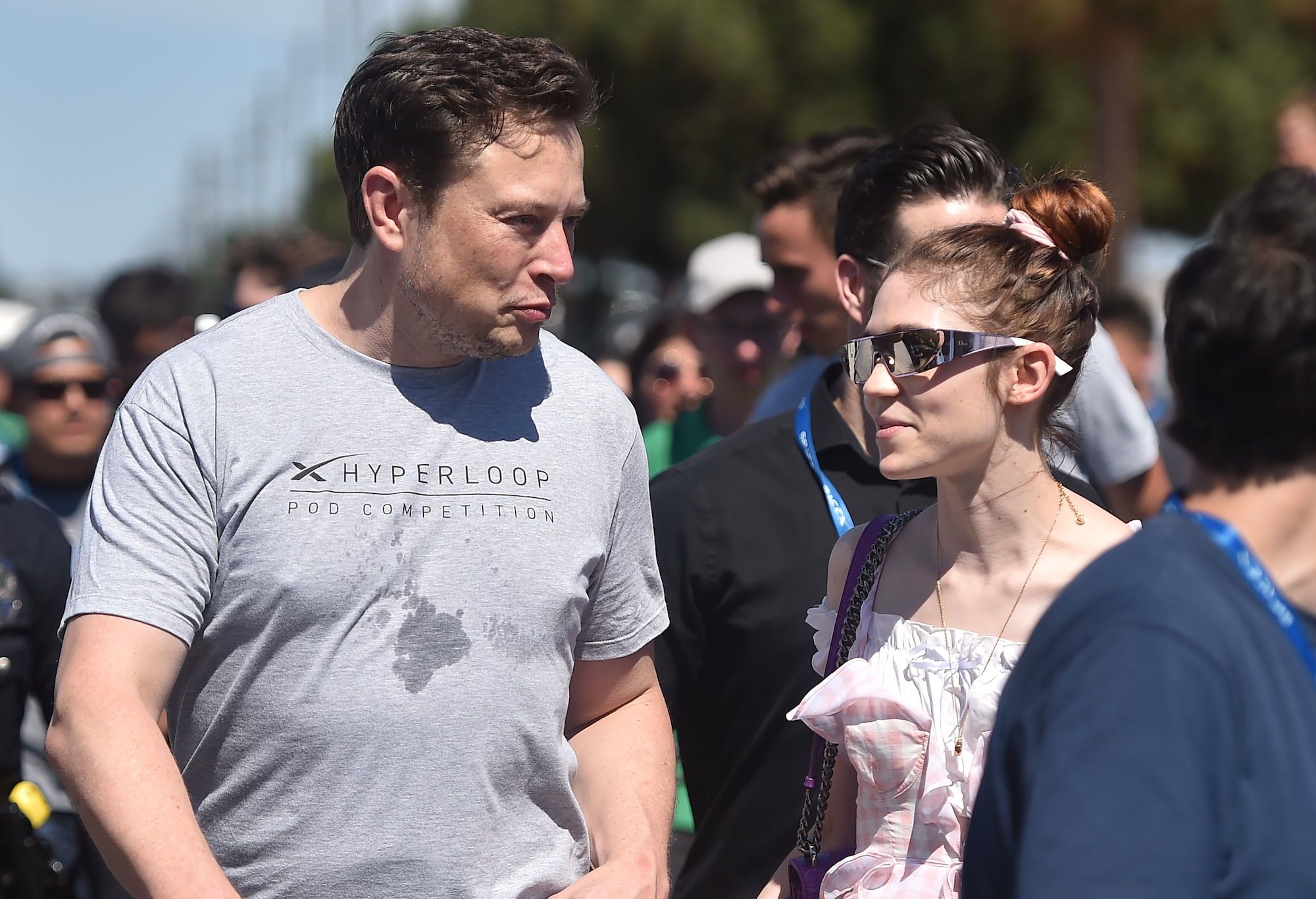 Musk and Grimes assuredly have their ups and downs. Musk is often called out for his wild tweets about Tesla, and Grimes is commonly mocked for being the girlfriend of the richest person in the world. But it seems their age isn't talked about too often, though there is quite a difference there.
Elon Musk is 49 years old and was born in 1971. Grimes is 32 and was born in 1988. This makes Musk 17 years older than Grimes.
This isn't the first time Musk's dated a much-younger woman, though. Musk was in a relationship with actor Amber Heard back in 2016. Heard is just 34 years old, which is quite a large age gap.
We're not sure exactly why Musk tends to go for younger women, but it's certain he doesn't like being alone. "It's not like I don't know what that feels like: Being in a big empty house, and the footsteps echoing through the hallway, no one there – and no one on the pillow next to you," Musk told Rolling Stone. "How do you make yourself happy in a situation like that?"
Musk's first wife, Justine Wilson, is much closer to his age
So, has Musk always dated younger? It doesn't seem this is the case, as his first wife, Justine Wilson, was right around his age. Today, she's 48 years old.
As for how the two met, Wilson noted in an op-ed for Marie Claire that she met Musk when she was studying at Queen's University in Ontario, Canada. Musk saw her at school, as he was a year ahead of her, and pursued a relationship with her. While they parted ways post-University, they were able to reconnect. They eventually married in 2000 and had five kids together.
Unfortunately, their marriage couldn't last. "Elon was obsessed with his work: When he was home, his mind was elsewhere," Wilson wrote. "I longed for deep and heartfelt conversations, for intimacy and empathy." Once Wilson and Musk were divorced, Musk was then engaged to actor Talulah Riley just a few weeks later.
So far, it looks like Musk and Grimes are sticking together. We'll have to wait and see how their love story continues to unfold.
Check out Showbiz Cheat Sheet on Facebook!