What Is 'Even Stevens' Star Christy Carlson Romano Doing Now?
In the early 2000s, Christy Carlson Romano became one of Disney Channel's biggest stars. Her childhood was filled with acting classes, and her teen years were spent in front of the camera. Romano's talent for acting landed her leading roles on two of Disney Channel's biggest shows of the 2000s. Read on to learn more about Christy Carlson Romano's acting career and to discover what the former child star is doing now.
Who is Christy Carlson Romano?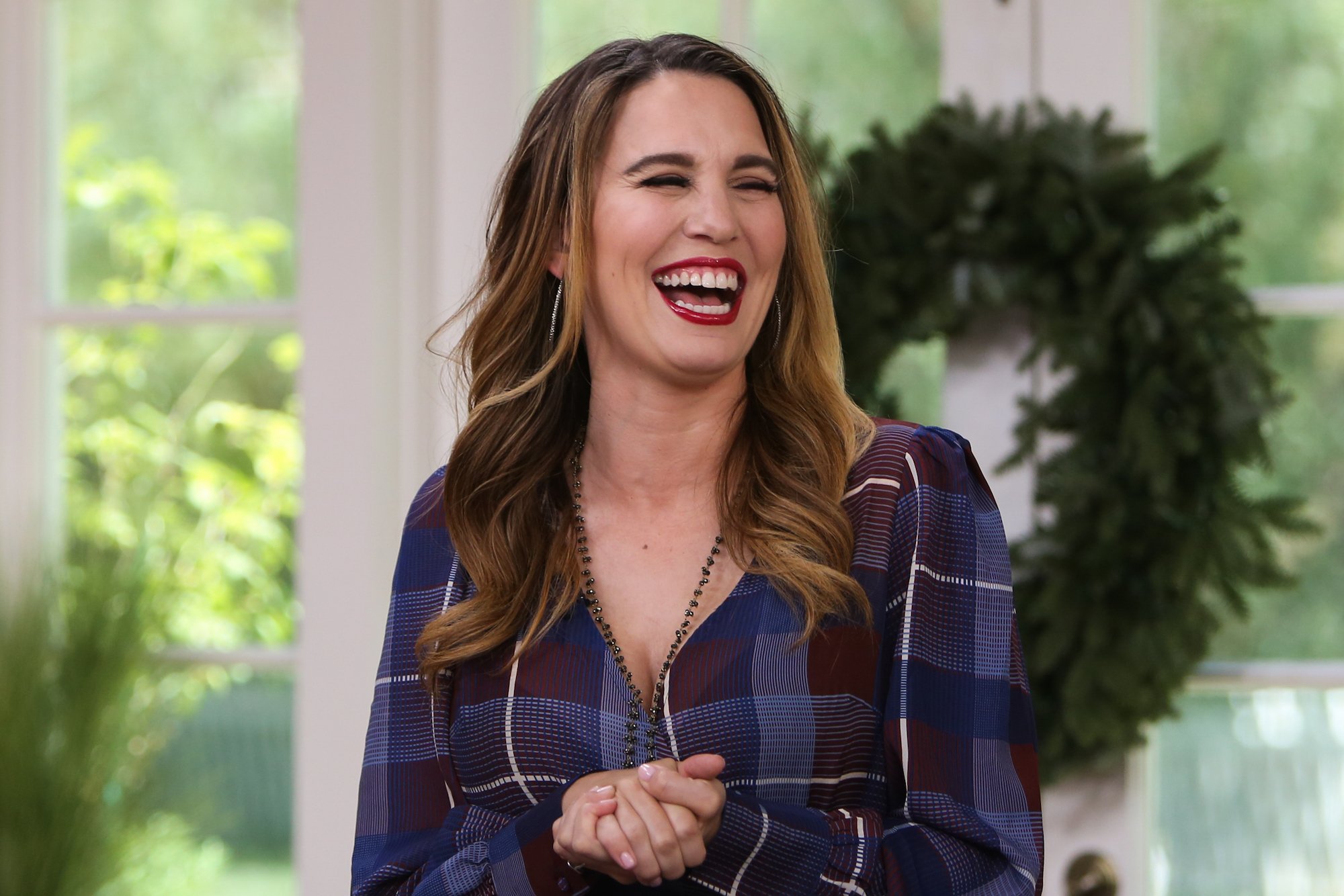 According to IMDb, Anthony and Sharon Romano welcomed their fourth and youngest child into the world on March 20, 1984, in Milford, Connecticut. The Romanos named their youngest daughter Christy Carlson Romano. Little Christy showed an early aptitude for performing, and by the age of six, she was already being booked on national tours of Broadway shows.
Along with performing in Broadway shows like Annie and The Sound of Music, Romano also made several film appearances during her childhood. Her first feature film appearance was in Woody Allen's 1996 Everyone Says I Love You. The 12-year-old Christy Carlson Romano played a singing "Chiquita Banana" in her first film appearance. While it was just a small role, bigger gigs were just around the corner for the young actress.
Becoming a child star on Disney
At 16-years-old, Christy Carlson Romano seemed to strike gold as she landed her first big acting gig on the Disney Channel original series Even Stevens. Romano soon became a Disney star, portraying Ren Stevens on the show from June 2000 to June 2003. The show followed the lives of the Stevens family from Sacramento, California, with a special focus on the two younger siblings, Ren and Louis, played by Shia LaBeouf. The series officially ended with the Disney channel original movie, The Even Stevens Movie, which premiered on the network on June 13, 2003.
Along with Even Stevens fame, Christy Carlson Romano also starred as the lead voice actress in Kim Possible. According to IMDb, The animated action-comedy made its Disney Channel run from June 2002 until September 2007. Romano voiced Kim Possible throughout the entire series, as well as in the Disney Channel original movies Kim Possible: A Stitch in Time and Kim Possible: So the Drama. In addition, Romano voiced Kim Possible in a special appearance on Lilo & Stitch: The Series. Along with her leading roles on Even Stevens and Kim Possible, Romano also starred as Cadet Captain Jennifer Stone on the 2002 Disney Channel original movie Cadet Kelly.
What is the former Disney Channel star doing now?
Christy Carlson Romano had quite the run on Disney Channel during the early 2000s. According to BuzzFeed, the former child star is still trying her hand at acting today. However, the majority of her time is spent being a mom and running her YouTube channel. Romano has been married to Brendan Rooney since 2013, and together the couple has two young daughters Isabella, born in 2016, and Sophia, born in 2019.
Like many other child stars who became YouTubers, Romano gets quite candid on her channel. She consistently shares life advice, cooking videos, and Disney Channel throwback videos with her 308,000 subscribers. Romano even discusses the difficult relationship she had with Even Stevens co-star Shia LaBeouf as teenagers. If you're looking for a little nostalgia or if you've simply been wondering what Romano has been up to since her Disney Channel days, you can get the full scoop straight from the horse's mouth on the Christy Carlson Romano Youtube Channel.
Related: How Christy Carlson Romano 'Blew' All Her Disney Money