What Is Fergie's Real Name?
Fergie is known to millions of fans around the world as the former lead singer for the popular rock/hip hop band Black Eyed Peas. A celebrity who has age-defying looks and a powerful singing voice, Fergie has been in the spotlight for two decades.
In recent years, Fergie's personal life has been the subject of much tabloid speculation, with publications reporting almost constantly on the status of her on-again-off-again relationship with actor Josh Duhamel. It was the breakdown of her marriage to Duhamel, in fact, that led many fans to learn about the singer's given name, and why she recently made another update to her legal name. 
How did Fergie become famous?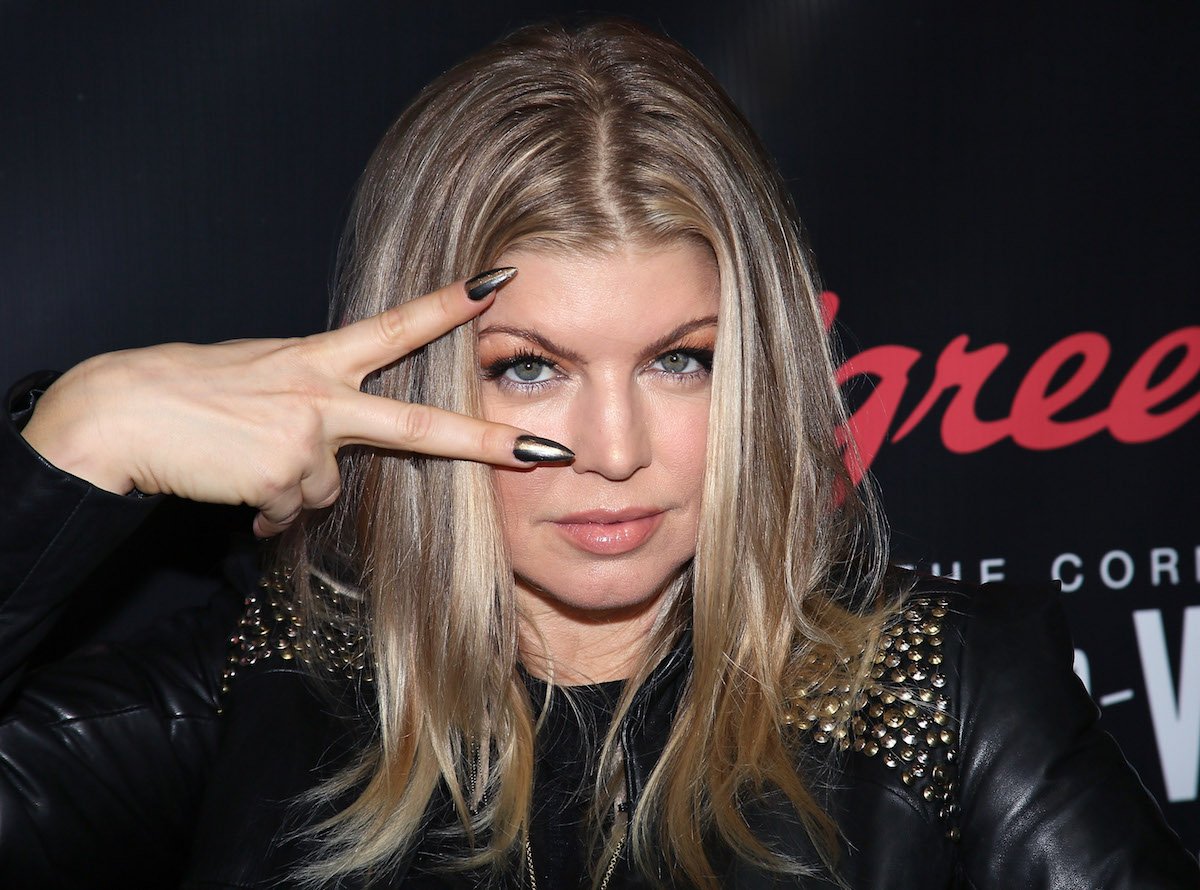 RELATED: Are Fergie and Josh Duhamel Friends Despite Their Divorce?
Fergie was born in California in 1975. A talented student, Fergie participated in many extracurricular activities, including cheerleading, spelling bees, and Girl Scouts.
By the time she was a teenager, she had dabbled in voiceover acting, lending her voice to the character of Sally in several made-for-television Peanuts cartoons. In 1984, she began appearing on starring in the TV series Kids Incorporated, a show on which she acted for five years.
Eventually, Fergie and some of her castmates from Kids Incorporated formed a musical group called Wild Orchid. The group formed in 1990 and released their self-titled debut album in March 1997. They released several more albums and achieved moderate success in the music business before Fergie decided to leave the group in 2001.
At the time, Fergie was suffering from problems with drugs, and she later admitted that she even suffered from wild hallucinations. In 2002, Fergie was able to leave her drug habit behind her, and she found a new lease on both life and her career when she signed with the musical group Black Eyed Peas. 
What was Fergie's name at birth?
RELATED: Inside Fergie and Josh Duhamel's Divorce Settlement
Fergie found great success with the Black Eyed Peas, and in short order, critics and fans sat up and took notice of the new and improved hip-hop group's dynamic. Over the years, the group released popular songs like "My Humps," "Hey Mama," "Don't Lie," and "Don't Phunk with My Heart."
In 2006, Fergie released her solo debut album, which contained tunes such as "London Bridge." By this time, Fergie was a cultural icon, and a symbol of the early 2000s pop music scene.
In 2017, Fergie left the Black Eyed Peas after nearly two decades in order to reportedly focus on raising her young son, Axl Jack. Still, Fergie has remained involved in the world of show business, popping up occasionally to sing at sporting events or to promote a brand or cause that she believes in. She's come a long way from her California roots, and from the days that she was known to friends and family as Stacy Ann Ferguson.
Fergie recently underwent another name change
RELATED: Fergie Once Voiced a Sweet Cartoon Character From Your Childhood
Although Fergie was born Stacy Ann Ferguson, she used Fergie professionally for many years. In 2013, she sought to permanently change her name to Fergie Duhamel, to not only take on her then-husband's last name but also to forever claim the stage title of Fergie as her own.
The update to her moniker was short-lived, however, since the couple separated in 2017, and two years after they separated, Fergie once again took to the court in order to petition to have her name changed back to her given name, Stacy Ann Ferguson.