What Is Fitness Guru Richard Simmons' Net Worth And Is He Making A Comeback?
The 1980s were known for big hair, MTV, the fall of the Berlin Wall, and flamboyant and fun fitness instructor Richard Simmons ruling over the world of VHS aerobics workouts.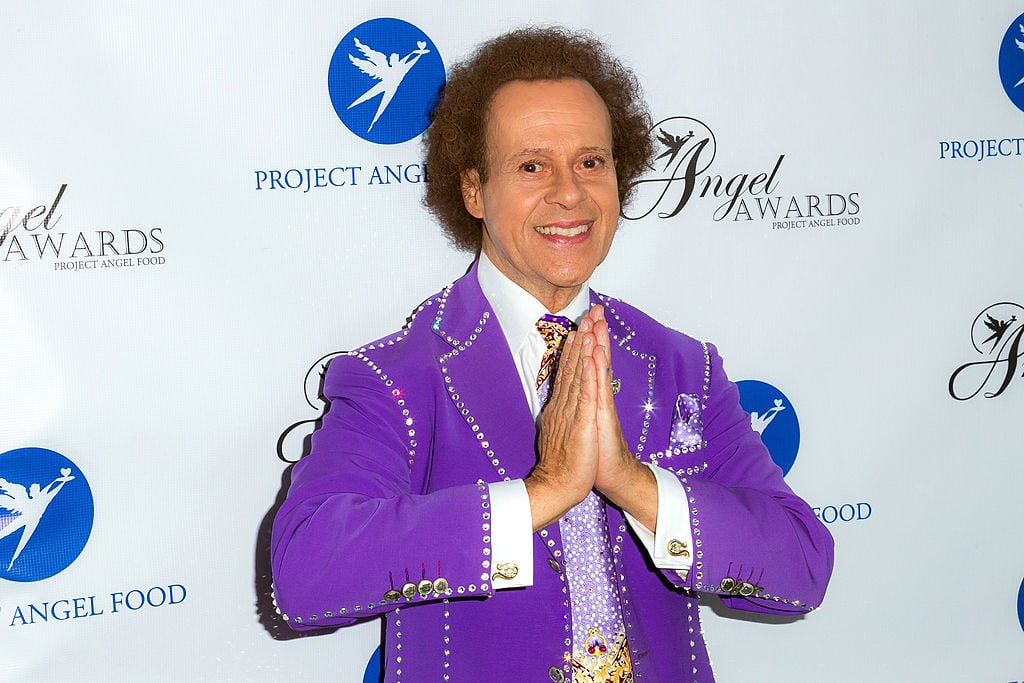 Simmons was perhaps the first aerobics teacher to include people of all sizes in his videotape (and "Slimmons" in-studio) classes.
Here's what we know about what the reclusive fitness personality is up to now, plus what his current net worth is.
The anonymous note that scared Simmons straight
As a young man, Simmons was already, by the age of 19, weighing in at 268 pounds and was working as a model in Italy, performing in over 100 commercials.
Then in 1968, he discovered a note written anonymously on the windshield of his car. It said, "Dear Richard: Fat people die young. Please don't die." It frightened Simmons that someone who knew him and knew his name felt such pity and concern to leave him such a note.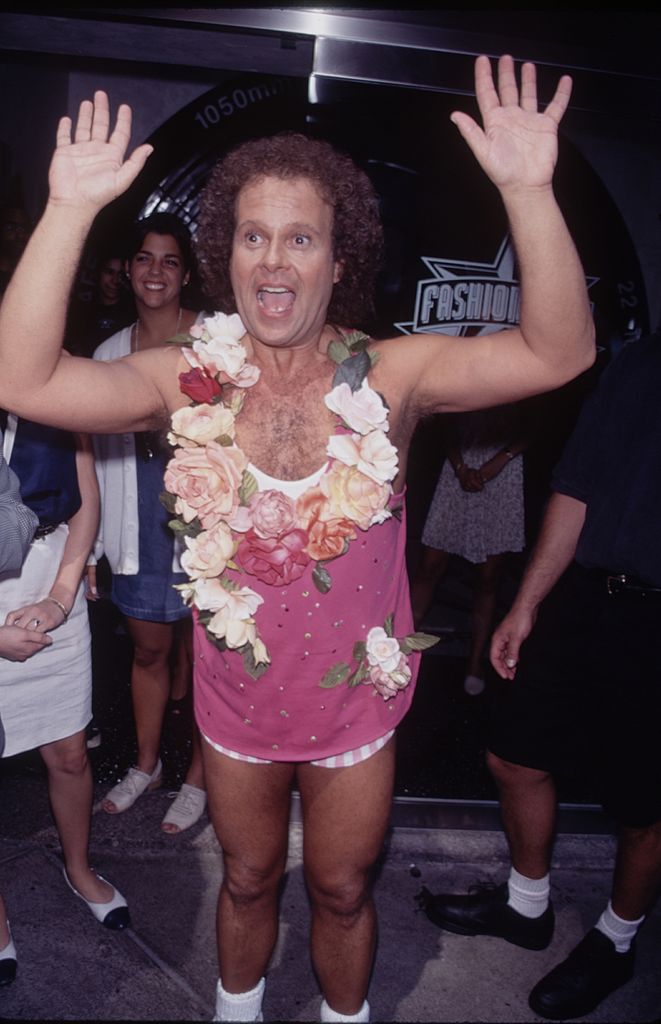 Horrified, he went on an extreme diet, losing over 100 pounds in less than three months. He exercised to exhaustion, tried hypnosis, and consumed diet pills.
"I ended up looking like a thin Glad bag," he told People in 1981. "My hair fell out, my skin drooped, my breath was foul and my mood matched."
His discipline, thankfully, was not short-lived. Within ten years, he was lording over a fitness empire with exercise videos, his own TV show, books, and celebrity appearances. Simmons had become an icon.
Simmons suddenly went missing and a podcast went looking for him
The 71-year-old slowly ebbed away from the pinnacle of fame. He still, from time to time, held classes and made public appearances but suddenly, around 2014, he was nowhere to be seen. Abruptly, he held no more classes, ended correspondences, and simply stopped taking calls. His friends and fans became worried.
One fan in particular, Dan Taberski, got proactive with his concern and started a podcast, Missing Richard Simmons, that became an instant hit.
"In 2012 I was living in Los Angeles and I heard that Richard was still teaching," Taberski told Vogue in 2017. "You could still take his class in Beverly Hills for 12 bucks. I couldn't believe it."
Taberski took advantage of those classes. He and Simmons became friends and even talked by phone from time to time. "And then, all of a sudden, Richard stopped returning my calls," Taberski said. "I realized he had stopped returning everyone's calls."
"Richard Simmons spent the past four decades reaching out to people who were isolated and alone," Taberski continued, "showing them kindness. And I like to think that it's our turn to return the favor. And that's this project."
"I talked to dozens of people who love him and have worked with him for years. They want him to know he's loved and respected and cared for. And this is a great way of doing that."
The Los Angeles police even got involved at that time, amid concerns that Simmons was being held in his home against his will or ill. Officers checked on Simmons and confirmed he was alright.
His net worth and the fitness colleague who says he'll be back
The Sweatin' To The Oldies instructor finally resurfaced to reassure those in a tizzy about his absence that he was absolutely fine and planned on getting back in action.
"No one is holding me in my house as a hostage," Simmons told Savannah Guthrie on Today in 2016. "All the people that are worrying about me, I want to tell them that I love them with my whole heart and soul, and not to worry, Richard's fine. You haven't seen the last of me. I'll come back and I'll come back strong."
Simmons' fellow video fitness legend, Billy Blanks of Tae Bo fame, echoed his friend's comments this week. In a conversation with The Blast, the kickboxing phenom predicted his friend will be back soon and strong.
"I think he needed that private time … to get (himself) together. I think that's what he's doing and I think soon he'll be back."
"Richard Simmons (has) been around so long helping people," Blanks said. "I think he needed to take time off for himself because when you get to the point where you don't see yourself anymore, then you lose yourself."
While Simmons can certainly live off his net worth of $15 million, according to CelebrityNetWorth, we'll have to wait and see if Blanks is right and that Simmons will make a comeback in 2020.