What Is Former 'HTGAWM' Star Viola Davis' Husband Famous For?
Former How to Get Away with Murder star Viola Davis is one of Hollywood's most prized performers. From her run as Annalise Keating to her roles in Widows, The Help, Doubt, and Fences, the latter of which won Davis the Oscar for Best Supporting Actress, Viola Davis is a force in Tinseltown. She is an incomparable talent with speech-giving skills worthy of their own awards.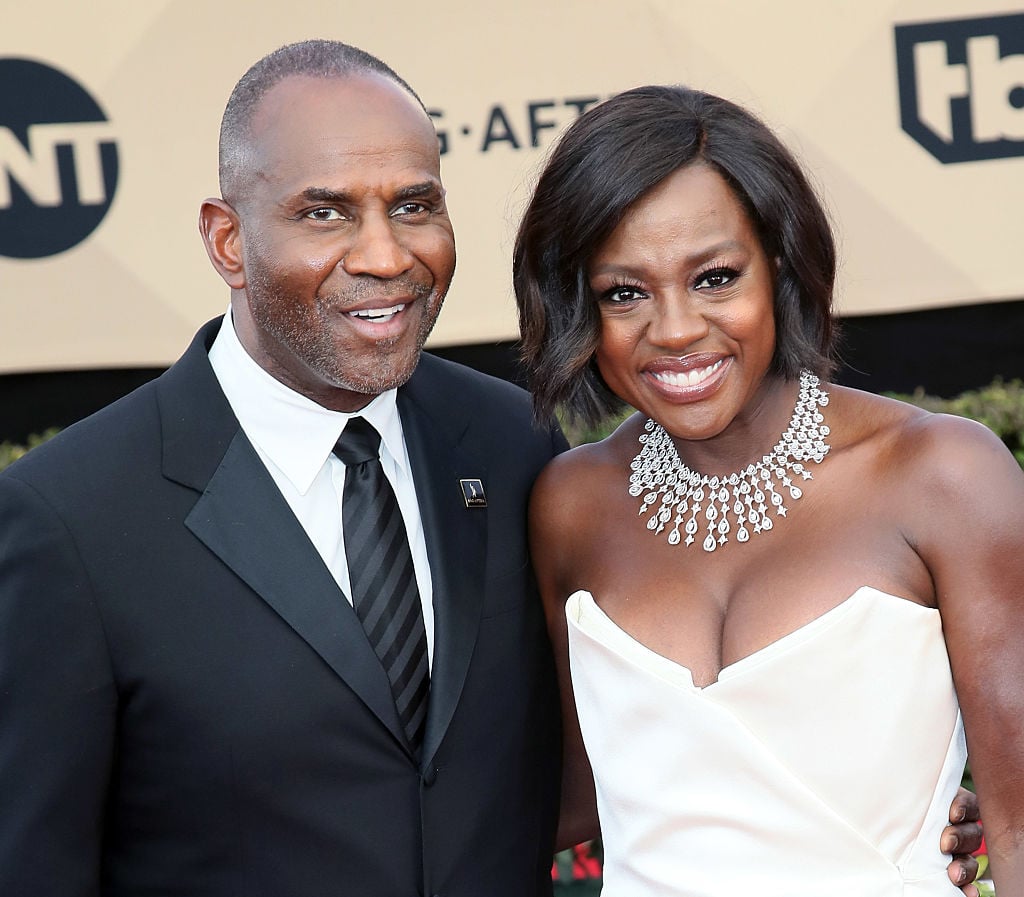 While Viola Davis is a household name, is her husband just as famous? Viola Davis has been married to Julius Tennon since 2003, and they have one daughter together, Genesis Tennon. They met on the set of City of Angels, and nothing has ever been the same. However, who is Mr. Tennon, and what is the man most famous for? For starters, he's also a Hollywood actor, but his stage work has gained quite the recognition.
All About Julius Tennon's screen career  
Julius Tennon was born in Travis County, Texas in 1953. He is an actor and producer well known for Dazed and Confused, Small Soldiers, and Faster. Tennon recently appeared alongside his wife as Desmond in the 2017 season of How to Get Away with Murder, and he can be seen as Ron Biles in The Simone Biles Story: Courage to Soar, which premiered in 2018. He also played Ben in 2015's Lila & Eve, which starred Jennifer Lopez and Viola Davis. However, a lot of Tennon's work occurs behind the scenes. 
Tennon is serving as a producer on First Ladies, and he previously produced Emanuel, The Last Defense, American Koko, Night Shift, and Custody. Tennon and Davis also run JuVee productions together; they founded the company back in 2011, eight years after tying the knot. Thus, Davis and Tennon are not only a happily married couple, but they are also business partners, running JuVee Productions' operations. 
Julius Tennon is a theater veteran 
Julius Tennon attended The University of Tulsa, where he enrolled in the theatre department. He entered the university with a full Football scholarship, as ArtsandSciences.UTulsa.edu notes. 
Tennon injured his knee in college before any dreams of football stardom could come to fruition, yet the injury also made way for the actor to focus on honing his artistic discipline. 
Tennon appeared in theatre roles, including but not limited to Othello, Emperor Jones, and Slow Dance on the Killing Ground. While Tennon has largely made a shift to the screen, he explained that nothing is like the theatre, and his experience with theatre will forever be at the center of his acting practice. Tennon, explaining what it's like to perform on stage, with no separation between performer and observer, stated, "Anything can happen, and that's the joy of theater for me."
Today, Julius Tennon is able to bring his creativity and his insightful vision via his acting and producing, as he aims to choose projects that "twist" stories, explaining that "nothing is new under the sun," as UTusla notes. Thus, he finds ways to captivate audiences via the way he approaches a narrative —from in front of or behind the screen.