What Is Former 'Rizzoli & Isles' Star Sasha Alexander's Husband Famous For?
Former 'Rizzoli & Isles' star Sasha Alexander is married to quite the famous man; he happens to be the son of Hollywood royalty.
Sasha Alexander is best known for portraying Medical Examiner Dr. Maura Isles in the hit TV show Rizzoli & Isles. She starred across from Angie Harmon's detective Jane Rizzoli for seven years. The duo — though vastly different in disposition — bonded together to solve Boston's most complex homicide cases, becoming best friends along the way. Yet, Alexander is not the only famous one in her household. Sasha Alexander is married to director Edoardo Ponti. So, who is Edoardo Ponti, and what is he most famous for?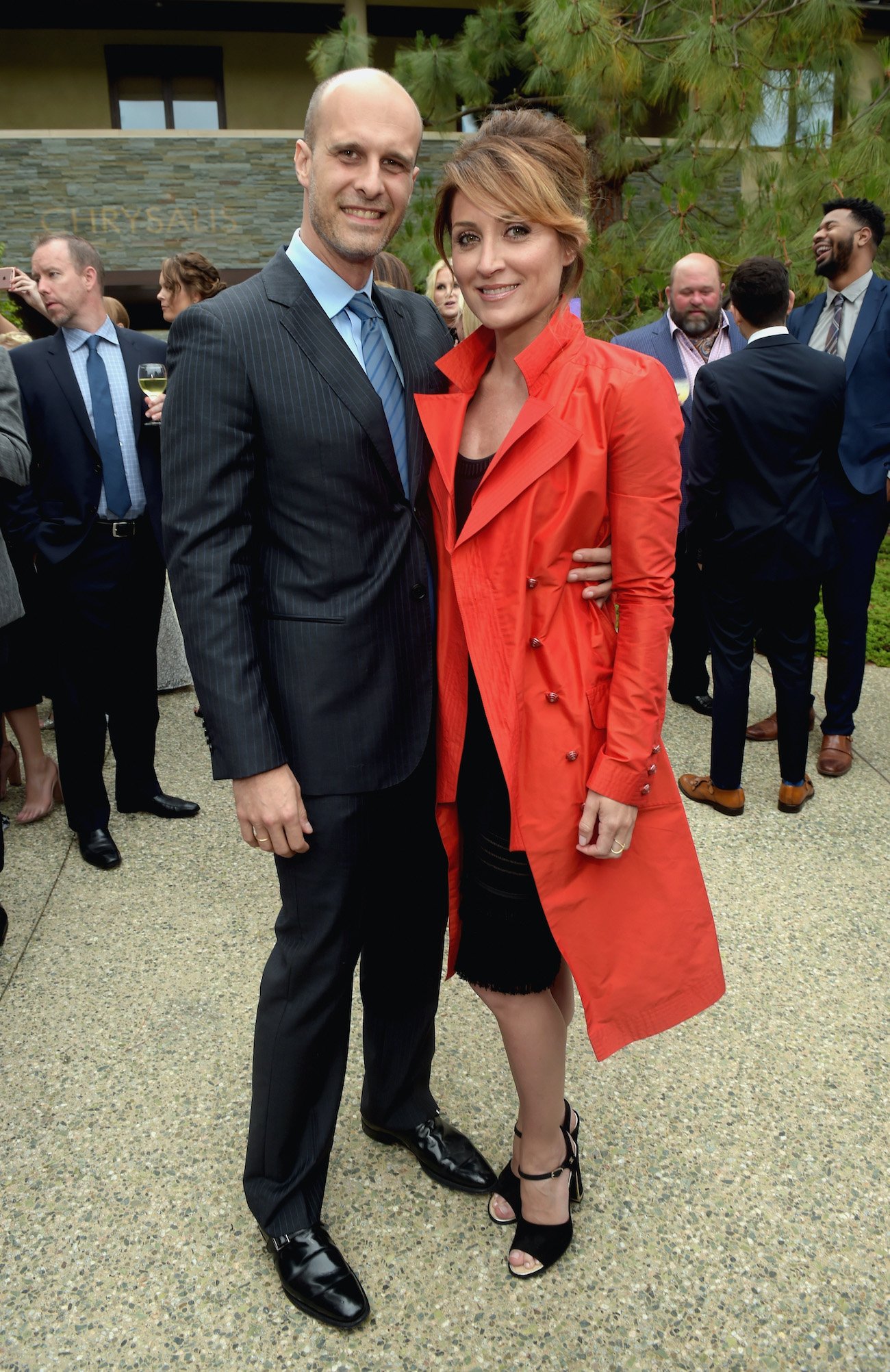 Edoardo Ponti is the son of Hollywood royalty 
Edoardo Ponti is actress Sophia Loren and producer Carlo Ponti Sr.'s son. Sophia Loren is an Italian actress and a Hollywood sex symbol, who is now 85 years old. Sophia Loren is well known for the films Two Women, Marriage Italian Style, Yesterday, Today, and Tomorrow, and It Started in Naples, all of which premiered in the 1960s. 
Loren is also a two-time Academy Award nominee. She took home the Oscar in 1962 for La Ciociara and won an Honorary Award in 1991 for her rich career. She was also nominated in 1965 for Matrimonia All'Italiana. 
As for Carlo Ponti Sr., he was an Italian producer who died in 2007, yet during his long career, he backed over 140 productions. He is remembered for the work he did with Loren, as well as Doctor Zhivago and Blow-Up. His film, La Strada, took home the Oscar in 1954 in the Best Foreign Film Category. 
What about Edoardo Ponti's career 
As for Edoardo Ponti, he isn't just known for his famous parents. While many associate the director with two Hollywood elites, he has helmed a handful of productions. The director is well known for Between Strangers, Human Voice (which stars his mother Loren), The Nightshift Belongs to the Stars, Away We Stay, and more. 
The director has been nominated by the Italian National Syndicate of Film Journalists, the Newport Beach Film Festival, the Oldenburg Film Festival, Capri, Hollywood, Rome Film Fest, Tribeca Film Festival, and more. Ponti took home the Newport Beach Film Festival award in 2003 for Between Strangers; he won in the Special Achievement First Time Filmmaker category. Ponti also won the Jury Award in 2013 at the Tribeca Film Festival for Il turno di notte lo fanno le stelle in the Best Narrative Short category.
Though Edoardo Ponti may not boast the same household name status as his wife, Alexander, he has accomplished a great deal of success behind the camera. And, he has had the opportunity to work alongside some of the greats, including his mom.