What is 'General Hospital' Star Steve Burton's Net Worth?
Steve Burton is one of America's favorite soap opera stars. He rose to fame in the late eighties and has maintained a thriving career.
Although Burton has appeared in a wide variety of soap operas and other television programs, he has remained best known for his role on General Hospital. He is one of the few stars who has managed to leave a role and return to it again without losing any of his fanbase.
Keep reading to learn how Steve Burton started acting, his role on General Hospital, his much-hyped return to the series in 2017, and his surprising net worth.
How did Steve Burton become famous?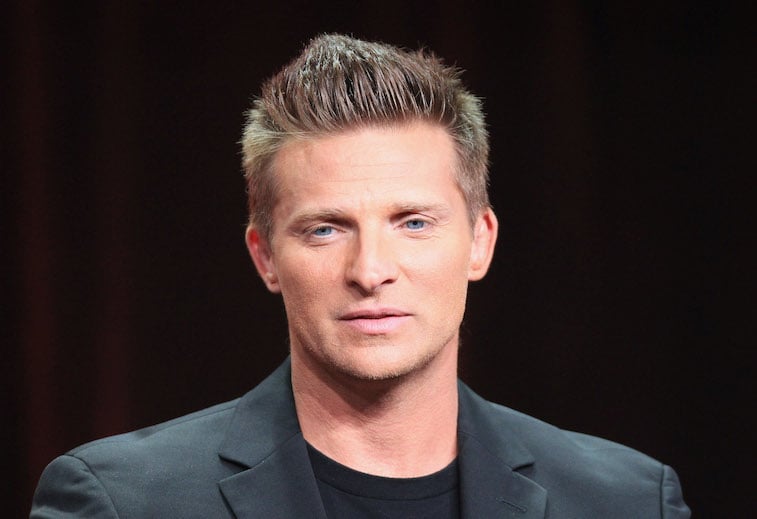 Steve Burton was born in 1970 in Indianapolis, Indiana. Eventually, he and his family moved to California, where a young Burton decided to pursue a career in the entertainment industry. Things moved quickly for Burton and by the late eighties, he began scoring parts in various television shows. A few of his early television appearances include parts in Out of This World and the ever-popular soap opera Days of Our Lives.
He also managed to land some movie roles as well around the same time, appearing in The Manhattan Project, Red Sun Rising, and CyberTracker. Just as Burton was beginning to receive some recognition in his field, he got the biggest job of his career to date and one that soon, thousands of fans would recognize him from.
Steve Burton appeared on 'General Hospital' for years
In 1991, Steve Burton landed a coveted role on the popular soap opera General Hospital. His character, Jason Morgan, quickly became a fan-favorite and his believable, authentic acting and his work on one of the longest-running soap operas of all time earned him a Daytime Emmy Award in 1998.
Burton's history with General Hospital is extensive. He stayed with the series originally through 2000, before leaving to pursue other projects, including a serious foray into the world of fantasy television and film, working opposite major screen talents such as acclaimed actor Robert Redford and Sopranos star James Gandolfini.
Burton ultimately decided to come back to the show in 2002 and stayed until 2012, earning a whole new generation of fans. In 2012, Burton left the show once again, and this time, his hiatus lasted for a surprising five years. During his break from General Hospital, Burton worked on another popular soap opera, The Young and the Restless.
Ultimately, he only stayed on that show for several years, and in 2017, General Hospital announced that Burton would be returning to the show once again.
Later that year, he made his return appearance as the beloved character Jason Morgan, and has been acting on the show ever since.
Burton has a happy family life, and has been married to his wife, Sheree Gustin, since 1999. The pair has three children together. Generally, Burton enjoys his life away from the spotlight but spends a great deal of his time on charity work and other passion projects.
What is Steve Burton's net worth?
Steve Burton has enjoyed a very successful career and has earned thousands of fans over the years, especially for his tenure on the show General Hospital.
He has built an impressive fortune, and his net worth is reportedly around $3 million. It's not clear what the next phase of life holds for Burton, but he has proven that he has the talent and tenacity to succeed at whatever branch of the industry he goes into.