What Is Giada De Laurentiis' 'Giadzy'?
Find out all about Giada De Laurentiis' Giadzy!
If you follow celebrity chef Giada De Laurentiis on social media, you will have seen that she mentions "Giadzy" quite frequently.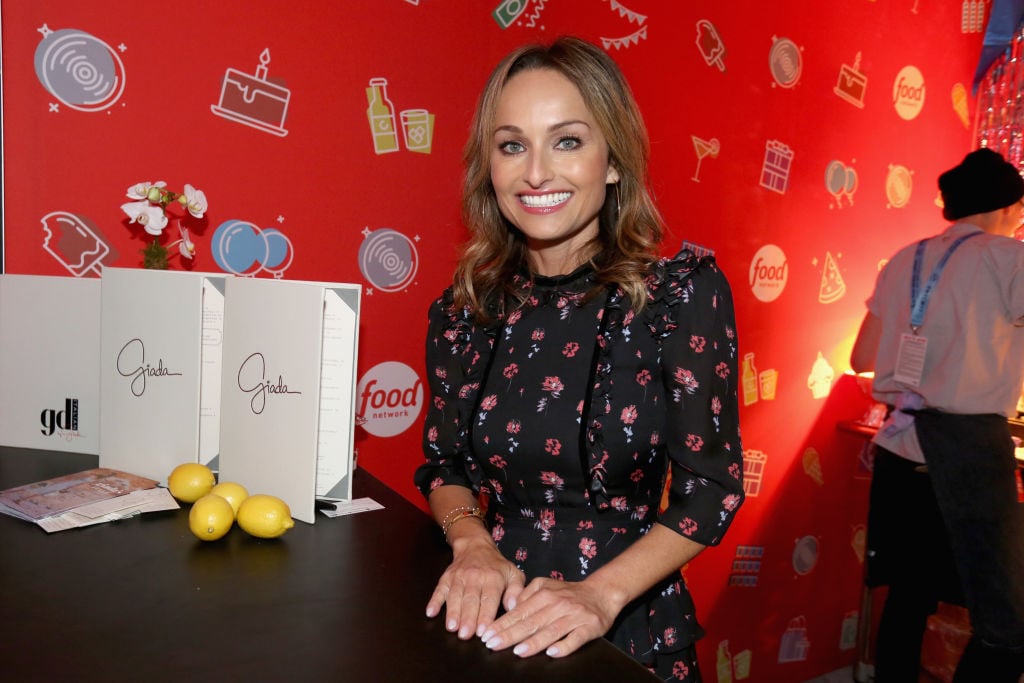 Maybe you've been thinking it's a pet or a new beauty products line from the Food Network star.
Here's what we know about Giadzy.
What is 'Giadzy'?
Giadzy is Giada De Laurentiis' website, and the place where she loves to post new recipes, hacks for existing recipes, tips for knowing how to travel smart, party planning ideas, and so much more. It's an extension of De Laurentiis herself and just a look through the website makes that clear.
When she launched Giadzy in 2016, the celebrity chef described it this way: "[Giadzy] is my new website, where I can kind of have a weekly conversation with you guys about my favorite recipes, entertaining tips, what Jade's up to, what I'm up to, just a way to communicate on a weekly basis."
"And I sell cookbooks and lots of other fun things. So, hopefully, it will grow and you guys will find lots and lots of special things there, that you can only get there, exclusively."
Giadzy is your kitchen companion
From how to extend the shelf life of your food, to De Laurentiis' favorite natural coffee sweetener, to even the best green cleaning products to use around your house, De Laurentiis has made Giadzy, as her website says, "where food, family and fun come together."
It's the space where the Giada's Italy star shares her home life, plus she loves hearing from fans with their questions.
De Laurentiis, for example, was asked by a fan on the site to bust the long-standing culinary debate of whether or not rice should be rinsed before cooking. On the website, she said, "Personally, I do not rinse my rice before cooking. If I'm looking for a starchy rice for something like a risotto, I buy short-grain rice. If I'm looking for a fluffier rice for, like, a rice pilaf, I buy long-grain rice. That's it. I keep it simple."
Giadzy is also her daughter Jade's domain
Not only is Giadzy the platform De Laurentiis uses to dialogue about lifestyle and cooking, it's also where she posts about her daughter Jade's recent happenings, including the 12-year-old's favorite recipes, like Jade's Home Fries, her slumber party menu, painting party menu (hey, artists need to eat, too), and fun activities like Jade's go-to slime recipe.
The slime recipe, in particular, was a big hit on Giadzy.
"I wanted to find a recipe without liquid starch since we couldn't find it in our neighborhood," De Laurentiis writes, "but we quickly learned those recipes used baking soda as the main ingredient, and the final product was too dry and cakey."
"Then we tried using glue as the base, but those were too gooey and wet. In the end, our very own concoction of equal parts liquid starch . . . glue and water was the winner. And we added some food coloring and glitter to make it even more fun."
Head over to giadzy.com for great tips on using what's in your pantry to make filling, delicious meals!
Read more: The 'Most Annoying Question' Giada De Laurentiis Gets Asked