What Is H.E.R.'s Real Name?
Some singers are known for hiding behind a large veil of mystery to appeal more to their audiences. For example, Sia has always hidden under a large wig belting other-worldly vocals, keeping her audiences wondering about her identity.
As for Grammy award winner H.E.R., her persona goes further beyond the many pairs of sunglasses and an acronym. Although she is loved by many, H.E.R's fans still can't help but wonder who she is. Read on to learn more about the R&B singer who has fans and celebrities such as Rihanna listening and guessing.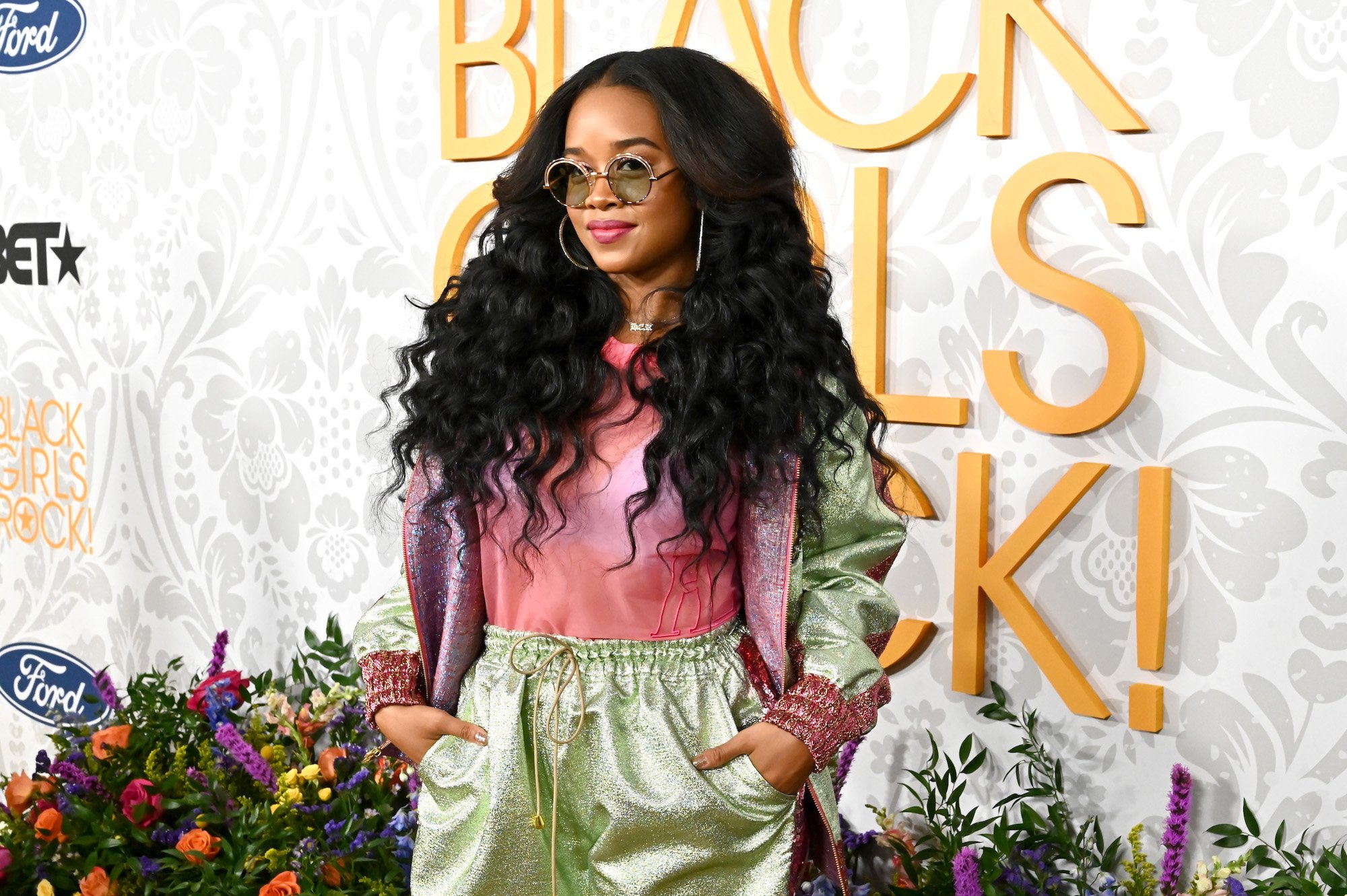 Who is H.E.R.?
H.E.R was born on June 27, 1997, to a Black-American father and Filipino mother. She was born in Vallejo, California, and raised in the San Francisco Bay Area. She used to perform cover songs for artists such as Alicia Keys when she was young. At age 12, H.E.R got her big break after participating in Radio Disney's Next Big Thing. The show was an American Idol-like radio show. She, unfortunately, lost the competition. When she was 14, she landed a record deal and signed on to Sony.
Her first single was called 'Something to Prove,' which was released under her real name. She then took a brief hiatus and returned to the scene in 2016 with a self-titled EP (H.E.R). Her fellow label mates Alicia Keys and Bryson Tiller helped push her music through re-posts and shout-outs.
In 2017, she followed her first EP with another self-titled one. In 2018, she got nominated for two Grammy awards; Album of the Year and Best New Artist. H.E.R can play five instruments, the piano, drums, and three variations of guitar. She said that she got inspired to start playing the guitar after watching Lenny Kravitz and Prince in a concert. The R&B singer credits singers Lauryn Hill, Prince, and BB King as part of her inspiration for music.
H.E.R prefers to remain anonymous
RELATED: Kehlani Speaks Out About Unfair Comparisons to Beyoncé and Aaliyah
Although singers such as Sia and Pussy Riot prefer the masked look for the mystery that comes with it, H.E.R prefers to remain anonymous so that her music can shine. In her debut EPs, H.E.R revealed only a silhouette of herself with the acronym H.E.R. Part of her desire for privacy and mystery is for fans to pay closer attention to her music rather than her life. H.E.R's signature go-to look features an impressive collection of sunglasses, which she rocks on and off-stage a la Elton John.
H.E.R's real name was revealed
Although H.E.R prefers to stay anonymous, the internet would prefer she reveals who she is. When her first EP dropped, many stars praised her music. While H.E.R had gone to painful lengths to remain anonymous, once word about her music got out, the jig was up.
H.E.R's acronym is ironically short for Having Everything Revealed. While most people would see her preference for anonymity as a gimmick, H.E.R takes her identity seriously to place focus on her music and its message and aims at revealing nothing to reveal everything.
According to Oprah Magazine, her real name is Gabriella Wilson, but she goes by Gabi or her stage name H.E.R. Throughout the years, Gabi, aka H.E.R, has worked to hide her identity. Nowadays, she seems to be shedding the secrecy and revealing a little bit about herself while wowing away her crowds with a guitar and a pair of sunglasses