What Is Hailey Bieber's Relationship With Her Dad, Stephen Baldwin, Like Now?
Hailey Bieber is in the news more than ever before thanks to her marriage to Justin Bieber. But we can't forget that the starlet comes from a seriously famous family. The Baldwins have received plenty of press over the years –and that includes Hailey's father, Stephen Baldwin.
So, what is Hailey's relationship with Stephen like now? Here's what we've gathered.
Hailey Bieber said her childhood felt totally normal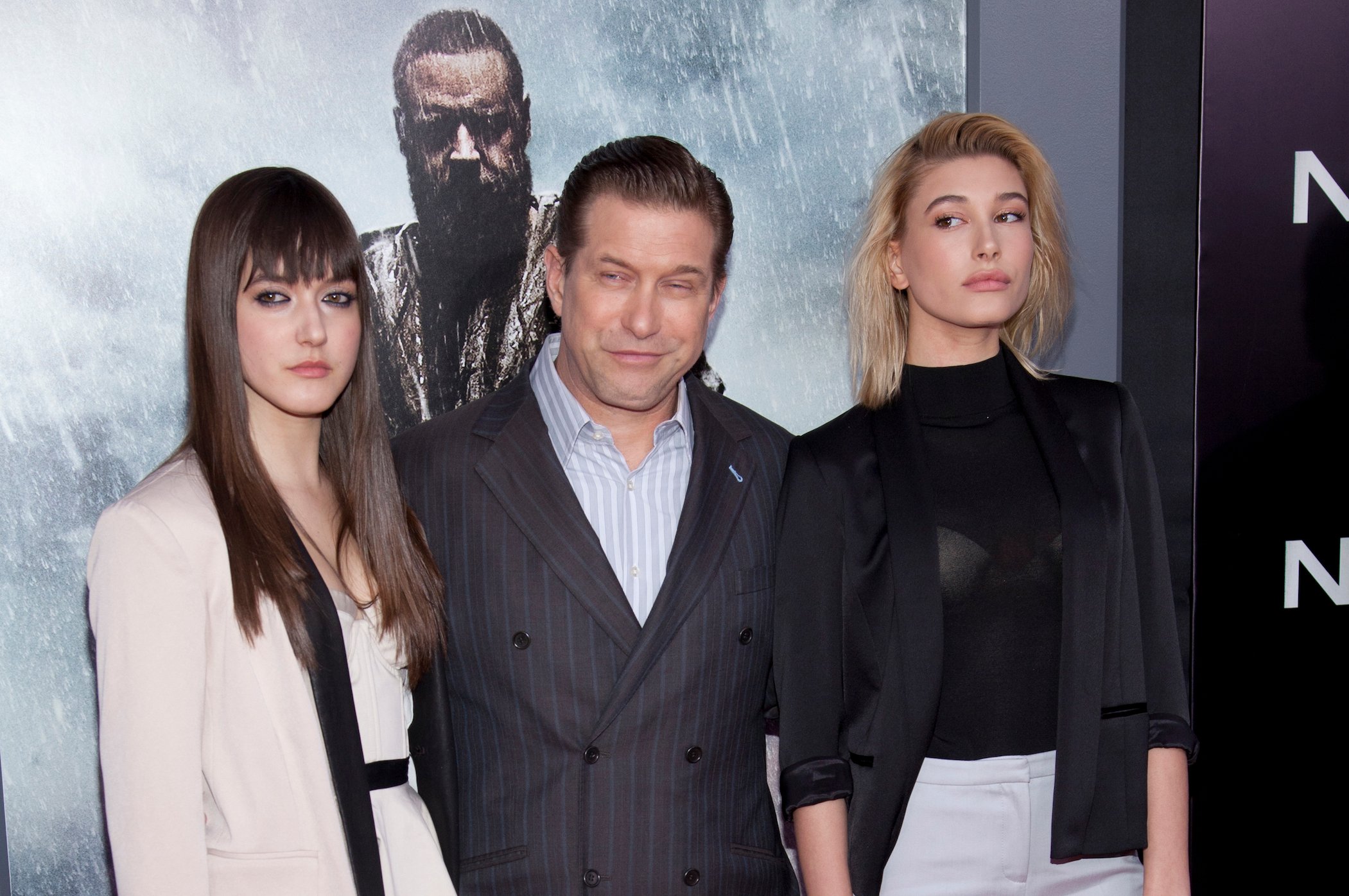 Hailey wasn't an average American kid, but she's talked about her childhood in the past — and she didn't grow up feeling like a celebrity. "To be honest, I don't really think I was ever famous," she explained to Vogue India in August 2020. "Of course, I knew my father was an actor and he was famous to an extent, but if I was to compare how I grew up to how Justin did, he's had a way crazier 'famous' experience really young."
Hailey then added that she grew up with normal kid experiences, like getting her driver's license. And it's only after her modeling career and marriage to Justin that her life changed significantly.
While speaking to Vogue, Hailey also talked a bit about her heritage. "My mother is Brazilian and I grew up in a house where she and my grandmother only used organic products, from hair dyes to cleaning products," the star explained. "I've been surrounded by natural and clean beauty my whole life."
Hailey and Stephen Baldwin clashed over political differences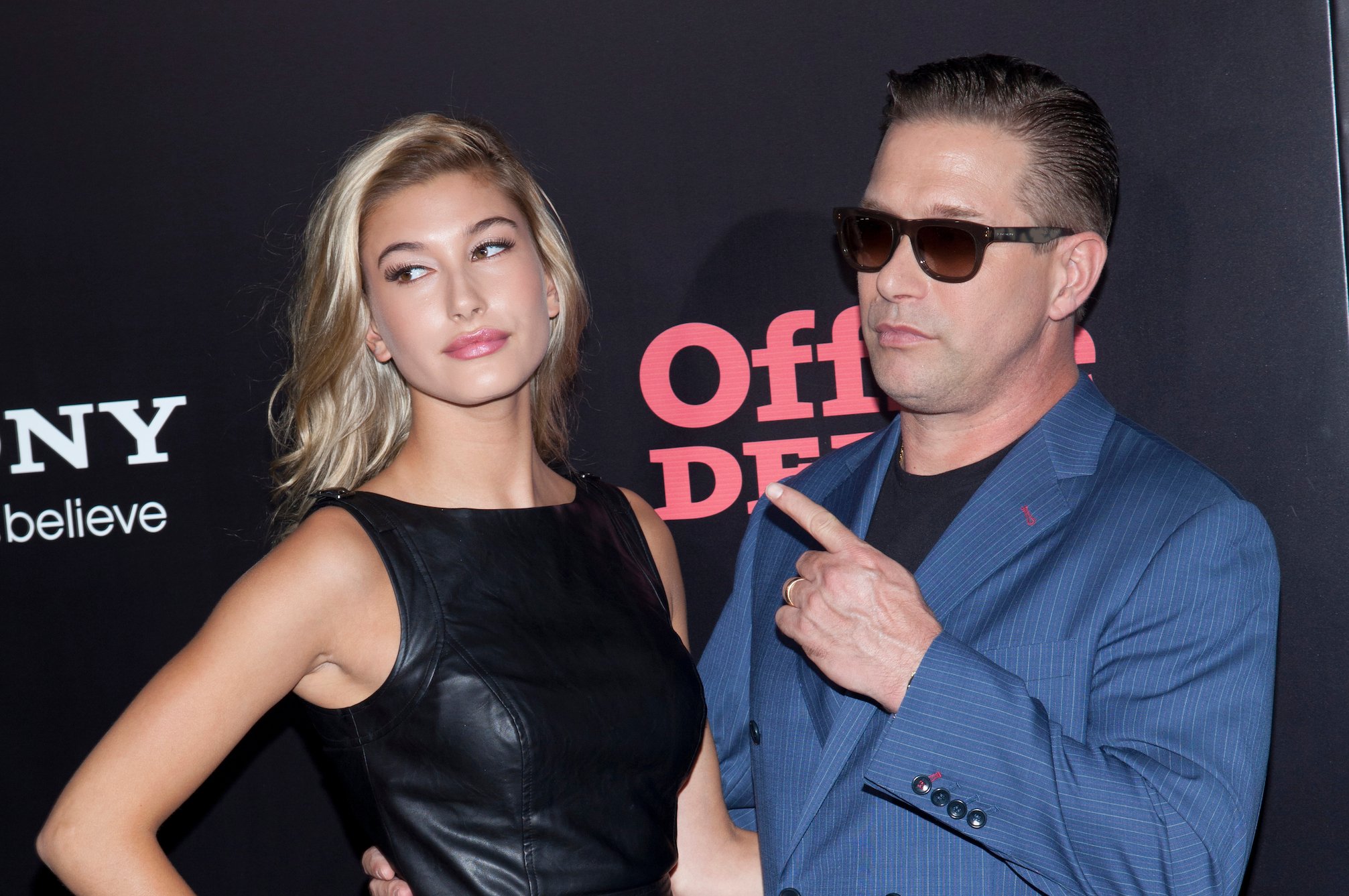 It seems Hailey enjoyed her "normal" childhood — and she appeared to have a strong relationship with both her mother, Kennya Baldwin, and her dad, Stephen. Unfortunately, Hailey and Stephen clashed aggressively when it came to politics. Huffpost notes Hailey is an adamant Democrat, and she disagrees with her Donald Trump-supporting father.
Back in 2017, Hailey spoke to The Times about the political split in the family. Huffpost reports she told the publication that she and her father don't see eye to eye at all, which put a strain on their relationship.
"That was a very hurtful situation for me," Hailey explained. "I love my father, he's an amazing dad, but we so strongly disagreed on [the election]. He and my sister strongly disagreed on it. My sister's husband, like everyone on our side, just doesn't agree with him. We don't talk about it now. It's not worth the argument."
Despite political differences, Hailey still loves and respects Stephen, though. "It was a very big issue for me, but my dad's still my dad," said to The Times. "I would never let politics get in the way of family."
Hailey's romance with Justin may have helped her relationship with Stephen
While Hailey and Stephen have serious political differences, they still appear to have a tight father-daughter bond. And it seems they were also brought together thanks to Hailey's relationship with Justin.
Back in 2009, Justin performed on the Today Show — and Stephen was the one to introduce his daughter to the pop star. While Hailey and Justin were just teens at the time, Stephen's connections to Today helped him connect his daughter to Justin.
"So my daughter said, 'Hey, let's go see this singer,' and I go, 'OK,'" Stephen told Today. "She goes, 'It's at this place.' I said, 'Oh, I've been there a few times," because (brother Alec Baldwin) hosted 'SNL' a bunch of times (in the same building)."
Stephen then said he introduced Hailey to Justin — and Hailey seemed quite nervous. Though we know the rest is history now. Justin later asked Stephen for Hailey's hand in marriage, and Stephen gave his blessing.
"Stephen appreciated the respect that Justin has shown him as Hailey's father," a source told People. "It sounds old-fashioned, but it's a sign of respect. Justin and Hailey are very traditional when it comes to those things, and Stephen of course is, as well."
We're glad Hailey and Stephen appear to be close despite their political differences. And we're hoping they'll maintain their bond no matter what happens with the upcoming election!
Check out Showbiz Cheat Sheet on Facebook!