'What Is 'It's Always Sunny in Philadelphia' Star Charlie Day's Net Worth?
Danny DeVito might be the biggest star attached to the series It's Always Sunny in Philadelphia, but there are many talented actors who have lent their skills to the comedy show. One such performer is Charlie Day, an actor who has earned acclaim for his skills as a screenwriter and director as well. Day has been an integral part of It's Always Sunny in Philadelphia since the show first debuted, and his work in the series has made him a very wealthy man, helping to open the door to many other projects.
How did Charlie Day become famous?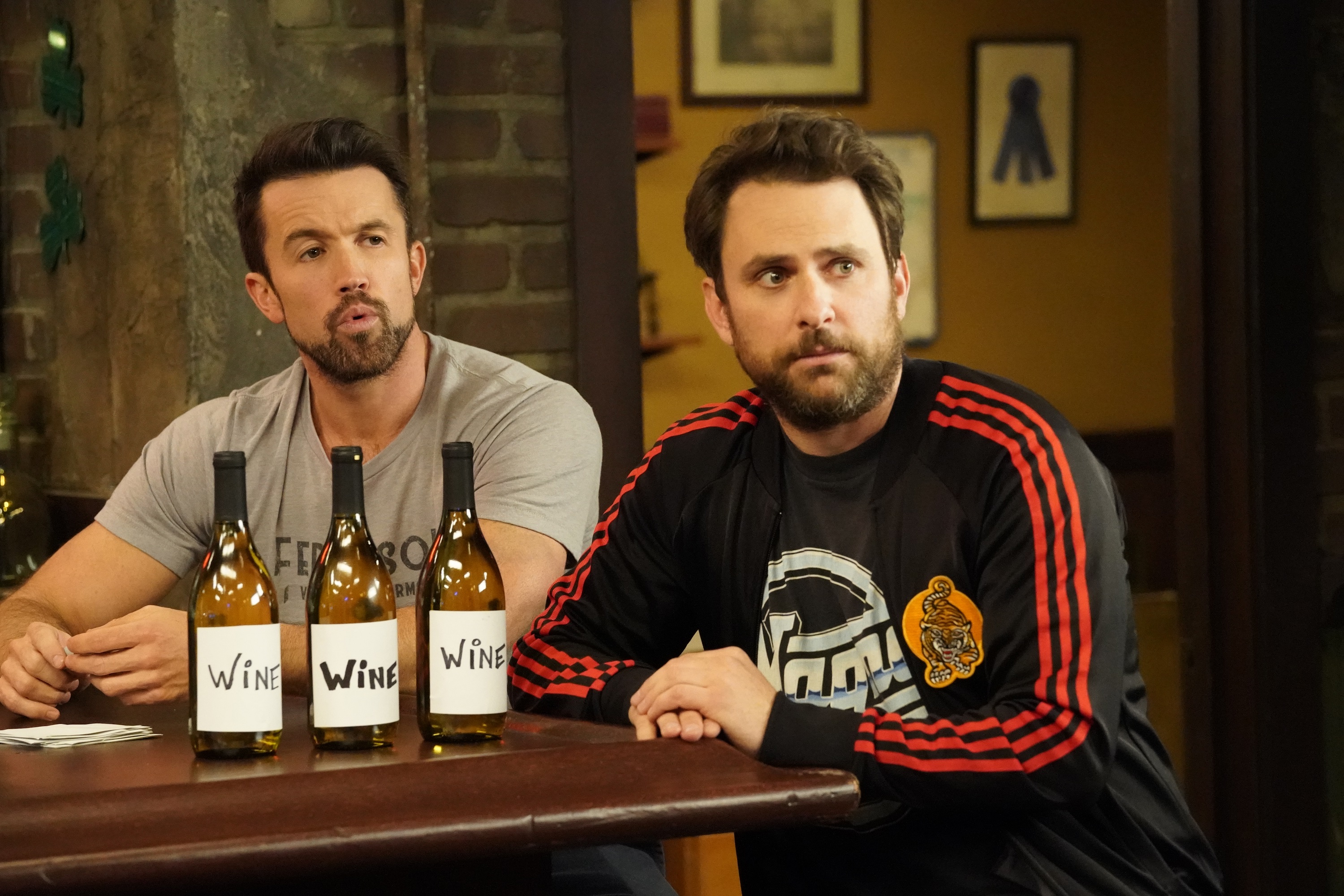 Day was born in New York City in 1976, according to IMDb. As a child, Day and his family moved to Rhode Island. Day received a top-of-the-line education and graduated from Merrimack College in North Andover, Massachusetts, in 1998.
Day knew that he wanted to become an actor, but didn't have an easy road to the top. For several years, he worked odd jobs to make ends meet, all while going to auditions and working in small roles in television shows.
A few of Day's early roles on television included parts in Madigan Men, Law & Order, and Third Watch. He also appeared in movies such as Bad Company, Love Thy Neighbor, and Campfire Stories.
Still, it wasn't until 2005 that Day was able to land the role that would define his career, and bring him fame. It was that year that he was cast in the TV series It's Always Sunny in Philadelphia. 
What is Charlie Day best known for?
It's Always Sunny in Philadelphia premiered in 2005, and right away, began making headlines for its unusual and acerbic comedy. Focusing on a group of misfit bar owners who live and work in South Philadelphia, the show received critical acclaim for acting as well as writing and directing. Day, in the role of Charlie Kelly, has had a great deal to do with the series' success.
Charlie Kelly is a very eccentric man, who can't properly read or write, and has unresolved anger issues. He has trouble relating to other people, but is intensely beloved by those in his friend circle, and is accepted for who he is by those he works with — even in spite of his many flaws.
Day was able to bring this unusual character to life in a way that few other actors could have done. And in honor of his work on the series, he has been nominated for several major awards over the years. To this day, Day continues to act on the series, earning legions of new fans each year. 
What is Charlie Day's net worth?
As one of the stars of It's Always Sunny in Philadelphia, Day has received a great deal of success over the past few years. He has had prime roles in movies such as Horrible Bosses, Pacific Rim, Vacation, Fist Fight, and Pacific Rim: Uprising.
Day has also been able to flex his creative muscles, working as a screenwriter, producer, and director. With several major projects on the horizon, Day isn't likely to be leaving the industry anytime soon.
Day has become very successful over the years. Celebrity Net Worth reports Day's estimated net worth as around $30 million. If he continues on his current career trajectory, he will probably become even more wealthy over the coming years — and none of it might have happened if not for the eccentric comedy series It's Always Sunny in Philadelphia.