What Is Jamie Foxx's Real Name? Actor Changed His Name Hoping To Be Mistaken For a Woman
Jamie Foxx is a talented singer, actor, rapper, and producer. He has been in Hollywood for decades, earning renown and scoring awards and recognition from his peers.
Fans love Foxx and his easy charm, and these days, he is considered to be one of the biggest movie stars in the industry. Foxx had an unconventional start to his career in entertainment, but through a lot of trial and error, he made it to the big time.
Still, many of Foxx's biggest fans might not know exactly how he got his start and the strange reason why he decided to change his stage name. 
How did Jamie Foxx get started in entertainment?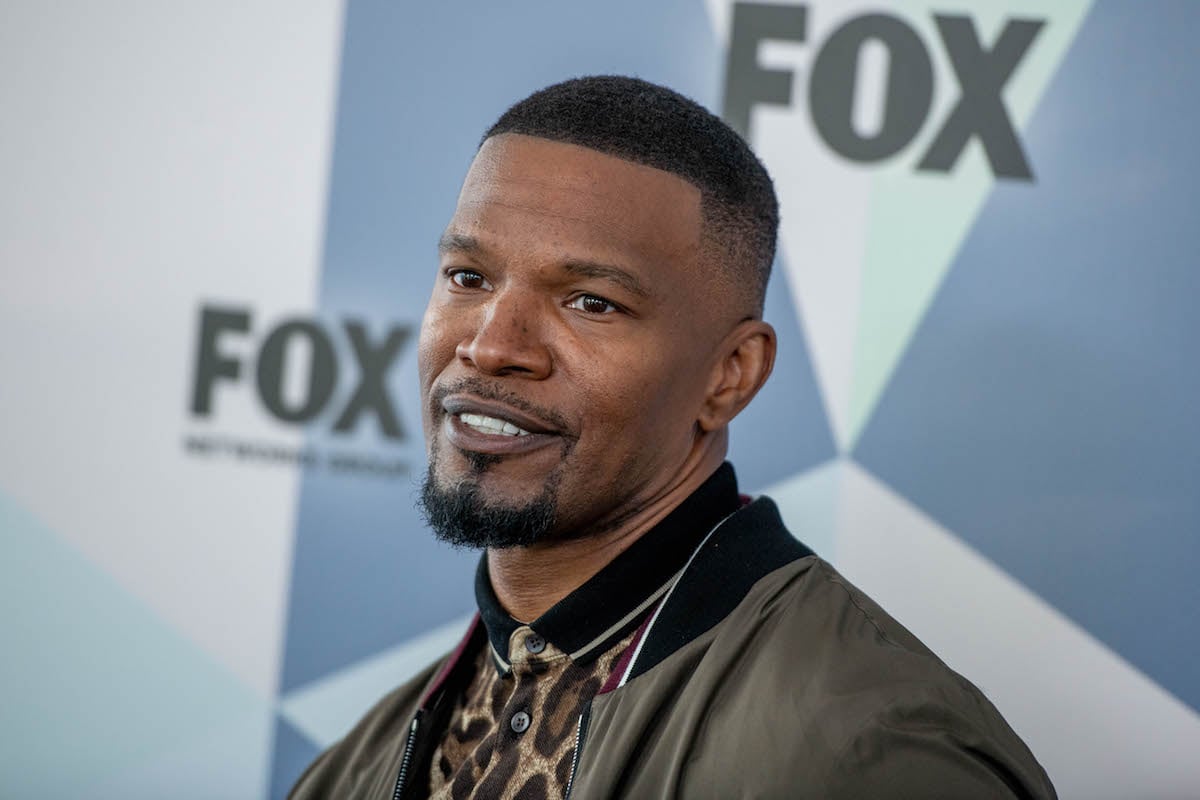 Foxx was born in Texas in 1967. At birth, his name was Eric Marlon Bishop.
As a child, he was raised primarily by his mother's adoptive parents and rarely saw his birth parents. In spite of the difficult circumstances of his childhood, Foxx showed a great deal of talent for entertaining others and began playing the piano when he was only five years old. He was also a natural comedian and often performed shows for his friends and relatives.
In the late eighties, he began performing at comedy clubs, and by the early nineties, he had received enough acclaim to start getting small roles in comedy films. It only took a few years before Foxx started making a name for himself as a talented performer, and around the same time that his film career started taking off, he initiated a successful side gig as a singer/rapper.
Ultimately, Foxx would become known simultaneously as a singer as well as an actor. 
Why did Jamie Foxx change his name?
In the earliest days of his career, when Foxx was getting his start on the stages of comedy clubs, he struggled to find his footing. He quickly realized that female comics were called to the stage to perform more often than the male comedians were, so he decided to do something about it.
In an effort to get more gigs, Eric Marlon Bishop began calling himself Jamie Foxx. Jamie was a name that could be for a male or a female, while Foxx was a nod to one of the young man's heroes, comedian Redd Foxx. 
The name changeup worked, and as Jamie Foxx, he booked more gigs and quickly earned acclaim for his comedic chops. In fact, it was his career as a comedian that led to the movie business finally recognizing his talent. 
Jamie Foxx is an acclaimed entertainer
In 2004, Foxx received worldwide recognition for his portrayal of the iconic singer Ray Charles. In honor of his work in the movie Ray, Foxx received the Academy Award for Best Actor as well as a slew of other awards and nominations.
Following his success in Ray, Foxx appeared in a host of other big-name movies, including Django Unchained, Jarhead, The Amazing Spider-Man 2, and Miami Vice. 
In 2017, Foxx became the host of the popular TV show Beat Shazam. It has become a major project for Foxx, and he still acts as the show's host. In addition to his work in television and film, Foxx's personal life has often been the subject of intense scrutiny.
For years, he was in a high-profile relationship with Katie Holmes. Although the two are reportedly no longer together, their romance inspired a great deal of curiosity and made a lot of headlines. 
From actor to producer, Foxx has done it all — and without his astute decision to change his name early in his career, he might not have become the major power player that he is today.