What Is Jeff Daniels' Net Worth After 'Dumb & Dumber' and 'The Newsroom' Fame?
Jeff Daniels is a hard-working actor who has become a star in movies, live theater, and television. He seems just as comfortable in each setting. The 66-year-old can crack up audiences in a ridiculous comedy with as much ease as he acts in an Emmy award-winning role.
With so many acting credits and awards to his name, Daniels has clearly done well. But just how successful is he? We have all of the details about Daniels' impressive career and how much he's profited from his work.
Jeff Daniels' dynamic acting career
Daniels has worked in theater, TV, and movies for over 40 years. As he told Entertainment Weekly, in the '80s he lived in New York and primarily worked on the stage. However, Hollywood producers frequently came to New York to audition local actors, searching for a different kind of performer. This made it possible for Daniels to land a small part in the TV series Hawaii Five-O in 1980. 
The roles steadily grew from there. The Michigan native appeared in movies like Terms of Endearment and Speed. But it was the 1994 screwball comedy Dumb and Dumber that catapulted Daniels to fame. After that, he continued to work in movies, such as the 2005 film The Squid and the Whale. 
Daniels has also worked in television, starring in Aaron Sorkin's political drama The Newsroom. The HBO role won him his first Emmy. Daniels continues to play unique and memorable characters, such as his role as the outlaw Frank Griffin in the 2017 miniseries Godless.
Jeff Daniels' net worth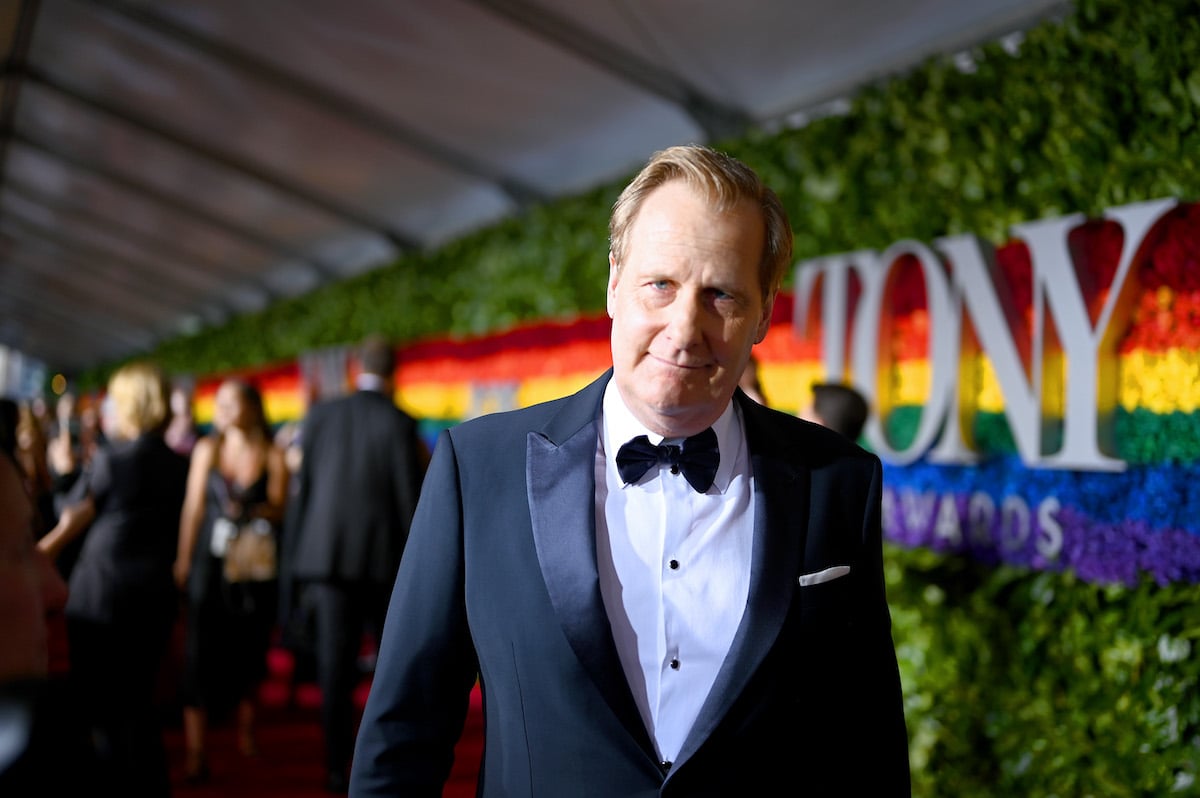 Daniels' extensive acting career not only keeps him busy, but it also earns him a respectable amount of money. According to Celebrity Net Worth, he has amassed a net worth of approximately $45 million.
Daniels is also the founder of an organization called the Purple Rose Theatre Company, which is located in his hometown of Chelsea, Michigan. In addition to investing in the company, he's written several plays for the company. He's also established a video and audio company, 2188 Studio.
The playwright has also enjoyed a different kind of success that's rare in Hollywood: a lasting marriage. Daniels has been married to Kathleen Rosemary Treado since 1979. They have a daughter and two sons, all of whom are adults. 
Daniels is back on television
Despite his long history in the acting business, Daniels doesn't seem to be slowing down. His passion for acting is obvious in both his past and present work.
Over the years, Daniels' work has earned him an impressive number of awards. He's been nominated for five Primetime Emmys. He won two of those awards, one for Outstanding Lead Actor in a Drama Series for The Newsroom and the other for Outstanding Supporting Actor in a Limited Series or Movie for Godless. He's earned three Tonys and also received several Golden Globes and Screen Actors Guild Awards nominations. 
One of the Tonys he won was for his role as Atticus Finch in the 2018 Broadway production of To Kill a Mockingbird. He recently returned to play the part of Atticus again, finishing the run last month. Currently, he's starring in the Showtime series American Rust. 
Daniels has proved he's a star with staying power. Although his work has paid off handsomely in financial terms, it's clear that what keeps him going is his love for the stage and screen.