What Is Kelly Clarkson's Net Worth?
Ever since her music career took off, Kelly Clarkson really hasn't stopped shining. Here's how much she is worth after years of success.
Kelly Clarkson is a singer, songwriter, actress, and television personality best known as the winner of the very first season of American Idol. She also happens to be among the richest members of American Idol. All of her earnings don't come from her singing career, however. Clarkson has endeavored on several side projects which have helped net her some income. So just how much is the previous American Idol winner worth?
What is Kelly Clarkson's net worth?
Born on April 24, 1982 in Fort Worth, Texas, Kelly Clarkson showed an early interest in music. She sang in her high school choir, and set off to Los Angeles at an early age to pursue a music career. When she fell short, she returned to Texas and that is when Clarkson landed herself on American Idol. This would prove to be her big breakthrough, skyrocketing her to success almost overnight as the show became wildly popular.
Kelly Clarkson's success obviously increased infinitely when she became the very first winner of American Idol, and her net worth definitely reflects that success. At the age of 36, Kelly Clarkson has an estimated net worth of $28 million. While most of her worth comes directly from her singing career, some of her income is derived from side projects. 
Her lucrative singing career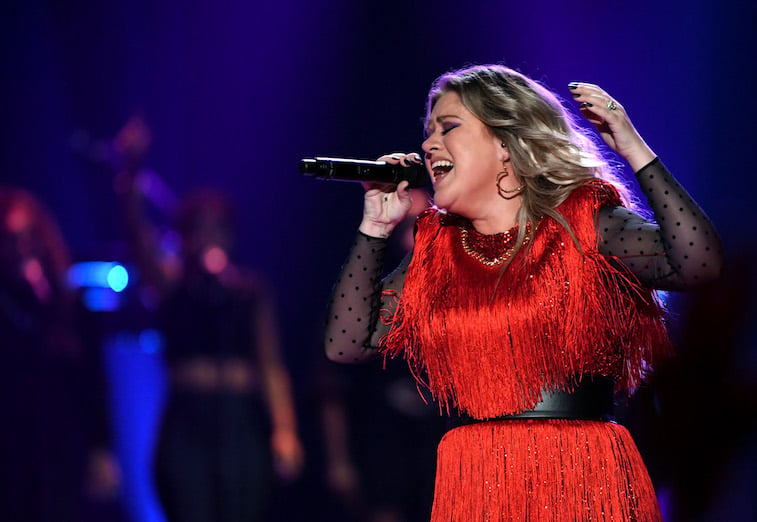 Kelly Clarkson has had quite a lucrative singing career. Her first album, Thankful, rode on the success of her American Idol win. It was her second album, Breakaway, that proved to be her most successful, however. The follow-up album won two Grammy awards and produced Clarkson's most popular hit singles. These include Since U Been Gone, Breakaway, Behind These Hazel Eyes, and Walk Away. 
The albums which followed were not nearly as successful as Breakaway, but they were far from flops. Moderately successful included My December (2007), Stronger (2011), Wrapped in Red (2013), Piece by Piece (2015), and Meaning of Life (2017). Her seven albums (and the concerts, appearances, etc. which came with them) are where Clarkson earned the majority of her net worth. 
Book Writing
In addition to singing, Kelly Clarkson has published two separate children's books. The first book, River Rose and the Magical Lullaby, has received 130 five-star reviews on Amazon. The second book, River Rose and the Magical Christmas, has received 45 five-star reviews on Amazon. Both books are named after Clarkson's daughter, River Rose. 
'The Voice'
In 2018, Kelly Clarkson joined the cast of singing competition show The Voice as a celebrity coach. She joined Adam Levine, Blake Shelton, and Jennifer Hudson on the show. This step in Clarkson's career seems only fitting. Not only is she known for her phenomenal vocals, but since her own start in music began on a competition show it appears her career has come full circle. 
Acting
Throughout the years, Kelly Clarkson has appeared in several small acting roles. The first major ones of these were in the movie From Justin to Kelly, which was done with the American Idol season one runner-up, Justin Guarini. Despite having both of the show's finalists as stars, the movie was a flop. Kelly Clarkson also appeared in American Dreams, Reba, and The Star. 
Future Projects
Kelly Clarkson has a number of upcoming projects. Most notable among these is the start of her own television talk show, The Kelly Clarkson Show, which is set to debut later this year. She will also be hosting the 2019 Billboard Music Awards, and has two acting roles in progress. The first is for 2019's UglyDolls movie, where she is slotted to play Moxy. The second is for 2020's Trolls: World Tour, where she is slotted to play Delta Dawn.