What Is Kobe Bryant's Widow Vanessa Bryant's Net Worth?
Find out the net worth of Kobe Bryant's widow, Vanessa Bryant.
It has been almost a month since the tragic deaths of nine people in a helicopter accident in Calabasas, California on Jan. 26. Today, two of the victims, basketball legend Kobe Bryant and his daughter, Gianna, are to be remembered in a memorial service at the Staples Center in Los Angeles.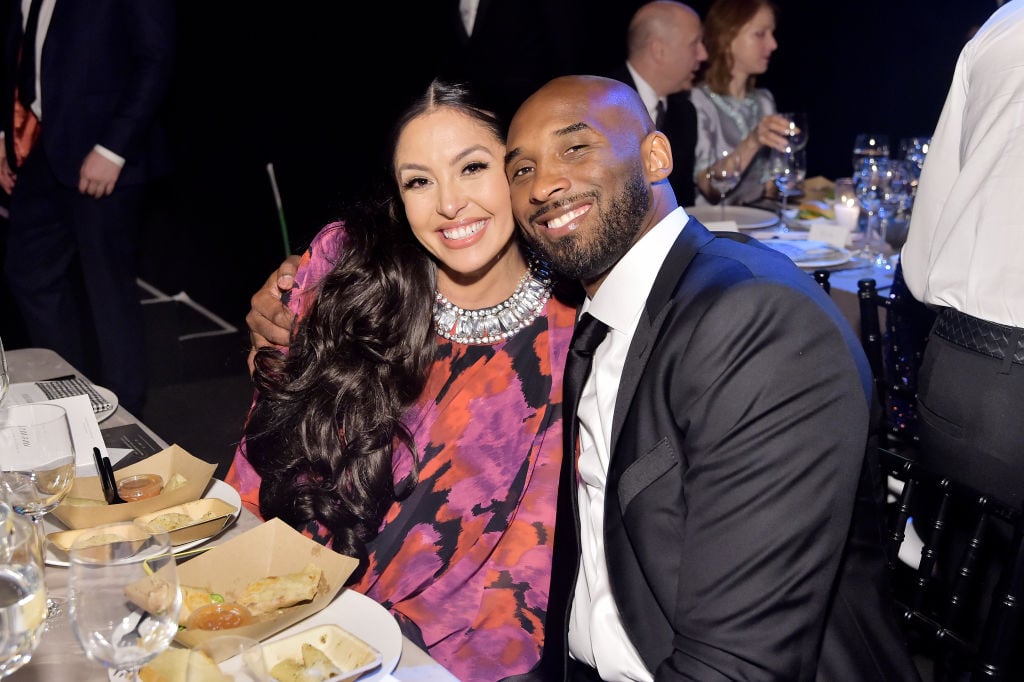 It isn't clear if Kobe's surviving family – his widow, Vanessa, and their other three daughters, Natalia, 15, Bianka, 2, and eight-month-old Capri – will be in attendance.
What has been clear is Vanessa's strength during this tremendous loss for her family. She's already had her eye on detail regarding her husband's legacy, asking Staples Center to allow her to have items left by Kobe's fans and even asking the arena to use the flowers left at his makeshift memorial as mulch throughout the Los Angeles area.
Vanessa's net worth after her husband's death is expected to be tremendous. Here's what is known about it.
Kobe and Vanessa almost divorced but reconciled
Kobe and Vanessa were married very young. He was 20 years old when they married in 2001, and she was only 18.
Like many other couples, the Bryants went through a great deal in their marriage, both good and dreadful. Cheering Kobe on as he soared to heights in his career with the NBA, Vanessa also loyally remained with him just two years after their wedding when he was charged with sexual assault in 2003.
The case was eventually dropped after Kobe's accuser refused to testify and her subsequent civil suit was settled out of court. He later publicly apologized to his accuser, the public – and Vanessa.
Eventually, Vanessa would file for divorce in 2011, but the couple reconciled and Kobe, in a Facebook post, announced that the divorce was off.
"I am happy to say that Vanessa and I are moving on with our lives together as a family," Kobe said in his post. "When the show ends and the music stops, the journey is made beautiful by having that someone to share it with. Thank you all for your support and prayers! Much luv, Mamba out."
Her public response to her husband and daughter's deaths
Vanessa seems to have drawn strength from all the support she and her family have received in the last few weeks. She posted on Instagram shortly after her husband and daughter's passing to express her gratitude to fans.
"My girls and I want to thank the millions of people who've shown support and love during this horrific time. Thank you for all the prayers. We definitely need them."
"We are completely devastated by the sudden loss of my adoring husband, Kobe — the amazing father of our children; and my beautiful, sweet Gianna — a loving, thoughtful, and wonderful daughter, and amazing sister to Natalia, Bianka, and Capri."
"There aren't enough words to describe our pain right now. . . we wake up each day, trying to keep pushing because Kobe, and our baby girl, Gigi, are shining on us to light the way."
Vanessa Bryant's net worth
Vanessa Bryant's net worth is $600 million, based on her husband's wealth at the time of his death.
Kobe was one of the wealthiest athletes in the world, and his endorsements including those with Nike, McDonald's, Coca-Cola, Mercedes-Benz and Hublot added to that wealth.
In addition, Kobe also published a young adult book series and gained the distinction of being the first pro athlete to win an Academy Award, in 2018 for his animated short film Dear Basketball.
Kobe, at just 41, had earned an estimated fortune of $600 million and was in the midst of a purposeful and flourishing career after his NBA years.
Read more: Jennifer Lopez's Emotional Post to Kobe Bryant's Wife, Vanessa