What Is Kygo's Real Name and Net Worth?
Kygo, is one of the hottest up and coming DJs around. Even though he is still very young, and has only been in the music industry for a short period of time, he has made waves with his super-popular remixes and dance beats.
With a slew of awards and nominations to his name, Kygo is climbing the ladder of success at a rapid pace, and it is possible that within the next several years, everyone will know his name.
The young artist is also surprisingly rich and could soon be one of the world's wealthiest DJs. 
How did Kygo get started in music?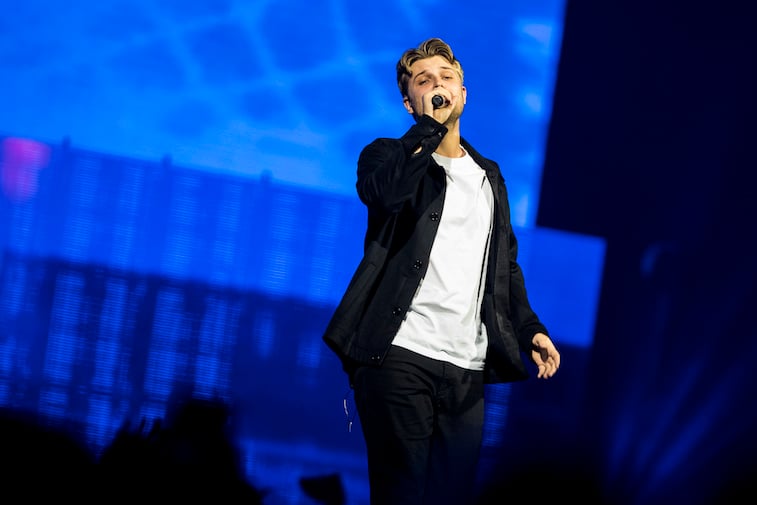 Kygo was born Kyrre Gørvell-Dahll in Singapore in 1991. Although he was born in Singapore, he spent the majority of his early years in Norway, the country from which both of his parents originally hailed.
Along with his parents and siblings, Kygo traveled extensively as a child, visiting Japan, Brazil, Kenya, and a slew of other countries. As a young child, Kygo found himself drawn to the world of music and began taking piano lessons when he was only six years old.
By the time he was a teenager, Kygo began experimenting with different types of sounds on music production software programs. As Kygo later revealed, one of his big influences was the Swedish DJ Avicii, and he looked to him for inspiration as he continued to refine his own sound and performance style.
It was around this time that he adopted his stage name, a combination of his first and last names. After he decided to pursue music full-time, he didn't slow down, and released his first single, "Epsilon," in early 2013.
What is Kygo best known for?
Although Kygo's first single was slow to take off, his next song, "Firestone," released in December 2014, became very popular on YouTube. The young artist began attracting the attention of big-name stars such as Chris Martin, who expressed interest in having him remix their songs.
Over the next several years, Kygo was signed to a record label and began selling out festivals and concerts all over the world. 
In May 2016, Kygo released his debut studio album, Cloud Nine. The album featured collaborations with many other talented music stars, and it paved the way for his work with artists like Selena Gomez, Imagine Dragons, and Tyga. Kygo's work has been studied by critics as well as fans, and he has built a fan base all around the world.
Not too bad for an artist who still considers himself to primarily be a pianist rather than a rock star. 
What is Kygo's net worth?
Although Kygo has been described by music journalists as "calm and sensible," it is clear that he's made it to the top of his industry. He has also accrued a very impressive net worth for an artist who is relatively new to the fame game. Reportedly, Kygo's net worth is around $25 million.
Although that puts him in a different category from superstar DJs such as Calvin Harris, at the rate that his career is growing, it could only be another couple of years before he reaches that same level. 
In his free time, Kygo likes to spend time with his siblings and parents. He doesn't live up to many of the stereotypes of a music superstar, although, according to his Instagram, he does enjoy a good tropical vacation from time to time. For Kygo, the sky is the limit, and there's really no telling where this Norwegian superstar could end up.