What is Les Moonves' Wife Julie Chen's Net Worth and Will She Continue to Host 'Big Brother'?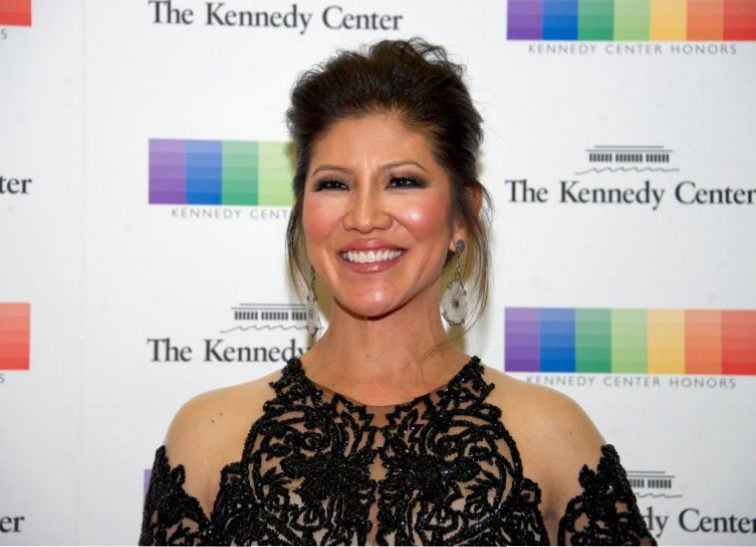 When Les Moonves resigned from CBS following sexual misconduct allegations against him, many wondered what his wife Julie Chen's future at the network would look like. Now, we're learning that her presence at the station will be less.
Shortly after Moonves stepped down from his position as CBS CEO in September 2018, it was announced that Chen was leaving her position as co-host and moderator of The Talk.
"She has decided that her main focus needs to be clearing her husband's name from accusations made 25-30 years ago and tending to her son," a source told CNN.
Chen had been a fixture on the show since its inception in 2009 alongside original co-hosts Sara Gilbert and Sharon Osbourne but she was noticeably absent from the season premiere on Sept. 10, which was one day after Moonves' exit. At the time she said that she was taking "a few days off" to be with her family.
Chen did return to CBS a few days later to host Big Brother and raised quite a few eyebrows when she said, "From outside the 'Big Brother' house, I'm Julie Chen Moonves. Good night." That marked the first time she used her husband's name and the deliberate move was to show solidarity with him.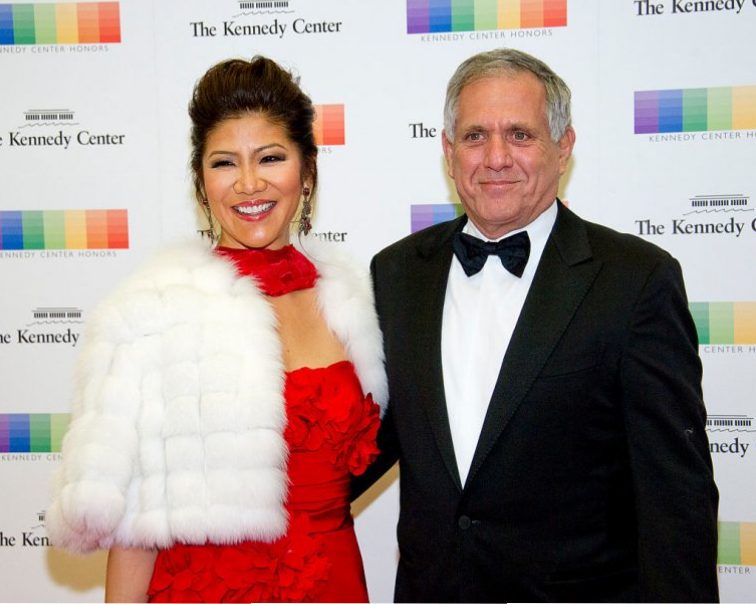 Since July 2018, a dozen women have accused Moonves of sexual misconduct. When the initial allegations against him surfaced, Chen released a statement via Twitter which read, "I have known my husband, Leslie Moonves, since the late '90s, and I have been married to him for almost 14 years. Leslie is a good man and a loving father, devoted husband and inspiring corporate leader. He has always been a kind, decent and moral human being. I fully support my husband."
Moreover, Page Six reported that Chen is committed to her marriage and "will 100 percent stay with Les."
It's unclear if the decision to leave The Talk was purely Chen's idea or if she was asked to leave. While some think she may have been pushed out, others believe that she gave up the job in order to avoid awkward on-air conversations with her co-hosts. After all, Sharon Osbourne has not defended Moonves. She instead told viewers, "These stories that are so similar, the pattern is so similar that, for me, he's not been convicted of any crime, but obviously the man has a problem."
Either way, the announcement that Chen is done with The Talk has raised questions about if she will remain the host of Big Brother and if CBS would even ask her to come back. Sources at the network have said that she will continue to host the reality competition through the season finale which airs on Sept. 26. However, her future on the program after that is uncertain.
Chen has worked in TV for decades even before meeting her husband. She has an estimated net worth of $16 million and Moonves has a net worth of around $400 million.
Read more: How Les Moonves Met His Wife, Julie Chen
Follow The Cheat Sheet on Facebook!